How to Turn Your Work Space Into Your Favorite Space
Making work feel less like work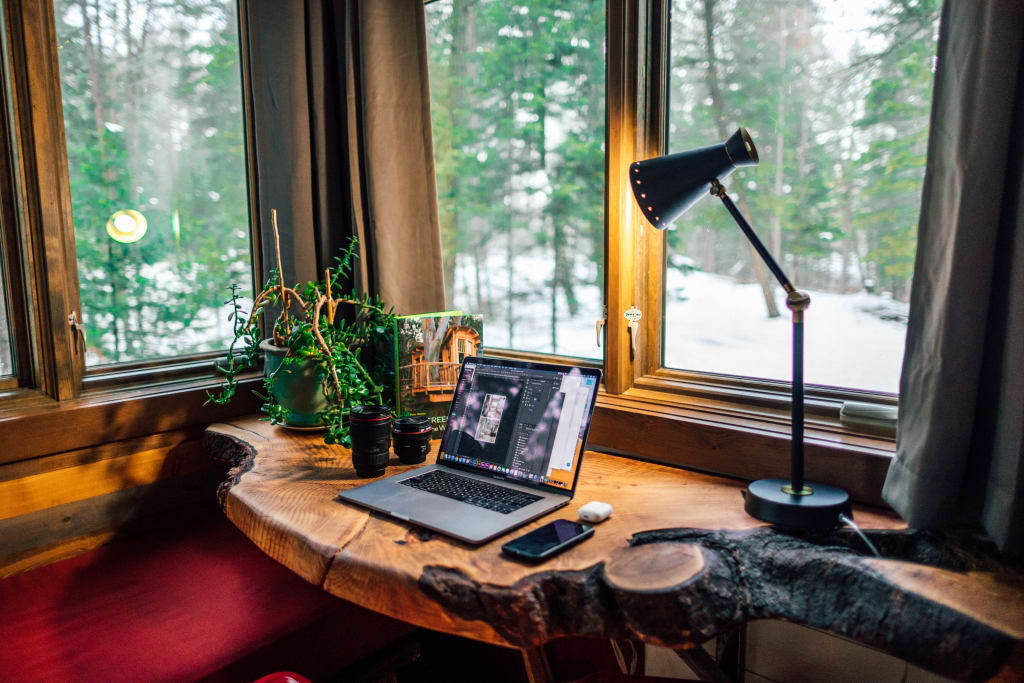 Finding Healthy Ways to Balance Life and Work
The idea of working in a healthy environment these days is more than a wish for most people. This is a necessity when it comes to achieving overall productivity. The better the environment or setting the more efficient workers are likely to be. It is possible to transform workspaces into your favorite places to be. In many instances, these are offices that allow staff to stay fit with access to gyms, tracks, or natural settings.
Design a Great Place to Work
Many professionals in psychology and other scientific areas have associated health individuals with where and how they work. This is one of the many good reasons that even home offices are being designed to benefit both the body and the mind.
Garden office gyms are great examples of these alternate workspaces that provide you with the chance to work and to stay fit. It doesn't matter if your preferred exercise is running on a treadmill or lifting weights. These designs are terrific and serve dual purposes. They are good places to do administrative work and to converse with your clients. These are also settings where you can focus on your physical fitness.
Alleviate Your Stress
According to Forbes, stress over a long period of time can lead to workplace burnout. It is true that there is good and bad stress associated with family, work, and other responsibilities. The effects that stress has on the body can be negative and lead to physical pain and discomfort. Neck pain and back pain are issues in this category.
Fitness routines can be used to alleviate stress and to reduce these symptoms. One of the reasons that people don't work out is because of their schedules. The time required to leave work and go to the gym can be difficult to overcome. When your workspace doubles as your fitness haven, commuting is not a concern. These garden gyms are visually appealing, which offers a healthy approach to getting rid of stress. Studies show that garden details, whether they are real or simply pictorial are beneficial.
These scenes have positive effects on workers, mentally and physically. Changing the environment that you work in and creating your favorite workspace is beneficial to the body and the mind. Burnout is described as an issue connected with fatigue, irritability, and mood swings. Workspaces that are more appealing and allow for mental and physical healing. This often ends up encouraging more overall productivity at work.
Balance Responsibilities
It doesn't matter what field or industry you work in. You are probably participating in a balancing act as it relates to your responsibilities. It is possible to take care of a lot of different things simultaneously. Not also taking care of yourself is a flaw that can lead to dropping those things, so practicing fitness can maintain balance.
Schedule Effective Breaks
Anyone with a number of business goals to achieve has to monitor their schedules effectively. This means finding multiple things that can be done even when you're not working. Fitness breaks can be scheduled in increments throughout your workday.
Some people like to work out during the early morning hours, so having a workspace designed for this is helpful. Others prefer to do their fitness routines after work, which a garden gym accommodates. You can schedule breaks just to exercise and for as long as you want. The goal is to find a creative way to stay healthy and to take useful time away from work activities. Taking a break for yoga in a garden setting is fun.
The look, feel, and flow of your workspace are extremely important. This is the location where you plan and set goals for business purposes. It is a good idea to utilize this space to set and achieve physical goals for yourself, as well.