How to Survive Quarantine...
What to do at home during COVID-19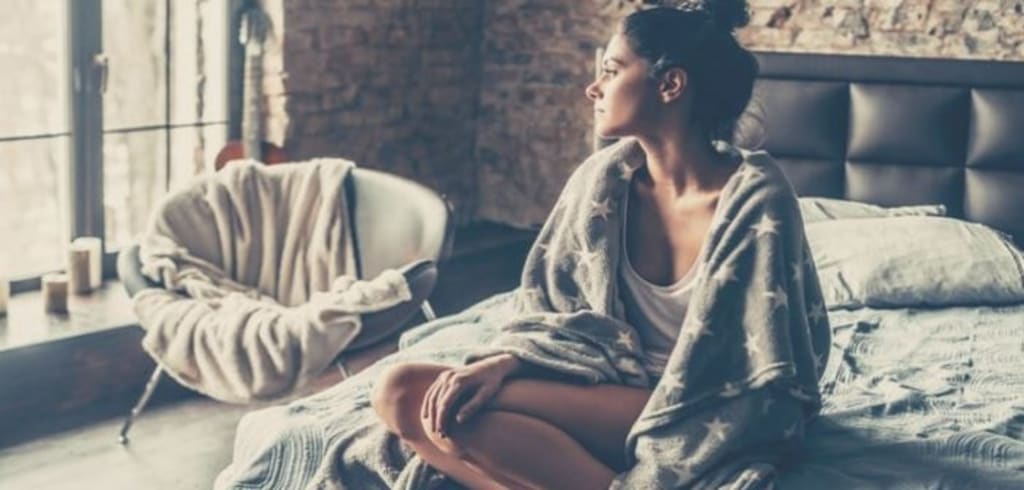 If you're like me, you're out of a job (either permanently or temporarily) and not sure what to do with your "free time." I feel like I'm a high schooler again on spring break that sucks. Can't go anywhere, can't see my friends, or promote my small photography business if I can't photograph people. This is where my creative mind came up with ideas for quarantine hobbies and activities.
1. Paint-by-Number Paintings
I love to paint, but I can never seem to put my mental pictures on canvas. So with the help of Amazon Prime I have been working on Paint-by-Number paintings! They're about $10+ dollars and are fun to do. It takes for a week or two to fully finish one if you're truly dedicated.
2. Netflix!
This one may seem obvious, but it's quarantine; there's not much we can really do at the moment. Sometimes you just need to relax. Pick a show and sit down with some tea or coffee and enlighten yourself. Taking your mind off everything that's going on.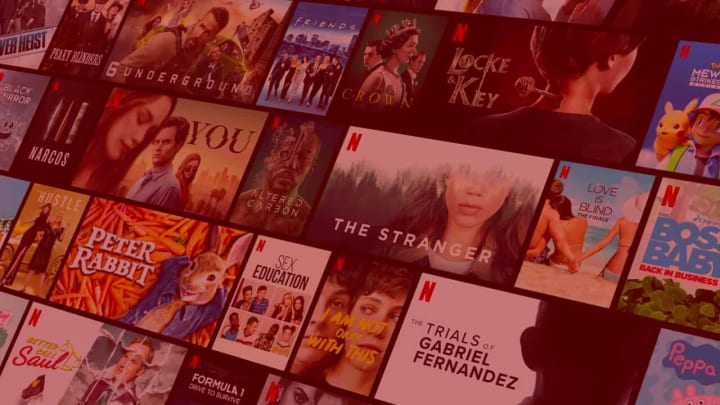 3. Exercise
Since gyms are closed and social distancing is becoming more and more common everywhere; being out and about is thinning it's still vital we get our exercise.
If you're like me and don't like exercising because you're not exactly the fittest person but you know it's better than gaining 20 pounds while sitting around moping about how life is unfair and worrying about how the economy is going to get through this pandemic.
I have found an app that works great for those who prefer to exercise at home rather than in front of people. It's called FITON. What's even better about it is it's FREE!
You pick what you're wanting to do and choose the intensity level. Video instructors will lead you through the exercises like a personal trainer; giving modification during the exercises if you can't do the full workout. It helps you work up to the full intensity. For most of the exercises the only equipment you'll need is a mat or some dumb bells, but if you don't have either then go without (you're at home, no one's going to know).
Sign up for free and check it out!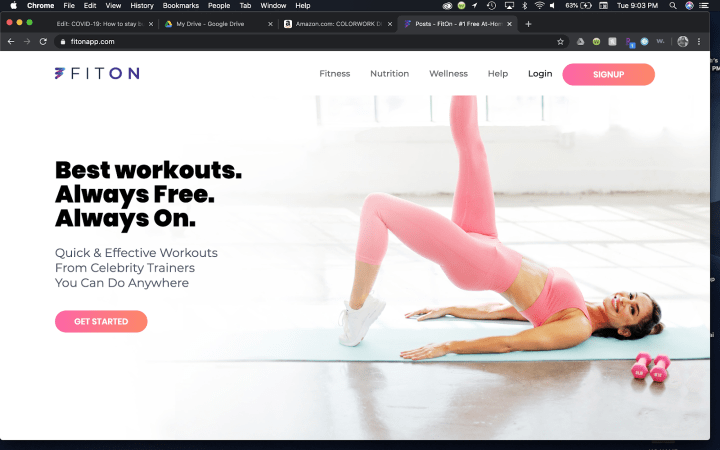 4. Try new food
Are you finding food in your pantry that you didn't know you still had or you're tired of eating the same or similar things everyday because you bought two weeks worth of food in case you're shut in. Well, here's a little website that could help you find a new flavor for your taste buds.
MyFridgeFood.com
You enter as many of the ingredients you have and it will give you recipes you can make with those ingredients. It helps a lot when you want to be creative and brave enough to try something new. This is great for leftover Thanksgiving turkey still in your freezer, or even that over stock of pasta that your husband accidentally bought because he claims he couldn't read your handwriting.
We're going to get through this
COVID-19 isn't going to last forever, but everyone needs to play their part to flatten the curve. It's going to take some getting used to and then some patience for everyone to ease back into society once the government lifts the stay-at-home order.
Stay home and only go out if you need something essential. Wear a mask and wash your hands before touching your face. It can be prevented if everyone would stop touching their face with unclean hands according to the CDC.
Stay safe everyone and we'll get through this!