How To Start a WordPress Blog
A Complete Guidance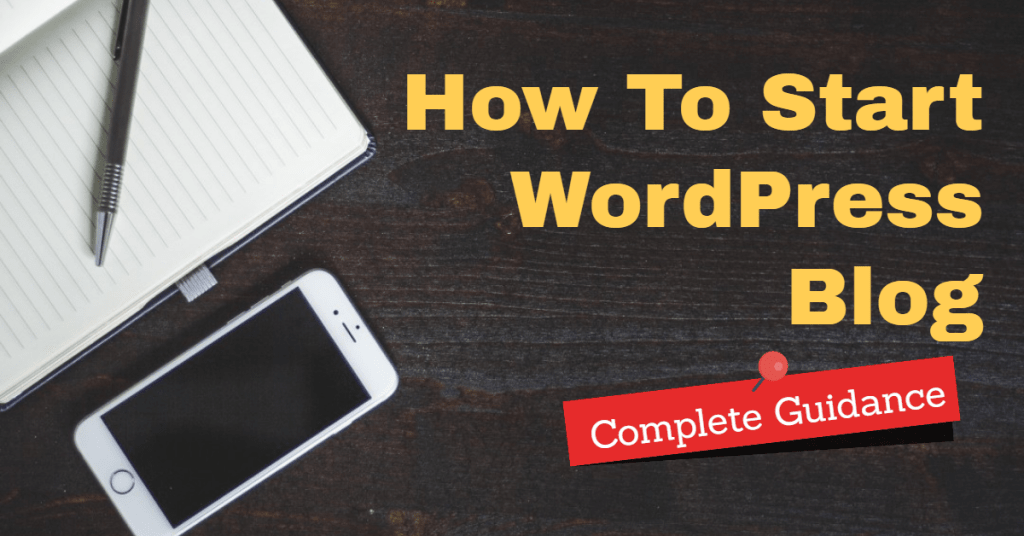 Would you like to know how to start a WordPress blog? If yes, then you have landed in the right place.
Starting a blog is very simple. You can have a blog up and running with just a few clicks. All you need to do is choose the best web hosting for WordPress, choose a domain, and use the features.
Is It Too Late To Start A Blog -Blogging For Beginners
Some of my friends really want to start a WordPress blog but they don't know how to start it properly or they didn't get complete guidance to start a WordPress blog. That's why I am here today "How to start a WordPress blog complete guidance".
Today I am giving you the steps you need to take before starting a WordPress blog or you are capable of writing, handling a blog.
Let me tell you 1 fact:
Every day there is 2.73 Million new content published by blogs from around the world.
More than 70% of these blogs only get less than 5,000 visitors per month or around 150 per day.
Sad, right?
What could it be?
Here are the mistakes:
The blog topic is unclear, messy, or confusing
The topic is not of interest to many people
They chose not mastered/interested in the topic so that the content of the blog was not of high quality
Well ...
Suppose you only have time to read 3 websites per day.
Are you going to open a website whose content is quality, interesting, and useful for you ... or a website that only contains articles from which you are writing?
Must be the first. Yes, right?
So you MUST be able to create better blog content than other blogs.
That's the key.
Now, to be able to create good content, you must choose a topic that you are interested in / good at and considered interesting by many people.
If you pick a topic you don't understand, the result is:
Making content feels heavy
Content that has been made is not of high quality
You will get bored quickly
Let's just use logic. If we are not interested and know nothing about a topic, is it possible that we can teach the topic to others and make them interested?
Very difficult… especially for beginners.
Guide To Starting A Blog
There are tons of articles on the internet or lots of advice you will receive for doing different things, and you find it all too confusing. Here I will provide a simple and easy to understand guide.
There are 5 main steps you need to start a blog. If you follow this guide and 5 steps, you will have a blog of your own in less than 30 minutes.
Steps to start a blog:
Choose a blogging niche that you like
Choose a web hosting for your blog
Set up a blog on your domain
Design your blog
Creating Content
Finding Your Niche
This could be:
Hobbies, interests: cooking, travel, fashion, sports, cars.
Life experience: Tell us about lessons, life hacks, share your knowledge. Personal blog: You can write about everything: everyday things, thoughts, news.
But try to stick to 1-2 topics anyway.
Your blog must be in a niche that you can make money from.
Ask yourself if it is a topic that will attract readers and generate the income - either through advertising, affiliate, or sales.
If you are blogging just because you are passionate about a subject, is there a way to make money from your personal blog?
Read Full How To Start a WordPress Blog : A Complete Guidance