How To Reset a Sceptre TV [Step-by-Step Guide]
Step-by-Step Guide To Reset a Sceptre TV and Solve Troubleshooting Issues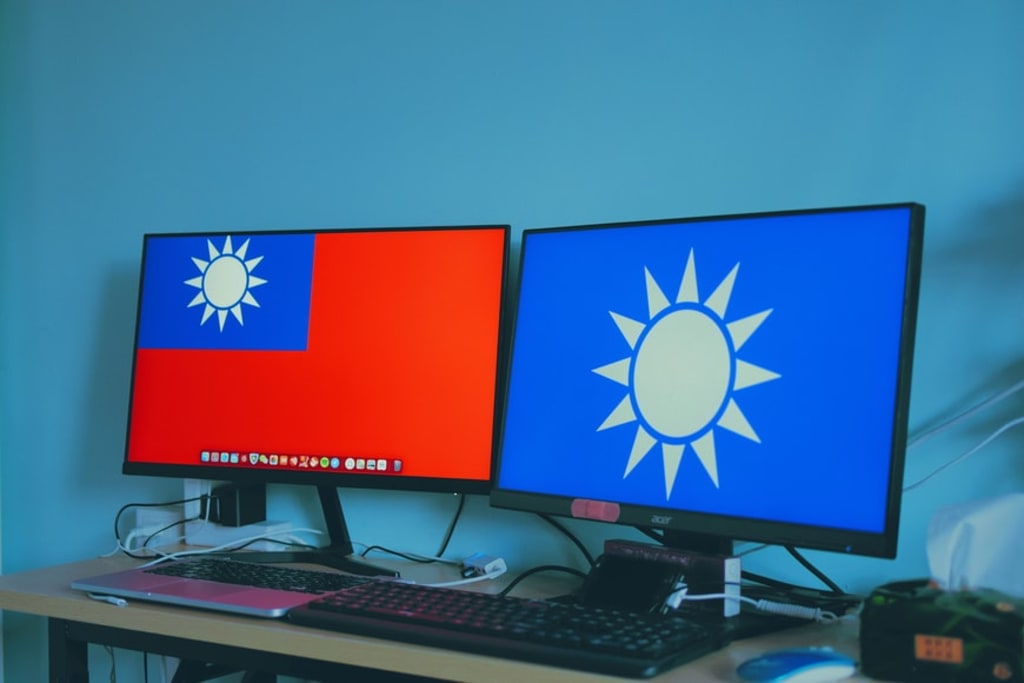 How To Reset a Sceptre TV (Image Taken From Unsplash.com)
If you're having problems with Sceptre TV, or if you've made some custom settings and want to reset everything to default. You come to the right place. In this post, I will explain How To Reset a Sceptre TV and resolve any issues that may happen.
Sceptre is a well famous company for making low-cost LED, LCD, HD, and 4K televisions. Sceptre TVs are available in a variety of sizes and specifications, ranging from 19 inches to 75 inches. HDR and streaming services such as YouTube TV, Netflix, Showtime, Starz, and Apple TV are supported by Sceptre devices.
So, that was a quick introduction to the Sceptre TV, and if you've bought one and changed any of the default settings and are searching for "How to reset a Sceptre TV" then keep reading.
There are two ways you can reset Sceptre which are: Power Cycle and Factory Reset.
Power Cycle Reset Sceptre TV
Power cycling your Sceptre TV resets all of its electronics and helps clear any faults that you may have faced when you used it previously. This does not change any of the custom settings that you have made on television.
A power cycle is a simple solution for minor issues such that Sceptre TV No signals, TV sound but no picture. To do so, go through the following steps:
Disconnect the television and wait for about 10-15 minutes before proceeding to ensure that all connections are also reset.
Press and hold the power button for at least 30 seconds when it is still disconnected. It's Important don't release the button before 30 sec.
Connect the TV again after continuing to press the Sceptre TV power button.
To check the status, switch on the power and turn on the television.
If the first technique does not work, the second method can be used to reset Sceptre. This could be the solution to every Sceptre TV problem. Let's try this one.
Factory Reset Sceptre TV
Simply follow the instructions below to reset Sceptre's default settings. As a result, all personal information, customized settings, and installed apps on your Sceptre will be deleted. Learn how to reset a Sceptre TV and erase all of your personal info from the TV.
Reset Sceptre TV Steps
To turn on your Sceptre, first press the Power button on the remote controller.
To access the OSD menu, press the Menu button on the remote once the TV has turned on.
Go to the setup of Sceptre TV and press the OK button on the remote.
Inside setting scroll down to the bottom and choose All Reset.
Click the Ok button on the remote controller to confirm reset.
Check Sceptre TV's status to see either it's been reset.
Examine Hardware Can Also Fix Issue
If the problem still exists, there could be an error in hardware, so examing the hardware and other electronics may help to resolve problems. You can check the connections of wires to ensure they are fit because loose connections can create problems.
Examining the hardware could solve issues such as Sceptrv TV no signals HDMI, Sceptre TV sound but no picture, and many more.
If hardware is fine such as cable connections, no excessive wear on cable and still you see the same issue in a Sceptre TV.
Then you should go into contact with Sceptre TV support. Sceptre supports available both online as well as phone-based to resolve problems with their television models.
You can do a phone call or email for help to solve the issue. You can also visit the Sceptre FAQs page which helps a lot in frequent problems in Sceptre TV models.
Also, you can download the Sceptre Manual which have step-by-step solutions to all common problem. Once you open this pdf manual, check page 47 for Sceptre TV troubleshooting.
I do my best to explain how to Reset a Sceptre TV and troubleshoot issues. And I hope this article is helpful to you.
tech
About the author
Reader insights
Be the first to share your insights about this piece.
Add your insights