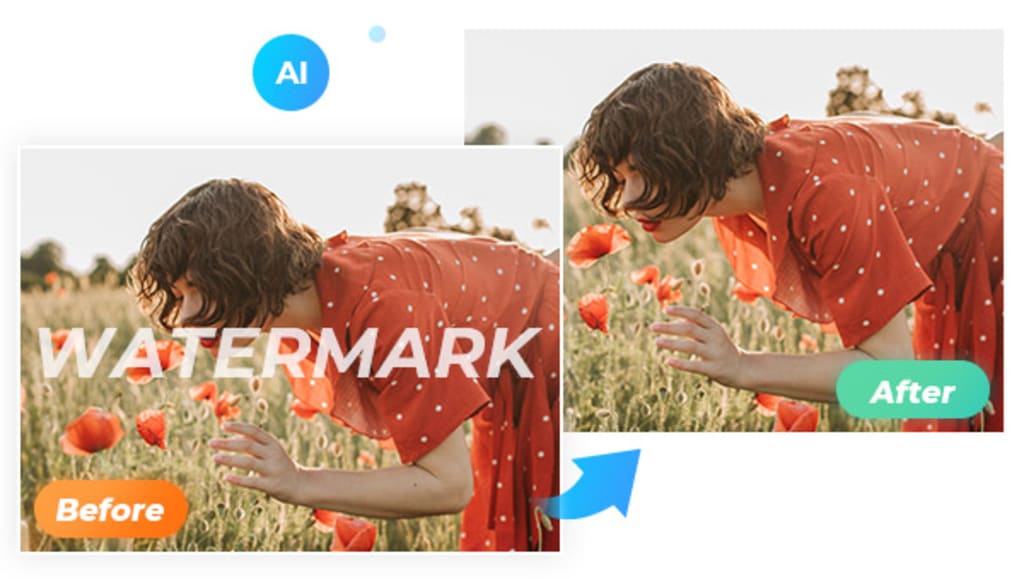 quickly remove watermarks from photos without compromising their quality
A watermark is an image or word that is added to a digital file, such as a photo or document, in order to protect its copyright. The watermark can be visible or invisible, depending on the desired effect. The most common type of watermark that people encounter in daily life is the watermark of photos. For example, if you accidentally enable the watermark function when taking a photo, the date or other information that was taken will appear on the photo. And when you share your favorite photos on social media, the images will be automatically watermarked with your ID. Admittedly, watermarks do have their useful side, but sometimes it can be annoying to come across images that don't need to be watermarked as much.
In this article, you will learn how to remove watermarks from photos without losing any of the image's quality, as well as the different methods available to different users. No matter you are Win, Mac Android or iOS users, with the right method, you can easily and quickly remove watermarks from photos without compromising their quality. So read on to find out how to achieve it!
Part 1: Remove Watermarks from Photos: Available for Both Win and Mac Users

Part 2: Remove Watermarks from Photos: Available for Mobile Devices

1. AirBrush

2. Photo Retouch-Object Removal
Part 1: Remove Watermarks from Photos Using an Online Tool: Available for Both Win and Mac Users
The beauty of using online tools to remove watermarks is that you only need a browser to access any online tool, regardless of your device model. No redundant software, no limits to the device, and easy to operate.
Among kinds of online tools, AVC.AI is an advanced artificial intelligence (AI) platform specially designed to enhance photos with a single click. It uses sophisticated algorithms and trained neural networks to automatically detect image flaws. Now with the AI-based object removal tool, detecting and removing these unwanted elements would be much easier and more accurate than ever, especially if you don't want to damage the background in the process. You can get rid of watermarks, text, captions, logos, date stamps, stickers, and other unwanted content from images without impacting the background, automatically and smartly.
Platform: Online
Price: Free
Steps to Remove Watermarks with AVC.AI
Step 1: Upload Images with Watermarks
Open your browser and go to the official website of AVC.AI. Click on Remove Objects on the left panel, then click Upload Image to add images with watermarks, or just drag and drop it directly to a blank area.
Step 2: Cover Watermarks and Start Removing Watermarks
After uploading the image, long press the left mouse button and drag the translucent brush in the image to cover the area where the watermark is located precisely. You can adjust the size of the brush or the size of the image to fit different sizes of the watermark.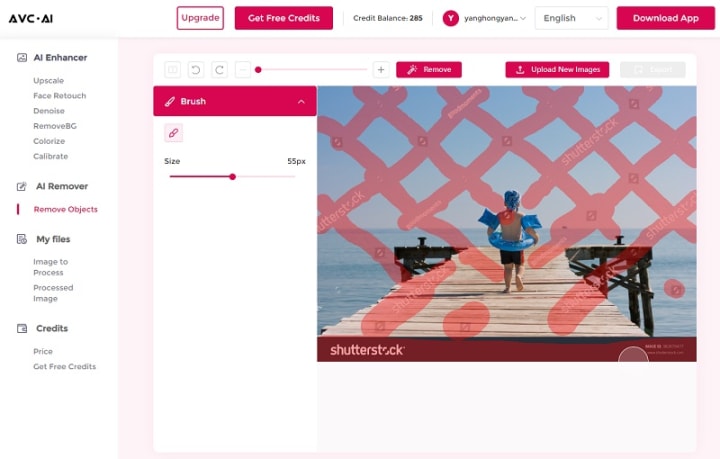 Once the parts to be removed are selected, click the Remove button to start the process.
Step 3: Preview and Download Processed Images
After the processing is completed, a picture without interference from watermarks can be obtained. As you can see, the original image is filled with watermarks, but after processing there is no trace of them. You can click the Contrast button in the upper left corner to check the before and after comparisons. The last step is to download this clean and perfect image. Click on the Export button to download the final processed image.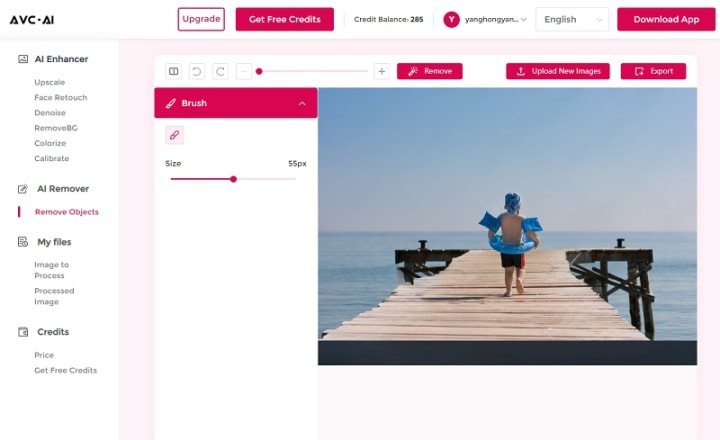 Part 2: Remove Watermark from Photos: Available for Mobile Devices
1. AirBrush
AirBrush is an easy-to-use and powerful photo editing app designed specifically for mobile devices. With powerful editing capabilities like retouching, background removal, brightness adjustment, blur effects and more, AirBrush allows you to transform everyday photos into stunning works of art. Additionally, it includes a selection of pre-made filters that give your images a unique look in no time at all.
AirBrush allows you to easily remove watermarks from photos without affecting the quality of the image. To get started, select a photo with a watermark that you want to remove. Tap on the "Edit" feature at the bottom of your screen and then tap on "Watermark Remover."
Platforms: Android and iOS
Price: Free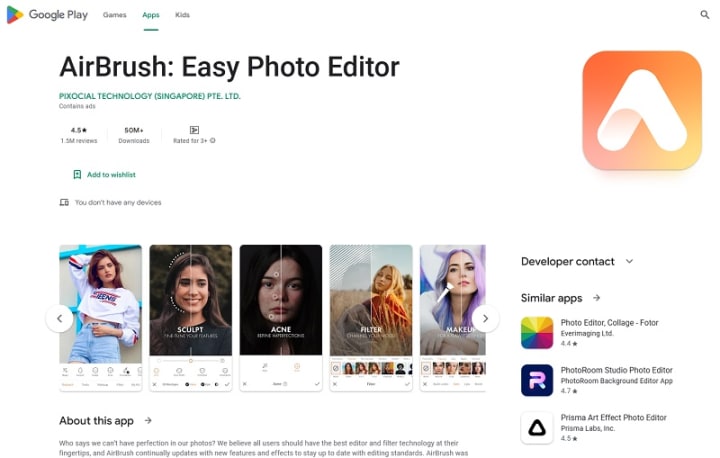 2. Photo Retouch-Object Removal
Photo Retouch is an app specializing in removing any objects you do not want like watermarks, pimples, blemishes, surface breaks, scratches, etc. Unlike AirBrush, which is dedicated to image editing, this program can be applied not only for image editing but also for removing watermarks from videos.
To remove watermarks using Photo Retouch, just select an image from your camera roll and highlight the parts to be removed. Then press the Process button. After a few seconds, you will get a brand-new image.
Platforms: Android and iOS
Price: Free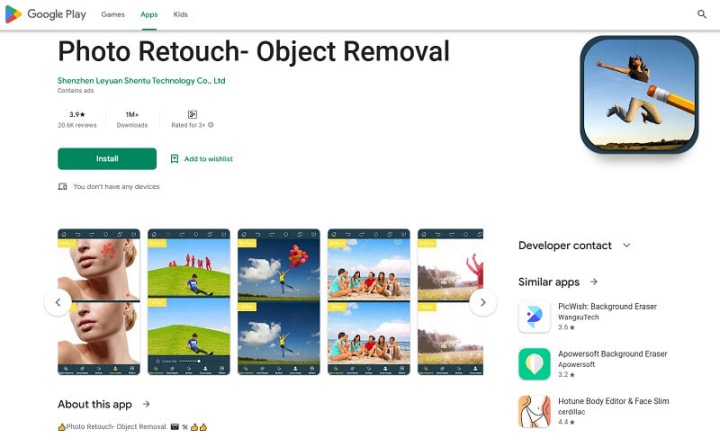 Conclusion
Using watermarks well can protect our ownership, but being able to remove them at will when you don't really need them is also a skill you need to master. The above is all you need to know about how to effectively remove watermarks. No matter which device you want to use to remove watermarks from your photos, there is always a tool for you.
Reader insights
Be the first to share your insights about this piece.
Add your insights