How to Relieve Stress and Anxiety During the Holidays
Most of us have experienced firsthand how stressful "the season to be jolly" can actually be.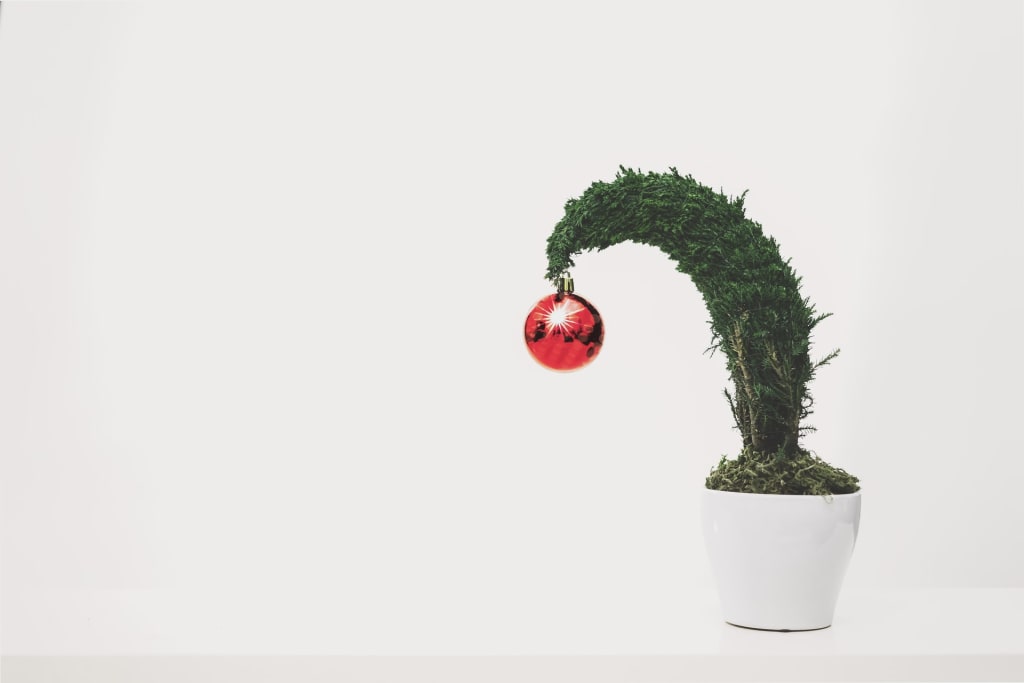 On top of our regular stressors, during the holiday season, we face excessive spending, an increased sense of family responsibility, expectations of a perfect holiday, managing sensitive conversations, and family arguments. This year, additionally, we have to navigate Christmastime with covid-affected finances and restrictions. If you are feeling the burden of these stressors, here are a few ways to ease the anxiety and find some calm during the holidays.
Make a Priority List
The first thing you need to know is that it is okay not to do everything. Assess your capabilities objectively. If you can't host the family dinner for whatever reason, ask some of your siblings to do it or make a small intimate dinner instead of a grand feast. Write down everything you think you need to do, then cross out the things you are sure you cannot accomplish. Arrange the chores based on their importance and do them one at a time.
Set a Budget for Gifts
We all love to give and receive gifts. But sometimes things can get out of control, especially when you're not just buying gifts for family members but also for friends and coworkers. This can seriously damage your budget. Try to think about how much money you can comfortably spend and how you can divide the amount amongst those for whom you are purchasing presents. Consider getting small meaningful gifts, such as framed photos, heartfelt notes, lunch, movie tickets, DIY gifts, and the like.
Take Care of Yourself
This should be your number one priority. If you neglect your wellbeing, you won't be able to accomplish any of the things you've planned. Here are some key tips for treating yourself a little better this holiday season:
Don't skimp on sleep. Sleep deprivation can lead to poor concentration, memory problems, issues with hand-eye coordination, and mood swings, just to name a few.
Spend time outdoors and be physically active as much as you can to get your daily energy boost.
Take care of your mind and body by giving yourself the "luxury" of pampering. If you feel like you need it, get a massage and alleviate the effects of stress on your skin with a facial that improves circulation, hydration, and elasticity.
Maintain the Peace
A lot of people at the holiday dinner table means a lot of different opinions, some of which might be controversial or simply opposed to yours. Sensitive conversations can soon turn into arguments.
Try to recognize that some of your family members can have different views from yours. You already know them, so you can guess what triggers them. Think in advance about how you can handle that. Most importantly, you need to listen to others, respect their opinions, and calmly express your views. If you feel like you can't handle a complicated conversation, it's okay to change the subject.
Be Moderate
During the holidays we tend to eat and drink a lot, sometimes much more than we should. This can cause a lot of negative thoughts, and not only regarding weight gain. Some unhealthy foods can trigger mood swings and cause a lack of energy. Alcohol can also interfere with your wellbeing by affecting your sleep and mood.
These are all good reasons to refrain from overeating and overdrinking. If you think you're not capable of moderation, enlist the help of a family member or a friend who is going to be with you on holiday dinners and parties to keep you in check.
Navigate the Covid-Affected Holidays
The pandemic has taken a lot from us. It has changed our habits. It has changed our financial possibilities. However, we are still here, and that is something to be grateful for.
Health and safety are still a priority. Make sure the people who are coming to your feast don't have any coronavirus symptoms. If someone is sick and can't come, include them with a video call. If someone you know and love is in bad condition, try to think positively and provide support.
In Closing: Keep Things in Perspective
When you think about it, the holiday season is short. It doesn't have a huge impact on what will happen in your life later. If you don't manage to bake the perfect cake, no one will remember that "fiasco" for more than a few days. In the bigger scheme of things, what's most important is to maintain good relationships within your family, create connections with people, and remain healthy and happy.