How to play under pressure in golf
Trust your swing!
Image via flickr
Golf is a sport that requires immense patience and concentration. If you are unable to focus on the one task at hand you are likely going to miss out on the shot because this game requires you to be focused on the power of the stroke, speed of the golf club, and the strength you put into it even when other distractions are happening around you. If you are someone starting to play golf and you are looking at ways to play well under pressure given below are some steps you can follow.
Be prepared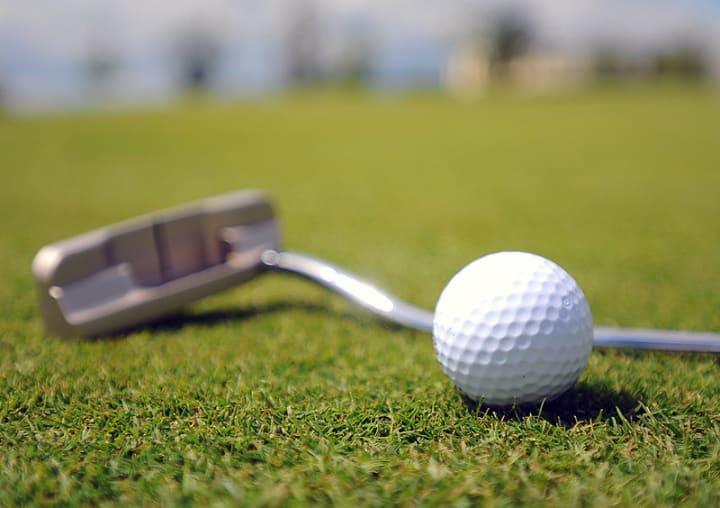 This might seem a simple step but this is one step that can cause a lot of stress if you do not follow it. Getting all your gear ready, your towels, clothing, and your shoes along with your carrier are as important as all the focus you have been giving to your practice. While these might seem unnecessary to some, not having these in order might cause you a lot of unnecessary stress during a game. Another way of being prepared is simply by practicing! Staying at a hotel such as Chatrium Golf Resort Soi Dao Chanthaburi will definitely help as they have an amazing golf course so you can practice your moves without worry!
Stick to a routine
With every game, you practise - make sure you develop a routine. This routine is bound to help you manage the stress when you are facing a competitor at a game. If you are practising at some of the famous Thailand golf courses then you can develop a routine that you can keep up with every day. For example, before practices you will have a certain meal pre-workout, you will also do certain warmup exercises and drink water or other energy drinks. This should be done religiously in order for it to become a routine of sorts. From the point of picking up your gold bag and stepping into the field, you will have a particular pattern in doing things and keep doing that on the day of the game as well so you are aware of how things fall into place without having to worry about each and every step.
Trust your swing - be positive
Keeping a positive attitude during the game and throughout the tournament is one of the most important tasks of being able to handle the pressure and stress. If you are unable to keep a positive mindset you have already lost the game because your mind is playing tricks on you to convince you are unable to win! However, if you can have a positive attitude you will be able to perform your very best and not have to worry about the aftermath of the outcome because in your mind your goal is to simply get through the game. Leave aside any doubt that might creep into your conscience, remember all the good days you practised, all the advantages you have at the game, and focus only on the immediate task of performing well!
Keep your emotions at bay
The human mind can easily play tricks on us and it is our biggest task at times to keep our own mind from creating negative thoughts. This can easily be tackled if you keep a positive mindset and because the more you start focusing on the negative factors the more you will start getting emotional. When it comes to playing golf or any other sport professionally you should always avoid letting your emotions take over and keep a straight attitude as a professional player.
Do not overthink
Overthinking can easily make you feel agitated and miss your shots. While it might be easier to let your mind wonder the harder and more beneficial method is to let your mind be at ease, allowing your body to go into physical memory, and allowing the practice, hard work, and dedication to take over!