How to Pack Your Life Into a Carry On
If you're a sensible packer who likes to take only what you need when you travel, this one isn't for you.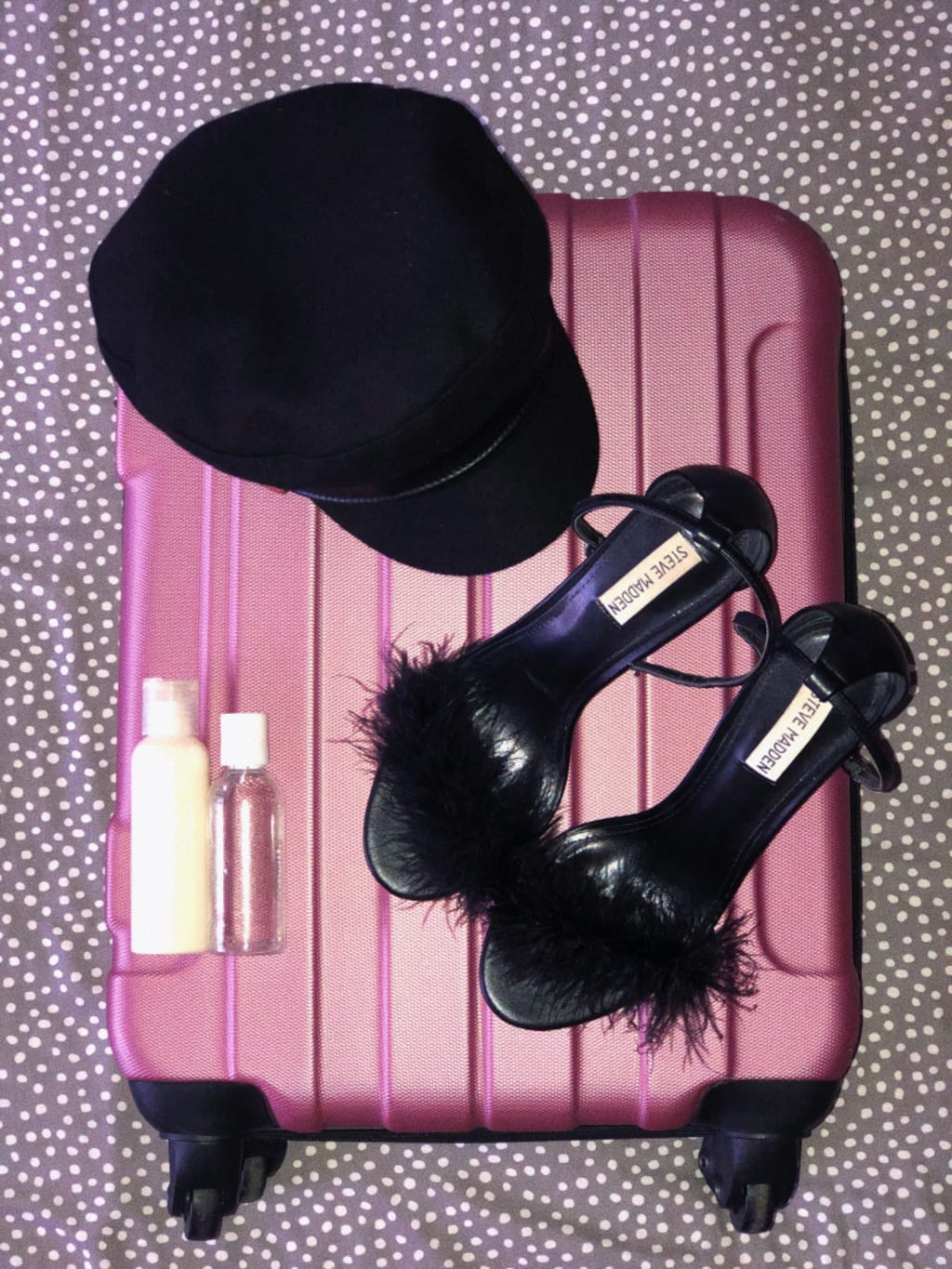 Traveling with just a carry-on is mandatory for quick trips, or even trips where you'll be moving around a lot and cant afford to lug around a huge case. It creates less airport hassles (and much less queuing), and is much more convenient as you always have everything on you. Now don't get me wrong, I'm certainly no expert in traveling with just a carry on. But, after my recent trip to Rome in which I was there for five days but packed as if I was there for 10, I think I've earned the title of the world's "worst-best" carry-on packer. ("Worst-best" because I always manage to take more than I need, without every going over the weight limit.)
I definitely learned the do's and don't's of traveling light. However, if you're looking for a guide that'll tell you the best ways to pack a carry-on in minimal fashion, where you'll have just enough, this isn't it. On the other hand, if you're looking for a guide on how to travel with just a carry-on, where you'll have more than enough plus extra (a girl's gotta have options), this one is definitely for you.
Pick the right case.
This ones obvious of course, but don't forget that there are size requirements for carry-on luggage. However, when shopping for cases (do this in person rather than online) you can clearly see that even though they all fit the size requirements, some have much more room inside than others. The perks of having a travel bag rather than case, is that the bag is made from material and can be filled to the max. Whilst they may all say they're the same measurements, sometimes the size differences are obvious.
Pack outfits, not individual pieces.
Rather than packing individual items, pre-plan the outfits you'll want to wear, that way you won't carry anything extra "just because." This will also reduce the hassle of getting ready every morning, because you already know exactly which top goes with what jeans, and which shoes goes with which dress. I always pack enough to have a different outfit each day, then a couple of extra tops in case I change my mind/stain something/see someone else wearing the same thing (it's happened). The same goes for accessories. Rather than packing your entire jewelry bag, pack the pieces that goes with the outfits you're taking.
Pack clothes of similar colours.
When I travel light, about 90 percent of the clothes I pack are black, white or neutral... Okay, now that I think about it, a majority of the clothes I wear are these colours. Whilst this isn't the best idea if you're looking for variety in your pictures, it's definitely the best if you want the most outfit options. Why? Because all your clothes will match so you can pair anything with everything. Side note, if you're looking for more vibrancy, think colourful accessories.
Be careful with the whites and creams.
Particularly if you're as clumsy as me, don't expect your white and cream clothes to stay white and cream for very long. Assume that you'll only wear your light colours once, this way you won't get carried away with packing them, and definitely don't wear them all on the first day. I've been there.
You have more than enough liquid space... trust me.
When traveling with just a carry-on you have a much smaller liquid capacity (usually individual containers of 100 milliliters each, but make sure you check with your airline). Take this from someone who managed to travel with her whole make bag and all her necessary skin-care products- 100ml is more than enough. Especially considering each container has to be 100ml, but there's no limit on how many containers you can take. You know those clear plastic bags that you're required to fit your liquids in? I had three... Three!
But the point is, everything fit into my case and I had everything I needed and when I arrived back in London, I hadn't even used up everything in the travel containers. Once you've gone through security, don't hesitate to take the containers back out of the bag and put them back into the nooks of your case where they won't move around. Side note, travel bottles usually come in the standard size of 100ml, but if you can find any that's smaller they'll definitely be useful. Trust me, 100ml of anything is more than enough for a short trip.
Pack one coat, wear another.
If you're a regular person, you don't need more than one outer layer for a five day trip. However, if you're looking for more variety with your fashion, wear your largest coat and fold down your smallest to as small as it can possibly be. It's probably not the wisest decision to take two coats (space-wise that is), but if you find that there's a bit more space once everything else in there... why not?
I took three pairs of shoes... and only wore two.
If you read any other "how to travel with just a carry on" post, they'll all tell you to take one pair of shoes—the ones you wear to the airport. However, this is me, writing on The City Girls Club and that's definitely not how I do things. I took a pair of trainers and two pairs of heels on holiday—trainers to walk in, day time heels (a chunky heel) which I could walk in and still look fabulous, and evening heels incase I spotted a fancy restaurant. The evening shoes didn't leave the case...
To create more space, wear your heaviest/bulkiest shoes so they don't take up so much room and use the shoes as storage for your glasses case and toiletries (just don't forget that you put them there).
If you run out of space, wear everything and stuff your pockets.
This not only works because airplanes are usually cold, but definitely doubles the comfort when you're wearing three layers, a scarf, and have gloves, sunglasses, earphones, and socks stuffed into your pockets. If anything doesn't fit into your case, why ditch it when you can just wear it?
Worst Case Scenario...
If you're definitely out of space, but really cant leave those few extra bits behind, most European airports exempt duty-free purchases from their carry-on limit. Just buy something small, ask for a large bag and transfer the contents of your pocket into it and viola!
how to