How to make the Earth less trashy
Package Free Shop has all you need for a sustainable home
Package free shop is an online home goods store specialized in environmental preservation.
Just by shopping on their website you can learn how many items used in an everyday "normal" lifestyle leave a nasty carbon footprint and create damage to our environment.
There are many more ways to keep your carbon foot print low than using cloth shopping bags and recycling. From reusable silicone Tupperware lids, to jars for food and shampoo, Package free shop has all of your needs for an Earth conscious home.
This small business hopes to make the products for everyday life accessible and better for our planet.
"We all shop sustainably for different reasons, In addition to living your values, now you can shop them too."
Package Free Shop is the new breed of home goods store that eliminates the problem of producing cooperate trash. Furthermore, they provide the vast array of products that competes with normal litter producing home goods stores. Maybe you want to everything you buy to support preserving the oceans, maybe you're passionate about vegan friendly products. Package Free Shop gives you the unique option of "Shopping by cause". This means it has products specialized in a certain area of conservation;very helpful to new shoppers. Package Free Shop promotes the idea of "We all shop sustainably for different reasons, In addition to living your values, now you can shop them too."
For businesses in the 21st century you must be adaptive and aware of what consumers care for. Package Free shop was made for any by people who care for the environment, and they don't skip on quality. While the Package Free Shop does have a physical store in New York at Chelsea Market, they sell largely online as well. We all love this for comfort reasons, but as of April 2020 online shopping is a godsend for having essential products delivered to your home.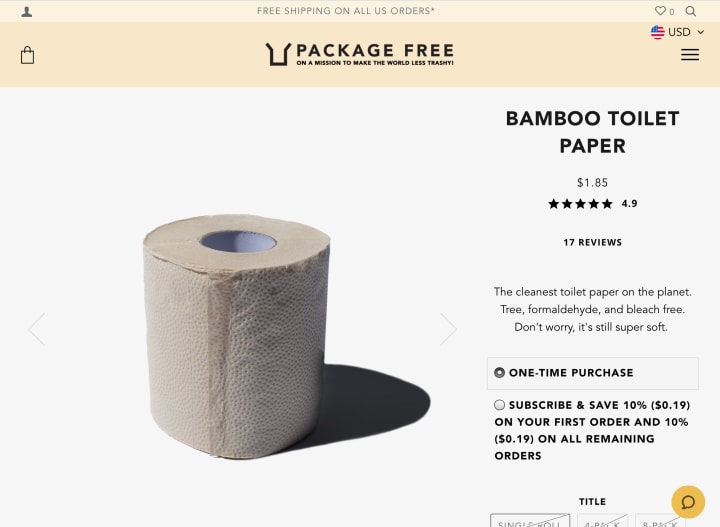 You can find a wide range of products on Package Free Shop's website. They offer more than the popular metal straws and tote bags. Package Free Shop has categories ranging from bathroom to kitchen, you can even buy staples such as lip balm and organic face soap. If you are looking for "package free" supplies, they offer a wide range of deodorants, shampoos, and reusable q-tips, which you can also buy as "Subscribe and Save" items at a discount!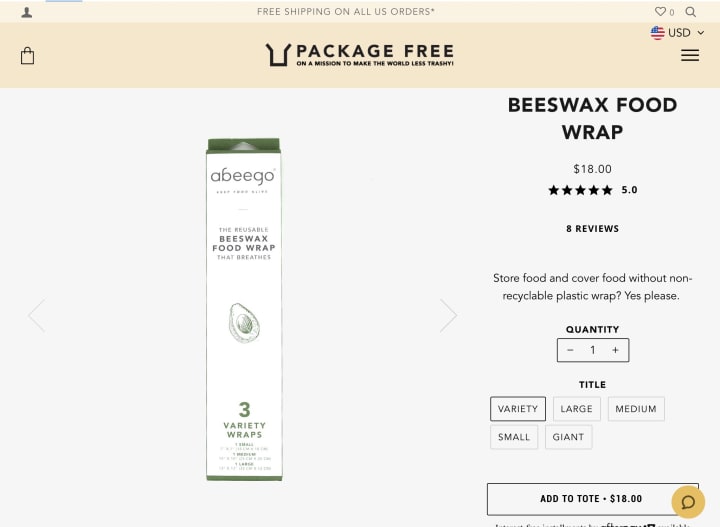 "You can find everyday items you didn't even think to swap for an environmentally friendly alternative."
This shop truly has some unique eco-friendly products. I was shocked myself at their wide range of plastic free options, including the popular new menstrual cups. You can find everyday items you didn't even think to swap for an environmentally friendly alternative. Their Zinc and stainless steel razors are a favorite among everyone, especially those with sensitive skin. The list goes on ranging from sunscreen, toothbrushes, bamboo toilet paper, cutlery, and a selection of pet products like dog waste bags and pet bath soaps!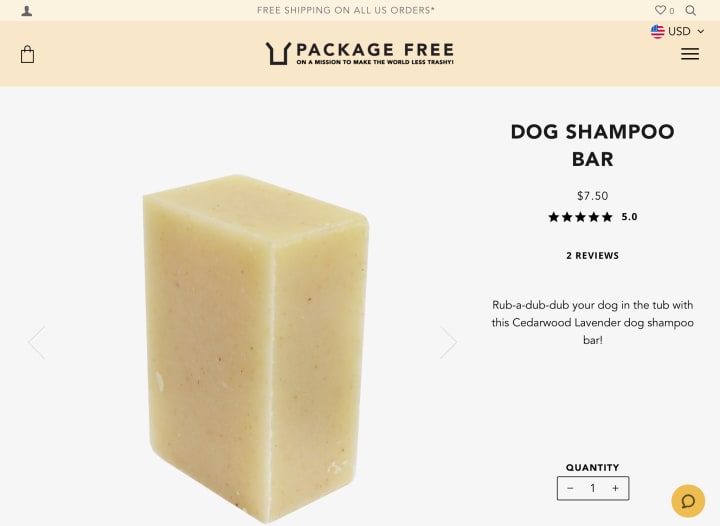 Their website also caters to many "types" of shoppers. You can find all your interests no matter if you're the outdoorsy person, indoorsy person, or even the beauty buff. This way it's easy to find ways to make your life cleaner and greener.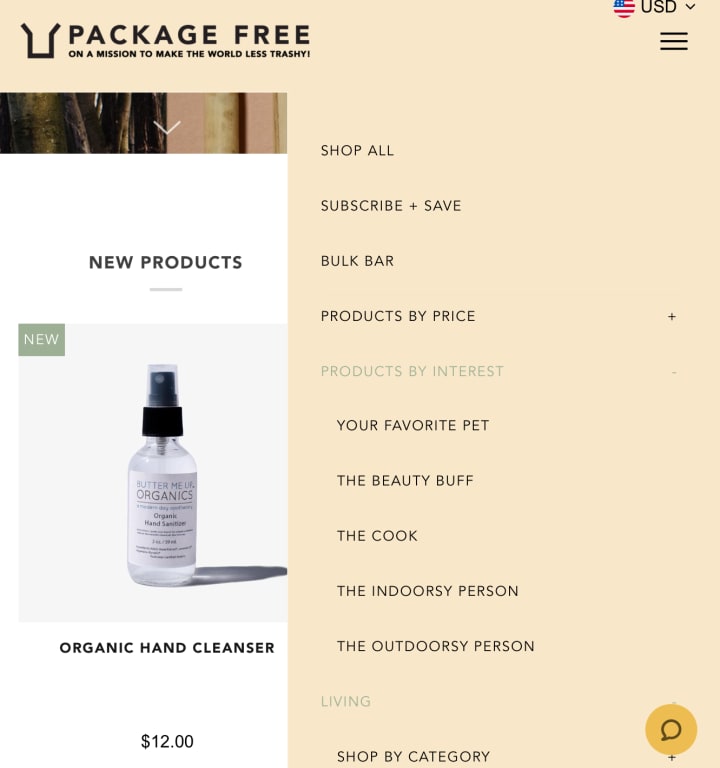 Because I don't live in a town with any shops that provide these types of products, Package Free Shop has made all the sustainable products I desired available. No matter where you live, or your income, because of shops like this it is easier to be a part of the sustainable movement. Package Free Shop even offers free shipping within the USA, so you can get all of the plastic free hair ties you need without worrying about shipping fees.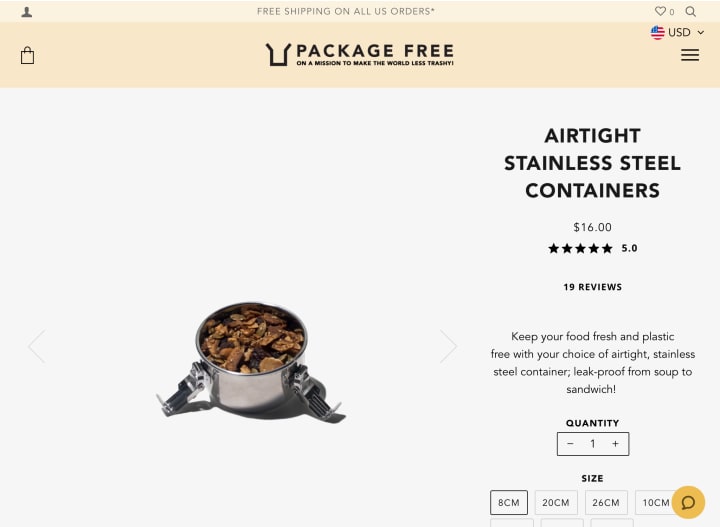 Small business supporting small business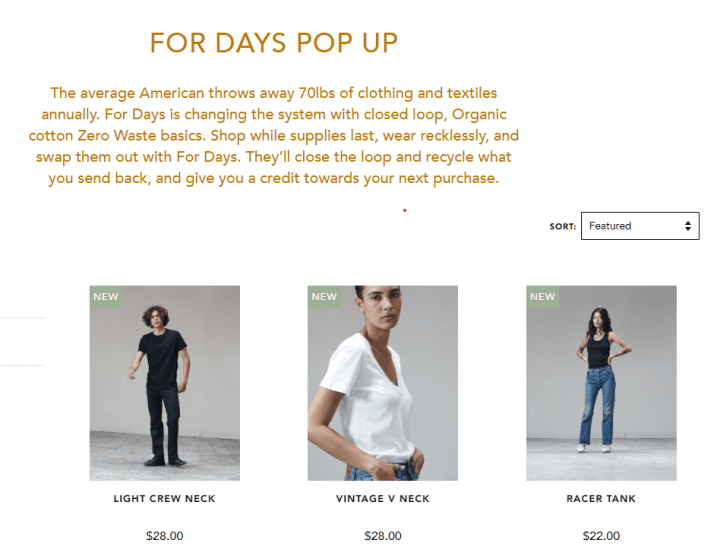 To expand their influence Package Free Shop also does collaborations with other sustainable business and sells some of their items on the Package Free website! The latest pop-up store features For Days, a company that creates 100% cotton apparel focused on zero waste fashion. All of their products are recycled so we can close the loop of unsustainable fashion; all at an affordable price!
Package Free Shop gets a majority of their products from vendors. This means teaming up with fellow sustainable small businesses like Simply Co; the CEO of Package Free Shop (Lauren Singer)'s other small company. Lauren works with other vendors of small business (Like For Days) to provide such an array of products to Package Free Shop.
Buy in bulk, save money and time

Another unique aspect of the online store for Package Free shop is it offers in bulk buying; akin to other stores such as Sam's or Costco. Of course, they offer toilet paper, toothbrushes, (all made form bamboo). You can get water filter pods, mason jars, and their popular reusable cotton produce bags.
When you buy in bulk, it also cuts down on the carbon footprint for shipping, hooray!
Starter kits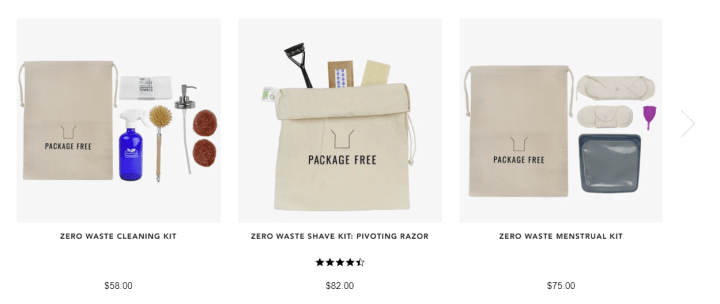 If you want to revamp your existing kitchen or shaving routine look no further than the zero waste kits. They're an easy way to start converting to a sustainable home and find your preferences with products.
Package Free Shop also adds new items every month along with their monthly sales, so make sure to check back to find your new favorite zero waste product. Even if you start from curiosity you can find that switching to a more sustainable lifestyle is easy and invigorating. Your good feelings can double once you realize you are also supporting small businesses that strive to make the world a cleaner place. After you try your first product, you are already helping to end the cycle of trashy shopping!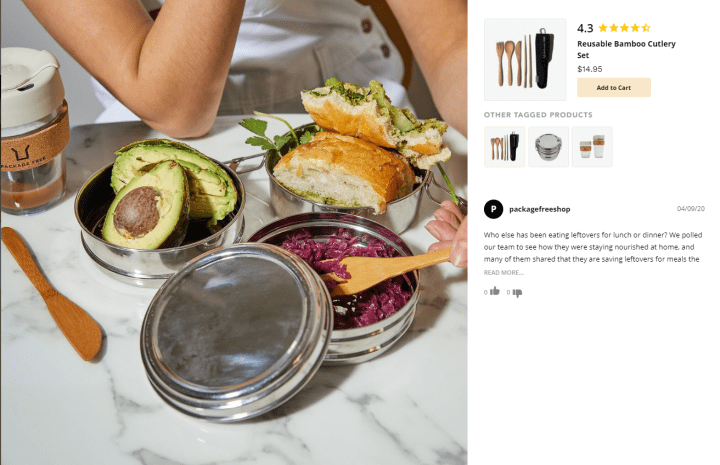 You can also find inspiration and advice from other members of the package free family on their Instagram page.
Join the community
If you sign up for e-mails from Package Free Shop of course you can get coupons and special offers, but they also offer tips on small things to do everyday to make your daily routine more Earth friendly and eliminate waste one purchase at a time.
New customers also get 10% off their order!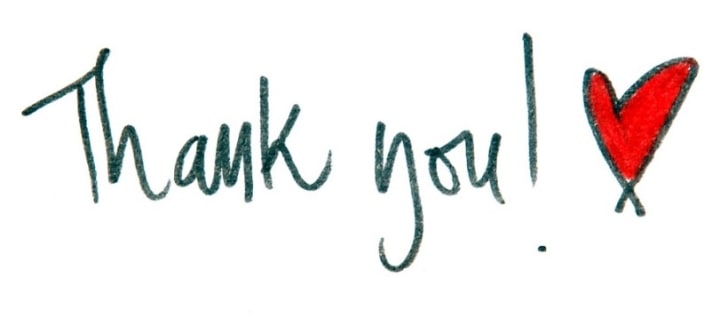 Small businesses such as Package Free Shop aim to provide us with all of our needs from the comfort home.

As we deal with the COVID-19 virus we realize the blessing of online shopping.
So let's take time to remember these valuable small business and support each other!