How To Make More and Work Less as a Freelance Writer
My mom often jokes that she wants to be just like me when she grows up.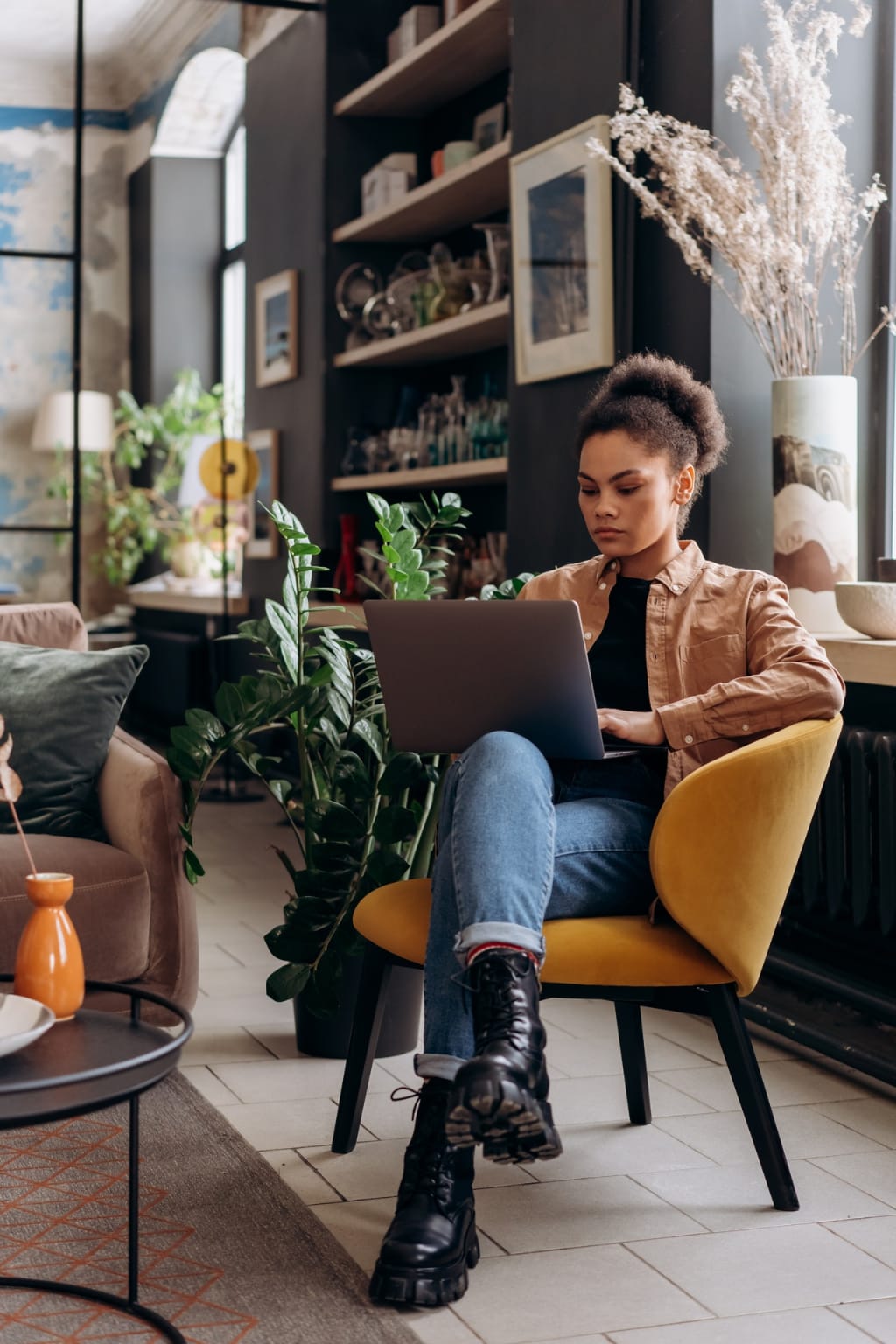 My mom often jokes that she wants to be just like me when she grows up. At 25 years old, I ditched corporate life to pursue a life of adventure and travel. I worked seven days per week to build my freelance business into the indie PR firm it is today.
We create content for clients three days per week. The rest of the week? I'm off ― or just creating content for me (well, actually, you!). So, how can you also make more money and work less?
How To Make More
We would all like to make more money, but few of us would like to do it by making even more sacrifices. And, why should you? How can you make more money without stretching yourself too thin?
Get Qualified
Everyone can write, but not everyone can write well. There are also some topics one person can write about that would drive other people nuts. I primarily write for clients in law, tech, and finance. It pays well, but it can be really technical.
Consequently, most of these higher-paying clients require more than just a pretty portfolio. They also require bachelor's degrees. Having business and humanities degrees has served me well in these spaces.
What qualifications do you have that you can dust off and use? Which new ones can you pursue to write on more niche or technical topics that most other writers won't touch ― or can't?
Build Experience
I've been writing for a living for 16 years. That carries a lot of weight when pursuing new contracts with clients. However, years alone are not enough. Writing is one of those jobs where you're not just a warm body showing up for a shift. If you don't know what you're doing, it's glaringly obvious and it's easily traced back to you.
So, what can you do to prove to your current and future clients that you know your stuff? Build an impressive portfolio. These days, clients want more than just links to things you've published online. They also want to see you write for reputable companies; some will ask what effect your writing had on the business.
Be prepared to answer those questions. You might need back-end access to some clients' websites or ask your clients for a reference. Let them answer it for you!
Find Your Niche
When I started writing for hire, I primarily wrote content for lifestyle, travel, and marketing niches. These articles were fun and easy to write, but they did not pay well. Nevertheless, I continued to specialize in these areas ― until the pandemic. Naturally, these industries took the hardest hits. I lost 90% of my clientele in just three weeks.
I thought my business was done for, but guess whose businesses were flourishing? Lawyers, insurance companies, banks, personal finance companies, and tech companies. My clients were scrambling to find writers who could handle this more technical content. So, I dusted off that business degree and raised my hand.
As these more technical and higher-paying clients filled my workload, I was able to reduce my workweek from seven days to six … five … four … and then three!
How To Work Less
What exactly does having more mean to you? Do you really need to make more money or could you get more time if you reduced your expenses? This is not the approach most people prefer, but it was the one I started with.
It completely changed my relationship with money. More importantly, it changed how much I needed to live an independent life, rich in experiences.
Prioritize Leisure
Don't get me wrong. I'm not eating PBJ sandwiches and penny-pinching at the grocery store. I did, after all, recently splurge $3,000 on an eBike. But, if you think about it, that's part of the experience I'm building. Hop on an eBike that can take you 32 miles per hour down a dirt road at camp, and you'll see what I mean!
I know people on the road living on just $1,200 per month. Is it rough? Yes. Do they still love every second of it? Absolutely. Take some time to figure out how much you need to live comfortably at home, abroad, or on the road.
Groom Your Clients
As a contractor, you will regularly encounter companies who just want employees they don't have to offer benefits and rights. If you're not careful, they will have you on-call for free, seven days per week.
Take the time to establish boundaries from the start. For example, I tell every new client from the beginning that I am only available Mondays to Wednesdays. When any client emails me outside of that work schedule, they receive an automated response.
It reminds them that the office is closed because I only work three days per week. They are welcome to email me, but I add that I am likely out camping without service. So far, only one client has ever called or texted me on my day off.
One thing to remember is that you can't only be strict about your time off. You need to be strict about your established work hours as well. My clients know they can trust my three-day schedule like clockwork, so they don't care that I'm off for four.
How To Get Started
I quit my job and built my business while living on savings. It worked for me, but I do not recommend it to others. In fact, ultimately, I got a part-time job after losing one of my largest clients a few months into full-time freelancing.
As you grow your income, start to take a paycheck and reduce your work hours. If your boss doesn't let you, find one that will. Keep at it, and eventually, you can become the boss you always wanted for yourself.
Did you find this useful? Become a Medium Member so you can support writers like me, just by continuing to read our articles.
Did you find this useful? It would be awesome if you subscribed, tipped, or pledged!
Reader insights
Be the first to share your insights about this piece.
Add your insights