How to make money on Medium?
increase your medium earnings
How to make money on medium?
Medium is an online publishing platform who pay users for publishing articles on medium. writing article for medium is not a difficult work but the difficult thing is that medium pays only for those reads who comes from members of medium, yes, it's true there are two types of members on medium one who pay others who do not pay medium.
Medium
Medium take 5$ per month from members to read articles on medium otherwise you cannot read any article without paying any fee. So, the main thing is how can I make money or attract more and more medium members there are many tips and tricks but I shall explain only 5 main tips to boost your medium partner earnings.
5 tips and tricks to make money on medium
1. Make an Attractive Profile
2. Tag people in your story
3. Add link of your stories
4. Use popular tags
5. Comment on other people articles
Now we shall discuss each topic separately so let's get started
1. Make an Attractive Profile
To get more views/attraction on your articles you have make your profile attractive so that more and more viewer attracts on your articles, add some experience in your profile and then write articles according to your experience and which you have written in your profile. To add experience, you need to open your medium.com on your desktop and click on profile picture icon then click on profile option as shown in given picture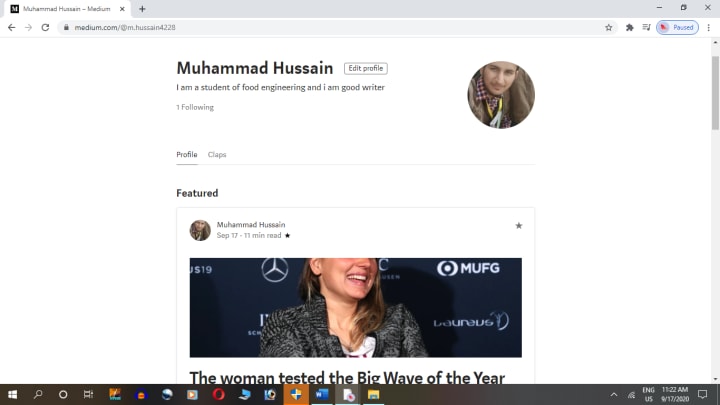 After this do the settings of your profile and add your experience in the description and then save your profile by clicking on save option.
2. Tag people in your story
Before writing any story, tag people in your story according to your story after title and subtitle of the story. In this when you publish the story and tag people in it medium will notify that person those who are tagged in article. You can tag people in this way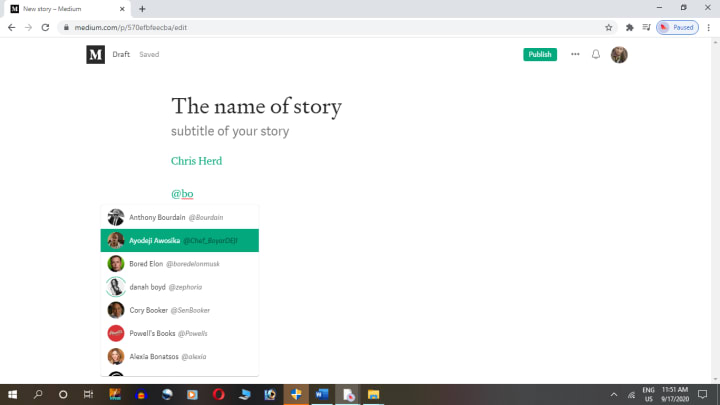 After the notification the person will definitely visit your story see the content if he likes your content will then clap for your story and recommend others to watch your story.
3. Add link of your stories
You can also put the links of your recent stories in your new story so if any one who your story can also watch your recent stories which results in more and more views on your posts.
So, try to put 2-3 stories links in your new story so that more views on your posts, below is the given picture in which I told you how to get link of your post and put it into your new story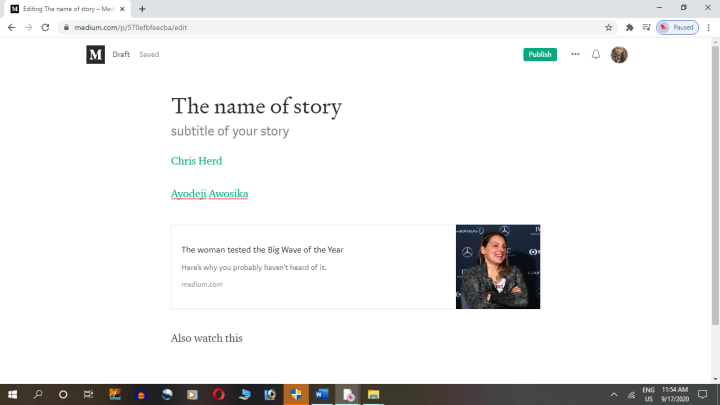 4. Use popular tags
Always use popular tags in this way your story chances increase to go viral so after completion of your story always put some popular tags choice of tags is very important for your story.
Similarly, always put related tags and popular tags to your story to get more attraction.
5. Comment on other people articles
Comment on others stories and also clap on their story so in this way they will visit your profile also follow you to get in touch for future so also put some interesting comment on others stories which results in increase of your views and followers.
So, make it your habits to put 5-6 comments in other stories in a day to get money on medium.
Thank you if any question please ask me in comment box.