How To Get Rid Of Dead Rats?
Important things in how you ca deal with a dead rat at home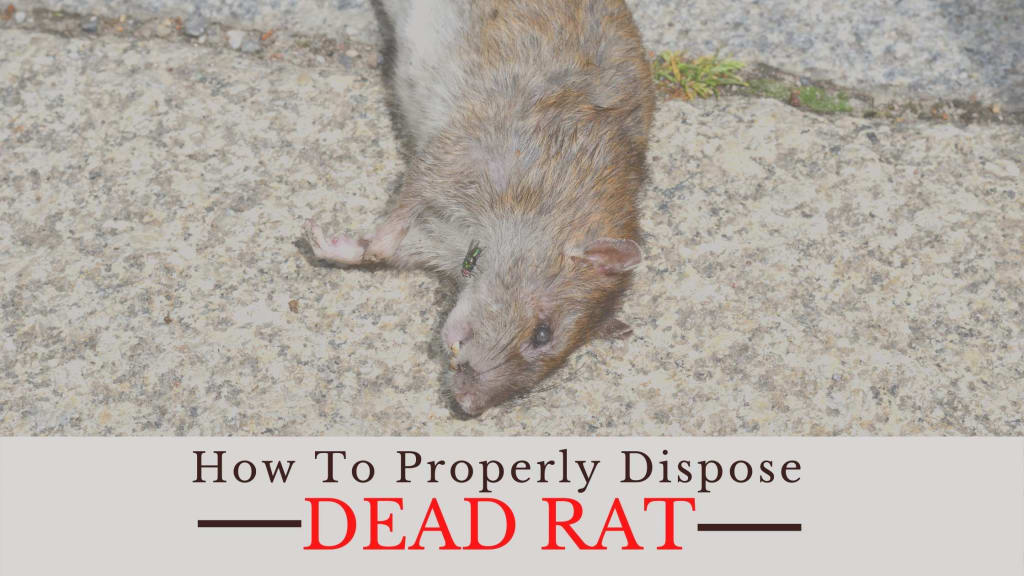 Sometimes the dead rat or rodent will die somewhere and you might not be able to locate the place. When it dies it leaves a lot of smell. So until the dead rat decomposes completely, you may have to bear the bad smell of the same. Some big rats may even take weeks and months if they have to decompose. So, keeping these things in mind, you will have to be clear about taking the right solutions ahead. If you come across the smell of a dead rat then it would be better to talk to the Pest Control Service. When you get in touch with the best solutions, you will come to know how you can take the next step.
Prevention is better than cure
☑ Make a trap:
The biggest problem with a dead rat is the smell it leaves. It is therefore vital that you find out the rat's location or catch it in the trap. If you figure out the presence of a rat then before it dies you must catch it. You can either keep the bait or you can keep the sticky trap and attract the rat on the same.
☑ Block the entry points:
You should then check out about the entry point of the rat and try to block the same.
☑ Bring rat repellent:
So, You can also bring in rat repellent at home and this will help in keeping the rats away.
Try to keep things prevented in the right ways and see how you will be able to make life easy.
Rats Can Make Your Home Messy And Smelly
If rats are present in your home then they tend to make the home messy and smelly. You must therefore check out for the best solutions that will help you to keep your home a perfect place to live. Rats usually like in ugly spaces. Thus, if you have open dustbins at home and there are some contaminated spaces then you must clean them quickly. This will help in keeping your home a cleaner place. If the rats get in and if they intervene in your space then they will make the situation quite messy.
Best Pest Control Solution To Get Rid Of Rats
If you really feel that you want to keep your home a better and cleaner place then you must check out for the leading Pest Control Service. You will come across many options in your area. But try and find the best platform and see how they will help you. Handling a dead rat and removing the same would seem to be a messy task. It is therefore vital that you find the company that will do the same for you. An expert and experienced solution will be able to handle these tasks and can make your home a better place to live. When you finalize the best solution you can read the reviews and also do some research and find out what things are going to give the best possible ideas.
Pest Free Home Make Your Life Easy:
A home free from pests helps to make your life easier and fewer the anxiety of health issues. Having rats at home can be like a scary situation. It is really vital that you know how you can keep your home a perfect place to live. You must choose an expert service for mice or rats control. Having access to the Best Pest Control service can take you to the right avenue. You will then be able to make the final choices. You must try the preventive and curative solutions because having rats in your premise can truly be a dangerous thing. Getting access to the best service is vital for making the home a better place to live. Keeping a home clean would keep the rats away.
Reader insights
Be the first to share your insights about this piece.
Add your insights