How To Gain 1000 Followers In Your First 3 Months On Medium
A personal guide to gain momentum on Medium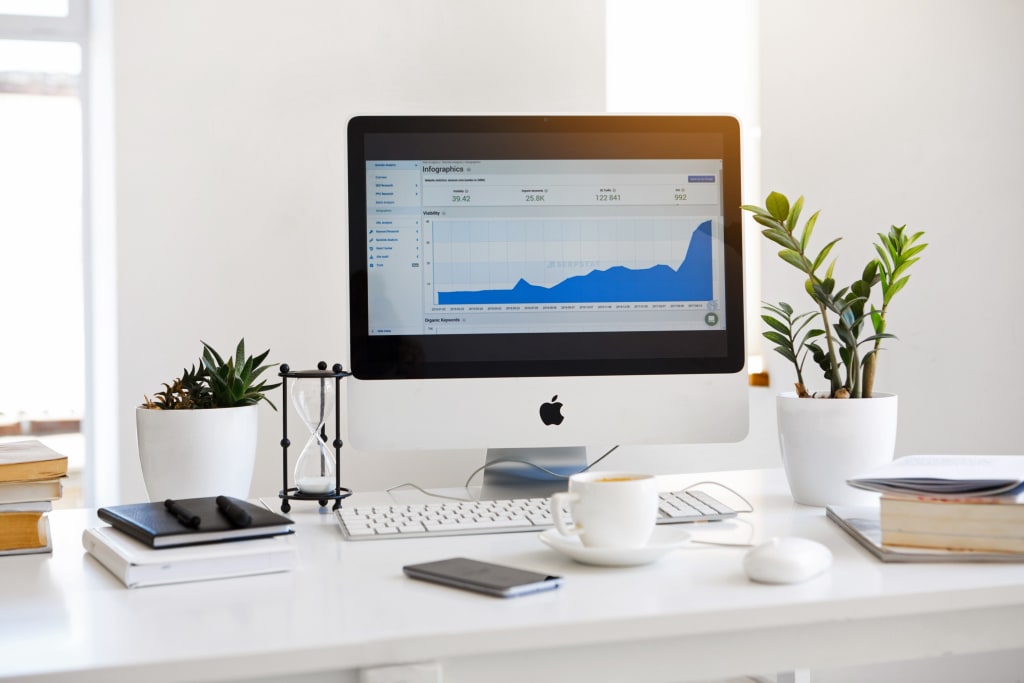 Photo by Serpstat from Pexels
I recently have been seeing all of these articles on Medium claiming that you can grow to 1000's of followers if you only follow these simple tricks! Every time I see this, I sort of get angry and just facepalm into my keyboard.
"Growth Hacking" does not work. I am going to tell you this right now, well not if you want to build a loyal following that will keep coming back for more of your content.
Getting Your Start
You will not make your first $1000 in your first month on this platform. I promise you that. Unless you for some reason are really fucking lucky. Trust me, your first month will not gain you any traction and most likely nobody will read your content.
You know the saying "Rome wasn't built in a day" well neither will be your 1000s of loyal readers.
It takes time to get traction on this website and as your catalog gets larger you will start to gain momentum.
Okay, so how are you actually going to build your Medium followers?
5 Daily things that you MUST do to build your Medium followers
There are 5 things that you need to do daily if you really want to build a solid base of Medium Followers and get to that magic 1,000 number.
I know that most of you reading this are looking for quick ways to grow your medium influence and trust me, I would love to just hop onto a social media website and become rich and famous overnight. I also know that most of you are going to try that "follow, unfollow" technique and unfortunately Medium is one of those websites that "the follow game" doesn't work on. Remember, Medium is a blogging website not a meme sharing page with cute pictures of girls and puppies. NO ONE is going to follow you just because you followed them. You gain followers for your content.
Now that I have pointed that out here are your 5 tips to gain a loyal following on Medium.
1. Publish an article (through publications)
You are a medium writer now, so by god write! If you develop good writing practices and quality content on a specific topic, or even a handful of topics your people will flock to you like a moth to a lamp.
If you are just starting out on here and have not really written much before "Good News Everyone" Medium is an insanely supportive and loving community of people that honestly want to see you succeed. Members will help point out your mistakes if you make any and typically won't bash you for any content that you make.
What types of articles should you write? And what works?
I wish I could tell you that answer. I write about personal development, finance, travel, and motivation so that is what works for me but you can really find a community of writers and readers in any medium(Sorry I couldn't resist the pun).
I have seen the most success with the following:
Listicle articles (like this one) work best.
Keep articles under 4 minutes (I try for 3)
People skim articles so don't be too descriptive
Develop Click-bait Headings (like the one I used to get you here)
Now that you know what to look for you can start developing the perfect content for Medium.
One side note to point out. Do not publish an article without it being in a Publication. Publications have followers and the more content that you have out there the more eyes will find your work. When you post in a publication you will open up a whole new world of eyeballs that will follow you.
Finding the right publication can be as easy as searching for tags on Medium and finding something that will fit your niche. Once there, you will see publications that fit with your theme and you can go from there.
2. 'Clap' For Everything
I didn't know this at first but you have a set number of claps that you can use per day. So, since you have them give them out.
Every 24 hours you should go onto a tag that is in your network and clap for every article that you see there. You may think to yourself 'hey wait that's cheating' or 'isn't that the same as follow for follow', well kinda, but it works. Remember, 'clapping' is complimenting a person's writing and the work they are doing.
There are a lot of people that will go and follow those 'claps' back to the person that they came from. These are special types of people here on Medium.
People with less than 100 followers.
Why should you do this?
Well, they don't get many 'claps' because they are in their first month.
Remember to use all of your 'claps' for every article. It just takes a few minutes and will make a big difference.
3. Comment on Articles
And goodbye to almost half of the readers! It was nice knowing you!
Comment on articles, yes I am telling you to go and engage with others. You will not get to 1,000 followers if you keep to yourself and do not make friends.
You must engage with people to grow faster on medium.
So, commenting on a good handful of articles every day on the topics that you write about will bring more eyes to your content. Trust me, just try it.
I am not talking the simple "Good Job" comments though, I encourage you to bring more to the table then a "Good Job Buddy" note. Nobody cares, they want to know the reason why you enjoyed it.
I know that may be a long time out of your day if you have to go and read 10 articles a day then go and write 10 comments on why you liked 10 articles, but trust me it is worth your time. If other people read the comments on the post and will see that you are adding to the conversation and that might bring them over to your page.
I usually spend about 1 hour per day reading and commenting on articles that I see in my network.
Don't write me off here, I am going to stress this again. It's where most of your followers come from.
Every comment has the potential of bringing more eyes to your page. Writing comments that are adding to the conversation will bring people back to your portfolio.
4. Respond to every comment you receive
If someone takes the time to write you a comment, respond. You will start to get more comments if people see you responding to the comments on your posts.
People want to engage with you and if you are constantly active in your comments it is more likely that people will converse with you and even might follow you because you are building repose with them.
Final Thoughts
Medium is one of the best websites that I have ever written for, and as a freelance writer for the last few years, I have never enjoyed a website more than I do this one.
Don't get discouraged and make sure you follow these tips for at the very least 3–5 months and you will see how far they can take you.
If you enjoyed this article and found value from it I encourage you to comment down below your favorite part and join in on the conversation yourself.
If you want to grow your social media presence with more real tips and tricks join my weekly newsletter here