How to Create a PerfectMoney Account
PerfectMoney Payment Processor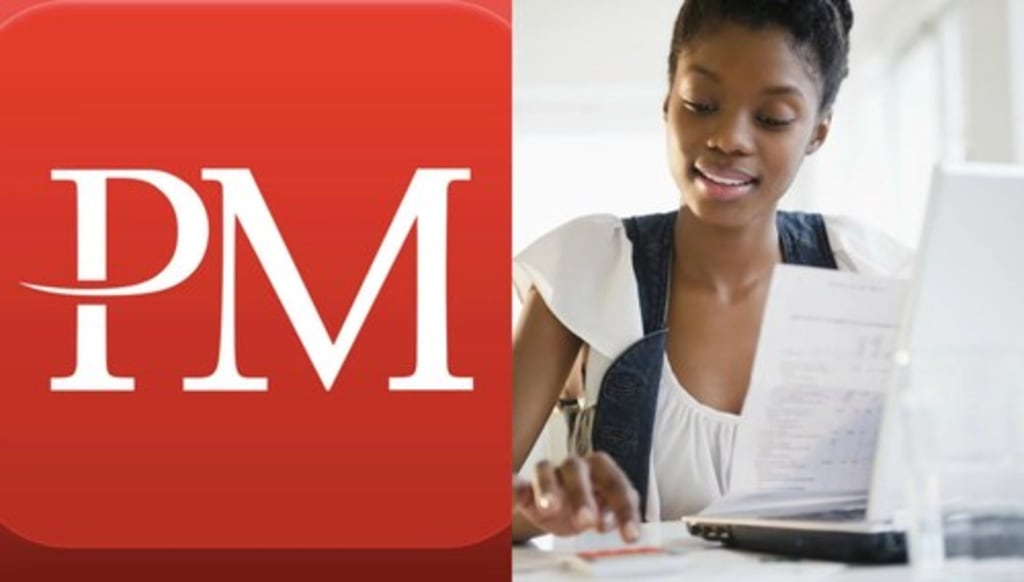 Created by Cosmas Nwokafor
There are a lot of virtual money operating systems online today that makes receiving and sending money across local and international borders an easy exercise, like PayPal, Payoneer and a host of others. In this article, I would like to talk about one of the best payment processors specially used to transfer and receive payment. Most freelancing has been using the processor which started functioning since 2007. So we are going to consider PerfectMoney in the light a trusted processor in this article.
It is a common processor to find in different pages to earn money, especially in those that require prior investment, so we will try to explain in this post by considering the listed nuggets here:
• How to create an account.
• How to verify the account.
• How to load your account.
• How to withdraw your balance from her.
With the above points made and understood correctly we can start trading with our PerfectMoney account without any problem, so let's do it.
To begin your register, you must first enter the web. Then you can start the process of creating an account.
How to Create a PerfectMoney Account
The first thing we have to do to create an account is to visit www.PerfectMoney.is and click on "Register" to start creating your account. There you will open a window like the one you will see next. All the data that you are going to put in must be real.
Once you have put the data correctly, you accept and they will send you an email to the account that in put your real details. In that email, they will send you a code comes: See sample:
Your personal Member ID: 1234567
Now what you are going to do is enter your account by clicking on Login or Enter. Just as in all pages you have to enter your username and password. In the user part you have to put the Code that was sent to your email. You also have to include the password that you have configured before, on the box provided for it.
As you can see, in just two minutes you have your PerfectMoney account. Then you will have to go to the verification process.
How To Verify Your PerfectMoney Account
In principle, you can start using your PerfectMoney account without checking, but as you know I always recommend that you verify it because, without verification you are limited to the much you can do. Though you can send and receive money, but it also has a limit. However, with a verified account, you are going to obtain these advantages:
Reduced rates. (Without verifying commissions of 1.99% verified 0.50%).
Additional security options.
Greater confidence in your account by other customers.
Easy restoration of the account if you lose your passport or can not access it for any reason.
Now, let's see what the verification process looks like:
To verify it you must go to your "Member Area" or "My Account," where you have to click on "Change Options."
Once inside there if you go down a little on the screen that comes out you will see that it puts you in blue color — "Verification of The Account". You have to click on "Verification Management."
Finally you only have to upload your documents in this case we have to upload:
Your Identity Document, Passport or Driver's License. Any one of the three that you prefer the most.
A bill of electricity, water, telephone or any complaint that you have out there or a letter from your bank, etc... Any valid document that shows your name and address.
For a correct verification, it is very important that the data that we put when enrolling in PerfectMoney along with the documents that you are going to upload are correct and agree in all its aspects (Name and Address).
Well, with this you already have your PerfectMoney account created and verified. Now you are going to see how to load our PerfectMoney account.
How To Load Your PerfectMoney Account
You can load your PerfectMoney purse in the following ways:
Wire transfer: The minimum to charge your account by this method is €300. It does not entail commissions.
It has a commission between 0 and 0.05%, (I advise to ask your bank if they charge you commission).
They usually take about four days to make the transactions. The recommendation depends on the commissions of your bank.
E-Voucher: It is a similar system to the Ukash recharge cards, but in this case you are the users who created them. That is, a user who has money in PerfectMoney can create an activation code which will send the person who owns it. For example: A user has €100 in his account and creates 10 codes of €10 each, then he gets in touch with one of you and sells you one of those codes for a slightly higher amount, with that code that you send them you can put money in your PerfectMoney account and the other user will have earned a bit with the commission that you have charged.
Associated Change Points: It is the typical E-changer of a lifetime, if we press we leave a lot of pages where we can buy PerfectMoney balance with different processors. Recommended
Bitcoin: It is an electronic currency that goes up and down in value like foam, personally I do not like it very much.
Change of Credit: In this option the users can leave balance between them, in which they will charge you some interest.
Charging of the pages: To collect from the pages with which you work, you must put one of the following codes of your account, depending on whether you want to charge in Euros or Dollars.
How To Withdraw Your PerfectMoney Account Balance
For the withdrawal of your balance, there are the same possibilities as for charging our account:
Wire transfer: (Commission of 2% plus the costs of your bank) Not recommended.
E-Voucher: (Commission 0.5%). Recommended.
Points of associated change: Recommended.
Bitcoin.
Change of credit.
Request a bank transfer and the commissions were very high, so I do not recommend it, I would like it if someone else has used it, tell me how it went. Thank you.
As you can see the options for withdrawing and entering your balance in PerfectMoney are not many, but we do have the associated exchange points that for a small commission we exchange the balance of PerfectMoney to the processor that we select. Also, if you know any who usually do E-Voucher and is trusted you can always reach an agreement and make a good price.
NOTE: It is better that you do not have much money accumulated in any processor, just enough for daily needs.
This is all about Perfect Money, I hope it helps you when you create your free account and without maintenance costs as this way users all over the world can use all the pages that allow them to use this processor.
We use them with all the normality of the world.
Don't read alone, share and spread the news.
About the Creator
Cosmas Nwokafor
Founder, CosCom Inc.
In addition to serving as a senior writer for CosCom Writers, Cosmas Nwokafor is a photographer, a journalist, editor, freelance writer and a novelist who is passionate about telling creative stories.
Reader insights
Be the first to share your insights about this piece.
Add your insights