How People Smile and Reinvent Themselves Because of My Former Successful Career
I am their reinvention guide.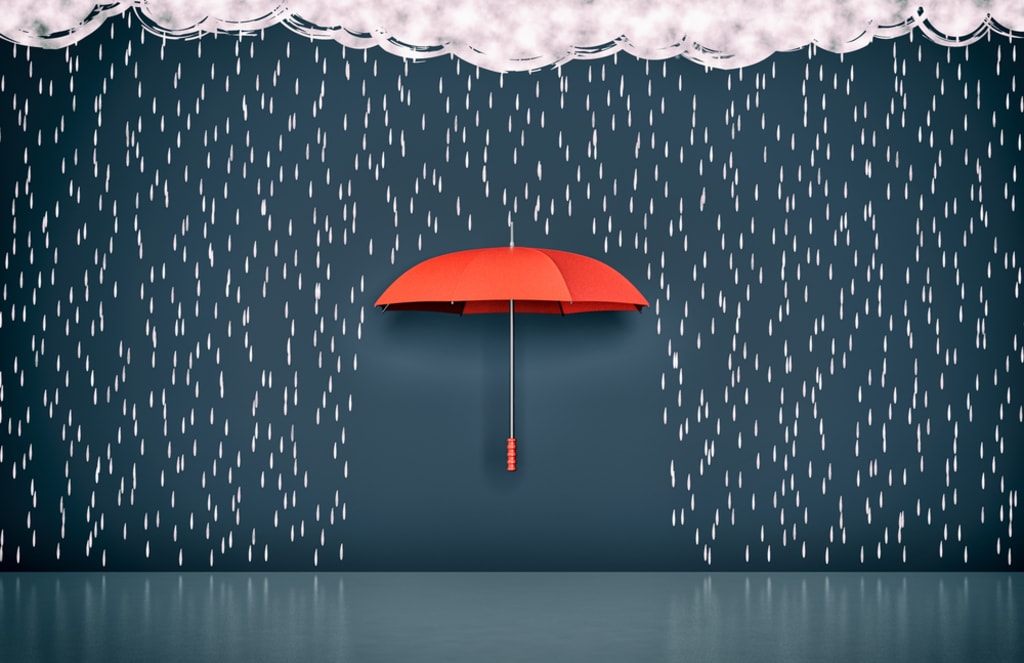 Artist:lucadp/licensed by Shutterstock
Nannie June was the queen of wise grandmothers. Whenever I felt blue, she would cradle me in her arms and whisper, "Remember Suzy, there is always something good within the bad."
My "reinvent yourself" consulting business is a fine example of that statement.
Each morning I wake up with a renewed sense of purpose. The twinkle in my eyes belongs to the pure bliss I experience helping others locate and groove their Chapter Two. I cannot wait to get to my desk and engage with those prebooked on Skype, Zoom, Google meet or any other comparable service. Clients regularly tell me they hear the joy in my voice. No wonder. Never has work provided me with this amount of fulfillment.
I am particularly good at this for two reasons:
1. In that former work-life, I helped individuals reevaluate and restructure activities, revenue plans and the resulting impact on their happiness
2. most recently, I did it for myself.
It felt like a magic wand waving overhead the day I chose to advance from a high-level position in a blue-chip corporation to a sole entrepreneur. I gave myself a gift, a perfect solution for my next chapter. It echoed the kind of work I did for clients over numerous years. Today I offer those beautifully wrapped presents to almost anyone. The very cool part of this: no more heartless corporate monster telling me to work only with the economic 10%. If someone or anyone can benefit from my services, I will find a way to work with them.
An acquaintance recently said to me, "Why would you spend time doing a few hours consulting work at a reduced rate? You can nab a big company and sew up a huge chunk of your billable hours?"
You know, I answered her with pure relief. "Been there, done that, got the t-shirt, and now I want to be available as needed. Wallet size is not the deciding factor."
Let's start with some context
A few years ago, for many reasons, I cut the chains that bound me to a career in a sector of the economy where they pretended clients were the priority. It didn't take much to see the fallacy of that statement when one looked behind the velvet curtains. The actual corporate mantra was "talk the talk but don't walk the walk."
While I was excellent at my work, I knew two things:
1. The corporate culture was irreparable and hopelessly messed up on far too many levels
2. I knew I could do much better on my own.
In particular, I wanted to use my unique skills to assist the vast part of humanity ignored by that greedy scrooge-worshiping industry.

My market
We know the underserved group in the population has always been huge. Then add a global pandemic. So many people are looking for work. Others are miserable, no matter the level of their job. Add in the many not knowing where to turn, enduring passionless workdays, feeling decay seep in over weeks and years. Some have inklings of other interests they'd like to develop but no idea where to begin. Then there are small and medium-size businesses stuck in muddy ruts with the revenues to prove it. Don't get me started on not-for-profits needing refits.
From writers, teachers, service providers, manual laborers, nurses, hair stylists, dentists, actors, fitness trainers, doctors, construction companies, landlords, food banks, day spas, health foundations, bodegas in the 'hood, mom and pop restaurants…you name it. My skills and services can adapt to all walks of life.
Devising innovative solutions for people is my jam.
Of course, there are excellent resources already out there: accountants, marketing specialists, business brokers, career counsellors, head hunters, placement agencies, etc.
Full stop. I am none of the above.
Why my product is unique
Simply put, my service is listening to the problem or challenge facing the individual and then coaching/guiding the person to find out-of-the-box solutions.
My end game enables clients to make a gradual or full-blown leap to running their own show. However, if someone is already self-employed, I assist them to up their game based on what taps into their unique abilities.
There is icing on my cake. I have designed my services to be purchased in small hourly chunks at reasonable and affordable rates. I made up my mind to create a service that is accessible to all. No longer was my market limited by the callousness of my former colleagues.
Where are my customers? Anywhere in the world when our discussions can be conducted online and in English. A client might live next door or be an internet acquaintance in another country. An individual, an organization, a corporation. Any and all.
I love a good burger, don't you? Plant-based or meat, up to you. So how about thinking of my consultancy in terms of a juicy-savory-patty inside a pillowy bun? The burger's condiments and toppings represent my solutions for someone. Cheese? Pickles? Garlic Mayo? Ketchup? Lettuce? Mushrooms? Bacon? Uh-huh, you are correct, the list is pretty extensive, and the choice about which offered additions make up THE BEST burger is, yup, there for the client's choosing.
How it all works
To make my offering accessible, I offer a complimentary intake discussion and then tailor a proposal for my resulting service based on the new client's needs, including affordability. One of my popular packages is (Ha, another food analogy) the introductory $99.00 blue plate special. In this bundle, a client receives three hours of my time broken up into whatever size chunks a customer desires. A report summarizing our interactions, possible future actions and practical next steps are included. Often the intro package fully satisfies a new client's needs. Other times I work with them for prearranged, customized follow-up.
My plans include a newsletter where some services are built into the subscription fee. My marketing indirectly involves some of my current work on Vocal and Medium. Activity on Twitter and Instagram is almost ready for the press-go button. A Slack group is in the planning stages.
I welcome all inquiries.
Time for an example
Suppose my new client is a writer. Yes…a writer! Let's say she publishes on several online platforms with varying success. She does assorted freelance copywriting and has self-publishing works-in-progress. Her writing is excellent and not the topic of our engagement. She wants to find a few unique ways to raise her enjoyment factor and revenues without changing anything related to her existing writing quality or frequency.
Yet, she wants solutions RELATED to her story and essay crafting passion. The goal: make the entire picture bigger and better, adding more sources of variety and revenue.
Below I give three suggestions from a list of many, many more. Let's assume these particularly appeal to this client. However, they will not resonate with all writers (remember the burger analogy?).
Helping people chose something that speaks to them from a menu of many suggestions.
No one size fits all.
That is the key to what I do.
Three things from a more extensive menu
1.Create and host conferences and challenges.
You know, like Vocal does, but to be sure, on a smaller scale!. Yes, darn right, an individual can set up something on her own. The critical thing about contests is attracting sponsors to pay both the prize money and contest expenses. Hello, writer charging a fee to organize and run this thing.
Allow me, please, to illustrate one example ( only an example) for a writing contest sponsor. I assure you, the possible other sponsor options on this list are numerous.
How about a local and successful real estate agent? You happen to know her well since you both have kids on the community baseball team. She needs fresh content for her website and blog.
Get out a yummy bottle of wine. Pitch a proposal and budget to the agent while you both chill on your terrace. For her participation and financing, the agent gets publicity and the stories for her internet sites. You run the contest through your social media sites. The prizes are won based on the criteria set by you and the real estate agent.
Here is a quick reminder about how revenue is earned. The budget includes the writer's fee for running the whole shebang. Do a super job so future sponsors and contestants will line up down the street. Nicely done.
2.A writer's advisory board.
There is a path for assembling a writer's advisory board to brainstorm writing projects AND revenue generation. Hint: writers should not make up the bulk of your board's membership. I will save details on this one for a future discussion. Another clue to tease: ultimately, potential contest and event sponsors might sit on your board
3.Paid Subscriptions.
Offer paid subscriptions to Writer Networking Wine and Cheese receptions via zoom, google meet, or a host of other platforms. All events have sponsors ( see the example of a local real estate agent above in #1). If another writer refers a sponsor, they receive a referral fee. A writer co-hosting an event with you gets paid a stipend. Or pay yourself for the entire organizing services. Sponsors can be varied from food and beverage to anything else. It might be possible to reward participants when they send in a receipt as proof of purchase of the sponsors' product. Or do a draw. The possibilities here are wide open. Again, budgeting, proposals and marketing are similar to the comments in #1 above.
Next, I want to say, "When do we start?"
The reinvention guide's takeaways
The value of ultimate happiness attached to what one does for a living is priceless. Your choices for dealing are pretty much unlimited. Among the options are:
Do nothing.
Stay exactly where you are, even if each workday feels like a slog.
Drift from j-o-b to j-o-b.
Go where the head hunters send you.
Get some career counselling.
Check out other well-known resources.
Or...get yourself a reinvention guide.
Hello, pleased to meet you. Suzanne V Tanner.
You already have skills and ideas buried somewhere waiting to emerge. I will help you bring them to the surface and assist with my "how to" menu. When you further consider this entire process, the choices before you represent a "why not."
The crown on this entire offering is: I am having a blast. Another label: fun. There is so much pleasure involved in splashing this energy around. Remember blowing bubbles?
Copyright Suzanne V.Tanner, All rights reserved
You can also find @suzannevtanner on Medium, Twitter and Instagram