How Much Does It Cost to Hire an Architect?
Architects help you to understand and visualize your design before you actually build it.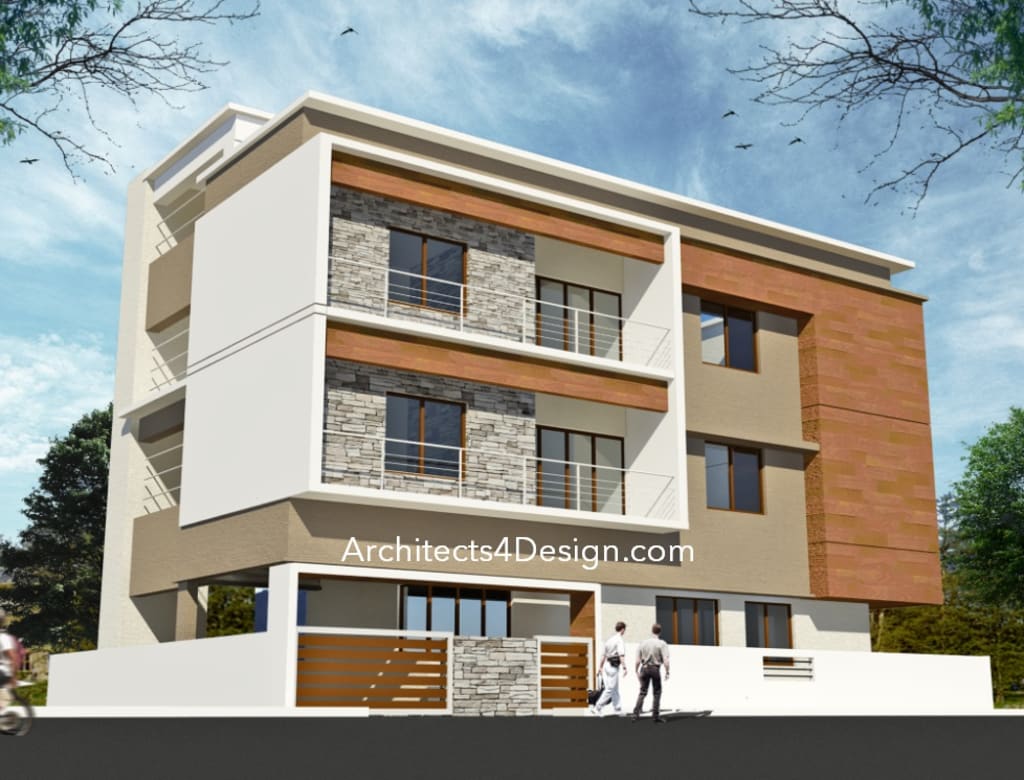 Architects help you to understand and visualize your design before you actually build it. This is the stage where you plan your project with an expert to get the best possible results. Architect helps you build a beautiful and eye-catching design and also estimate the costs associated with the project. However, due to the countless factors, the architectural price can vary project to project. You can also use a cost estimation tool available on A4D Design Firm to get an estimate of your project.
Let's dive into this guide to find out what are the fees and costs of an architect.
Cost of Architect:
Every construction project is unique in its own way and architect cost can also vary, depending on the nature and size of your project. What do you want your architect to do? What is his fee structure? These are some of the many factors that form up the cost of construction design.
Different architect professionals charge differently. Some may charge by the hour, some work on a square foot basis and some of them charge you by a percentage of the total project's cost.
Rates can also vary by location, however, a licensed architect's minimum fee will be $800 to $1000 to review, approve and get you done with other necessary documentation of a project.
According to HomeAdvisor Members, the typical cost of hiring an architect for your project is $5296, or it can be in between $2016 to $8576 depending on the project. On the other hand, many architectural companies also report that they charge 5% to 20% of the total cost of a project.
If you are going to build a 2700 square foot home that will cost $300,000, you should consider spending from $14,000 to $50,000 as an architectural fee. A few architect firms charge $120 to $240 on per hour basis.
Architect fee can vary due to a number of factors:
What is the architect fee structure? Does he charge by the square foot, per hour, or he prefers to work on a percentage?
What kind of services your architect offers you? Project administration, construction documents, full plans etc.
What is the nature of your project? Is it a complex project or is it a large project?
What is your location? Your cost of living also contributes to an architectural fee and an important factor to dictate the final fees.
What kind of architect you are going to choose? Will it be a seasoned pro or an aspiring architect?
Advantages of Using Architects:
There are a number of benefits of having an architect by your side. Beside a contractor, an architect helps you to see potential solutions for your project. These solutions can be represented by building models, 3D drawings, and generated through computer software and programs. A vivid and high-quality representation enables you to make a better decision by choosing the most appropriate design for your building. Constructing a home is a costly process and any errors in the design can take you to the long way. Here are a few benefits explained to hiring an architect for your construction design.
1. Clear understanding of your needs:
Because the architects are professionals having years of experience in architect design, they have a great understanding of your needs and can transform your vision into an architectural design that complies with building codes.
2. Right materials and finishes
They help you get the right materials and finishes for your project. Having knowledge of a wide range of materials, they can recommend materials according to your budget, proportions and functionality needs.
3. Negotiation with your contractor:
Your architect can manage the difficult situations of contract negotiations on your behalf and can ensure the overall accuracy of design implementation in the entire process of construction.