How long do awnings last?
An awning is a great option to enhance your outside area.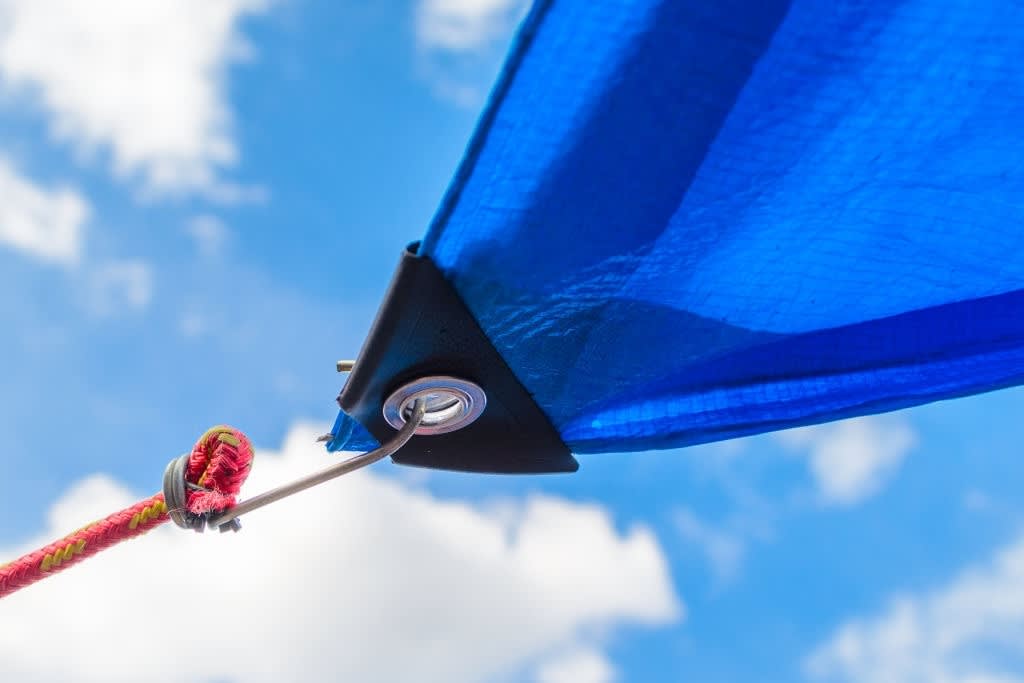 An awning is a great option to enhance your outside area. Whether for commercial or domestic purposes, an awning can offer great protection from harsh weather conditions such as the sun's harmful UV rays and storms. Investing in some awnings can be expensive, which is why it is important to make sure that the company that installs them makes sure that they're there to last. Different fabrics of awnings often have different life expectancies, for example, the vinyl fabric may be more durable than acrylic. Not only is an awning an extremely useful item to have, but an awning is also a greatly aesthetic piece to add to any home or shop front.
How long will the awning frame last?
As long as the frame is made out of aluminium or solid steel and it has been installed properly, there should be no reason for your awning to last any less than 10 years. If you get your awning installed by a reputable company, you should expect that they will give you a guarantee, to give you that extra bit of confidence in buying them. The main problem you may need to look out for is corrosion, which appears more often in wet and warm weather conditions. It's not a problem if your awning frame does corrode slightly, you can take a read of our blog on how to clean awnings to lengthen the life of your awning frame by preventing erosion of the metal. A simple trick to make sure that your frame lasts for as long as possible is to retract your awning during wet, winter months. Assuming that your awning is properly maintained, your awning frame should last you around 15 years.
How long will the awning fabric last?
You need to make sure that you use fabrics that will last for long periods of time. This means that organic fabrics simply will not last. Fabrics like acrylic or vinyl are best suited for awnings as they are strong and durable due to their rigid structure. Awning businesses like Mill Reef will suggest the best fabric for your requirements so that your awning will last for as long as possible. Fabrics made for awnings are suitable for outdoor use, meaning that they're resistant to water, meaning mould and mildew build-up is less likely. In addition to this, vinyl and acrylic will not fade easily in the sun, meaning the aesthetic will hold out for much longer. As long as you take care and clean your awning around twice per year, your awning fabric, just like your awning frame, should last for around 15 years.
What can I do to make my awnings last longer?
Use water and soap- There's no need to buy expensive cleaning products for your awnings, in fact, it's better not to as the chemicals can disturb the design or paint on the awnings. If your awning needs a deep clean and you don't think water and soap is doing the trick, you can buy shampoo specifically for cleaning your awnings.
Scrub the fabric - Use a soft-bristled brush- nothing too hard as it may disturb the paint and design on the awning. If there is any tough dirt to get out of the awning, let the soap do all the work by leaving it on for half an hour and then scrub again.
Let the fabric dry naturally - It's best to wait for a sunny day to air dry your awning so that when you retract to put it away it is completely dry. If you do this it means that rusting problems are avoided.
If you would like to find out more information on how to maintain your awnings, read our blog by clicking here.
What can we do to help?
Here at Mill Reef, we offer stylish awnings, bespoke to your outdoor space. Whether it's for domestic or commercial needs, we can find a suitable awning and design for you. Awnings can offer you protection from harsh weather conditions, for example, UV rays in the summer months and wet, cold weather in the wintertime. Our awnings can be fitted as retractable awnings or can be opened physically. We are a completely independent awnings supplier, meaning that we can be there throughout the entire process, integrating design, creation and installation. Here at Mill Reef, we will work with you to design your dream awning, that perfectly complements your home or business. All of our awnings are made in-house from start to finish, we don't rely on any external contractors. We supply and install awnings in and around the London area.
Thank you for reading our blog 'How long do awnings last?'. Get in touch with Mill Reef today to find out how we create, make and install awnings.
house
I am an SEO specialist and committed professional who has the ability to run remarkably successful digital marketing campaigns in the most competitive sectors, using a unique blend of technical and creative expertise.