How I Unexpectedly Became a Top Writer on Medium!
I thought it's difficult, but it isn't.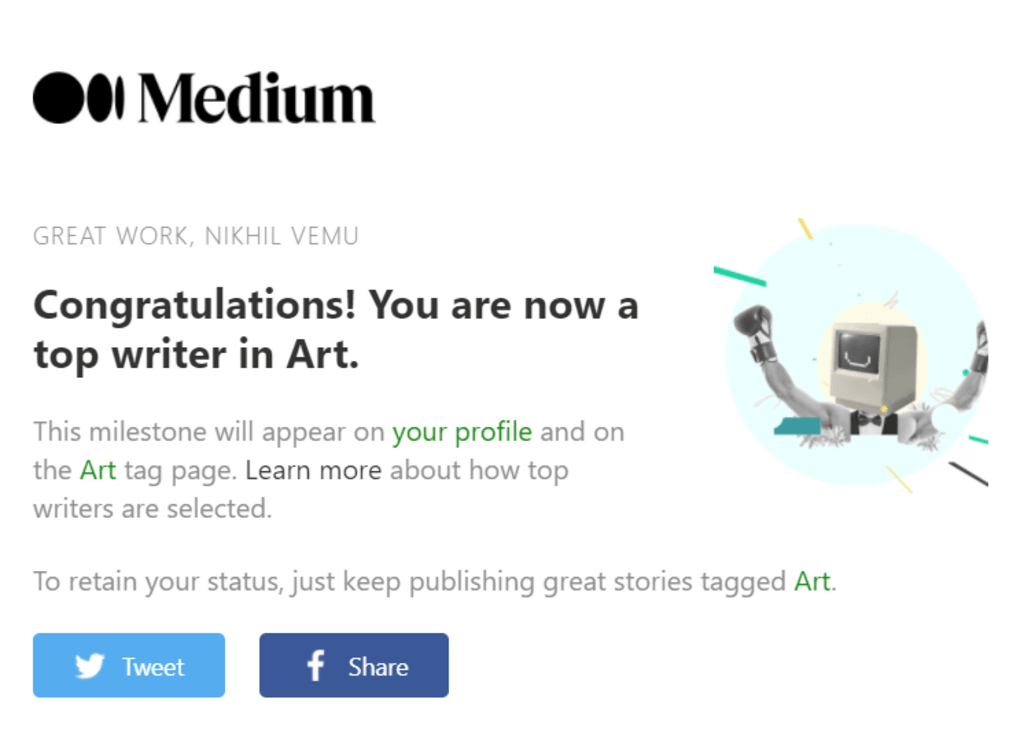 Previously, I thought becoming a top writer is insanely difficult, and I couldn't become one by just posting occasional stories and not being truly dedicated. That was only until I unexpectedly became one of them.
While I was attending my online classes this afternoon, I was caught by a mail by Medium. It's saying congrats. Why? What did I do? The next moment, my joy know no bounds. I became a top writer in Art!
Let's be frank. Medium is all about publishing a great story, boasting about its success in the next story. Like 'Here's How I Made/ I got $$$ from My Last story' in the next post. Let me also be a Roman in Rome :) At least it would help aspiring people.
Here's what I do regularly on Medium, and what it takes to become a top writer.
HOW TO BECOME A TOP WRITER?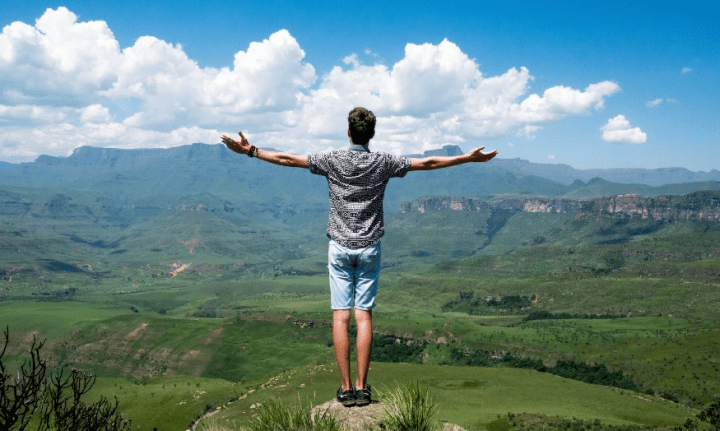 1. WRITE FROM THE READER'S VIEW:
Here are the stories that helped me reach the milestone.
When the title says 'The World's Dangerous Island', the first question the reader asks you is "Where is it located" and then "What's makes it dangerous?", and you answer them in your story one by one, taking your reader deeper into your story.
When you write as if you're the reader, you could easily hook and not let the real reader leave your story without completing it.
2. PUT PROPER TAGS AND STAY CONSISTENT:
I see stories that are really great but are tagged to unfamiliar or unworthy tags. Medium considers only 73 tags to make eligible for the top writer list.
If you really want to use the unincluded popular tags (like Language, Motivation), you can use. But include one of two of the 73 tags, so there's a chance for you to become a top writer.
You should be writing consistently in a particular tag to become a top writer in that niche. Consistent may define to two or three times a week.
3. USE CLICKBAITS, BUT IN A MODERATE LEVEL:
Clickbait isn't a crime, for without them, how would you be expect a doomscroller to stop by your article and click on it? The only thing is — Are you delivering your promise? If yes, you get the full rights.
Most often, clickbait writers don't keep up their promise. It feels like a dirty movie that got high hype by an amazing trailer. That's why those stories are viewed seriously by publishers, and are only published if they meet expectations.
4. IF IT'S INTERESTING, WRITE IT LONGER:
Higher reading time = Interesting topic + Longer article
Opportunities aren't often. Never make a mistake of writing shorter articles on interesting topics. If it's really interesting, and you feel people would read it no matter how long it is, then write it longer. But don't drag. Then, you'd get a great reading time.
5. SHARPEN THE SAW:

John, a woodcutter constantly envies Bill who works for the same company. John worked for the company for five years, but never got a raise. But Bill got raise just within two years. Despite working very hard, John wasn't able to make output as much as Bill is making. Leaving his ego behind, John thought to himself, "Let me go to Bill and see what he's doing. Maybe he knows something more than I do." Upon asking, Bill replied, "After cutting a tree, I spend two minutes sharpening my axe. When was the last time you sharpened your axe?" John said, "Oh oh. Five years ago."
— An excerpt from 'You Can Win' by Shiv Khera. Subtly modified by the author.

Start writing a new article only when you really feel like. You're not being forced to write, and you need not give an explanation to anybody for not writing. To write quality articles, firstly your mind needs to be at peace. So, give first priority to rejuvenation and refreshment, and next to Medium.
A work is as interesting as its author's life is.
To write well, you need to read well. Read great success stories and tips of top writers. Get inspired. Apply them in your next post. You'll find the quality difference.
Without peace, we cannot be creative.

— Kamlesh Patel
6. QUALITY MATTERS:
Scribble a dirty draft, and scrutinise it to your best. Unless you feel it's the best version of your story, don't publish it. Edit. Edit. Edit. It takes time, but it's worth it.
Here are three ways to create a quality articles:
1. Cut off extra fat: If you feel two sentences explain the same thing, and make no difference, remove the other one. Every sentence in your article should take the reader further into it, but not make him linger at the same point. Moreover, don't explain your topic too much. Readers are intelligent enough to understand.
2. Use simple words:
"One day I will find the right words, and they will be simple."

― Jack Kerouac, The Dharma Bums
The most inspiring quotes and speeches contain the simplest words. Your article isn't written to teach your reader vocabulary, but to inspire or convey interesting information. Simple words are simpler to understand and would be appreciated by every reader.
3. Don't put all your knowledge into one article: I used to make this mistake in my first articles. Too much information in one piece might be a pride for you, but would be boring for the reader. Store your ideas for your next articles, instead of wasting them now.
7. DON'T COMPARE. WAIT FOR YOUR TURN:
In the early stages, writing on Medium is fun. Slowly, it becomes competent. Comparison comes into picture. We get hooked to stats, and it ceases our creativity. It actually does more bad then good. But, how could you use it to your benefit?
Just feel you're great, and other writers greater. Read their posts, and know their writing style. Note down the points that engaged you. Apply it in your next posts. And then it's your turn in becoming a top writer!
8. WRITE FOR SMALLER PUBLICATIONS OCCASIONALLY:
Smaller pubs have loyal audience, they publish faster, they promote you more, and you'd have your piece on their front page longer. Your post would be viewed by many new people who haven't known you before.
Most importantly, it would keep you down to earth.
9. MAINTAIN AN IDEA BOOK:
This is extremely important. I maintain an idea book to jot down every little article idea that pops up in my mind. I repent not having this in my early days of Medium. Ideas are like occasional jewels your mind gives you. Don't let them slip.
Once you forget an idea, there's a 90% chance you can't remember it again.
MORE QUICK TACTICS:
10. SEO SETTINGS ARE IMPORTANT:
Most often, we just write a story and hit publish. SEO settings aren't bothered about. But it's very crucial for your post in spreading it wider. Your post might be clickable by Medium audience, but it may not be appealing to people who Googled for it.
Note: It's recommended you set your SEO settings before publishing the post. If you do it after publishing, it takes time for Google to alter your snippet.
For Example: The title of this story on Medium is 'How I Unexpectedly Became a Top Writer on Medium!'. But how does it appear on Google? 'How to Become a Top Writer on Medium | by Nikhil Vemu | Medium'. I set it that way in SEO settings because that's what majority of Googlers search for.
11. ADD ALT-TEXT FOR YOUR PICTURES:
This is actually for a different purpose, but it also largely facilitates your SEO optimisation, as the search engine could use your alt-text in better ranking your article.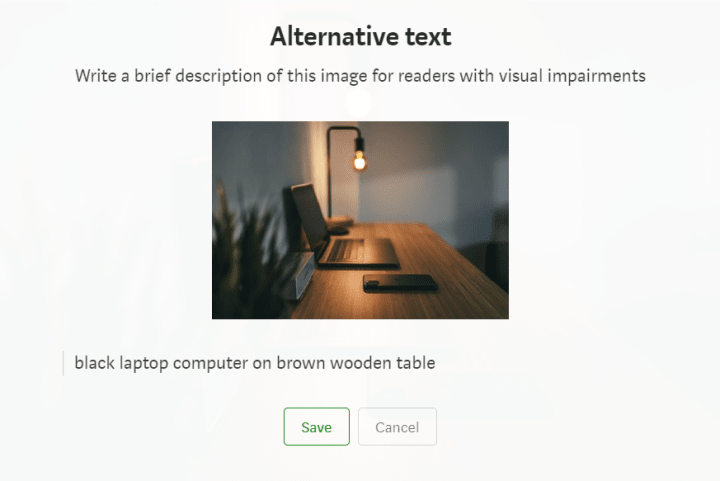 WHY DOES A TOP WRITER STATUS MATTER?
1. YOU GET ATTENTION:
People who land up in your profile, when they see your tag, they don't leave without reading at least one of your posts. Also, there are more chances they'll follow you.
Your responses, claps, private notes are more valued.
2. EDITORS THINK TWICE BEFORE REJECTING YOU:
You have lesser rejections by publications because editors don't want to lose the works of a top writer.
3. YOU GET MOTIVATED TO WRITE MORE:
What does gratify you more than a little compliment or a reward for your hard work? With a top writer status, you feel recognised for all the work you've been putting in, and you'll find it less difficult and more enthusiastic in writing your next masterpieces.
FINAL THOUGHTS:
I'm really thankful to Medium for recognising me as a top writer. When I shared this news to my friends and acquaintances in WhatsApp and LinkedIn, their opinion on me, as a writer, totally changed. My self-esteem quadrupled.
Moreover, becoming a Top writer isn't as difficult as I thought it was. Just writing quality pieces frequently, and improving yourselves constantly gives you that. I would say a top writer status is like a carrot before an already moving donkey, to make it move faster.
As always, it isn't evitable: One needs to improve himself constantly. Again, it's easy to become a top writer. You can do it too. And it's upto you how you retain it.
This story was originally published on Medium in Illumination.
----------------------------------------------------------------------------------------
If you've liked what you've read, please check out the rest of my work on Vocal, and share them with your friends on Social Media.
 You could also find me on Medium  
If you really enjoyed reading my article, please consider rewarding my writing with a small tip. It would be greatly appreciated. Thank you!