How I Started Upcycling
Cutting out fast fashion + sewing in something new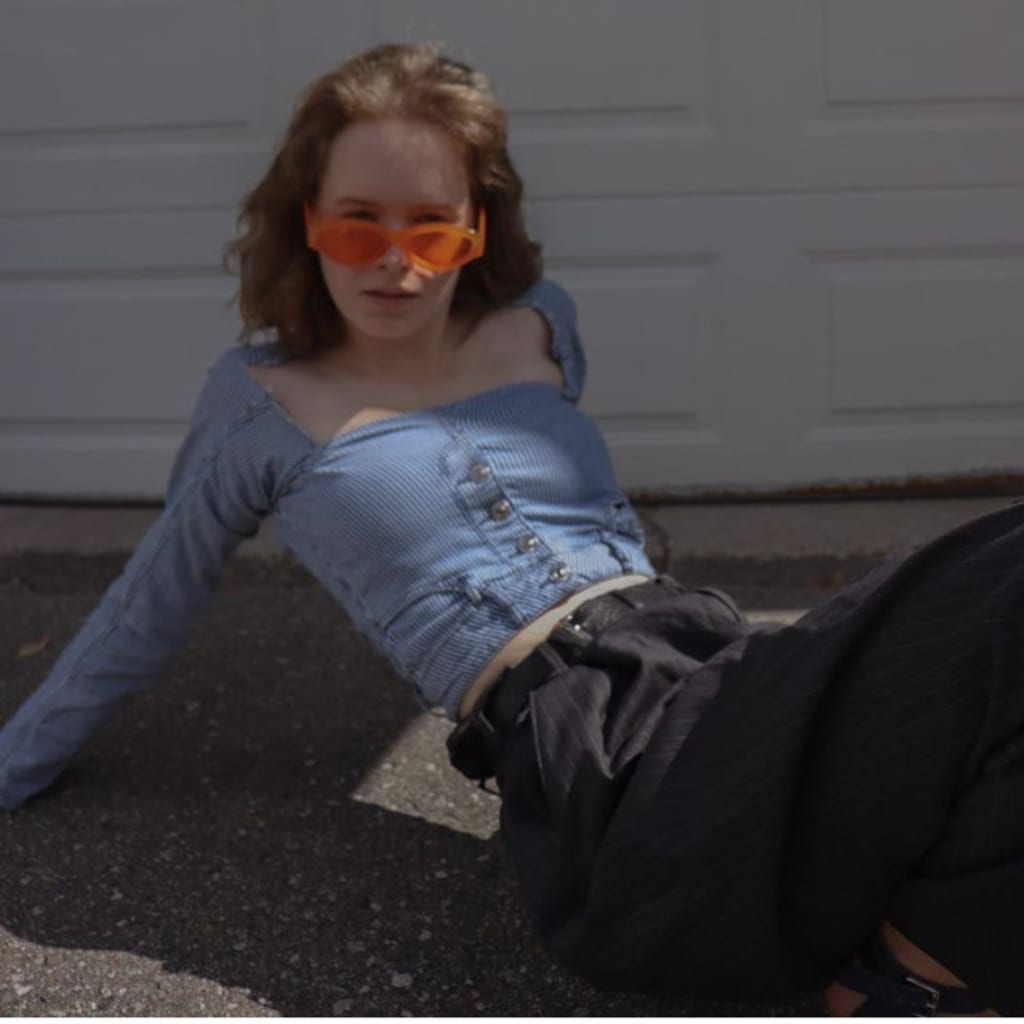 Shirt made out of an old pair of jeans + pants are old suit pants
If you've ever thought of taking a pair of scissors to an old piece of clothing, you should do it.
It all started with an old pair of jeans that didn't fit well anymore and a dream. (And a pair of scissors, needle and thread). The plan was just to cut a simple hole in the pants and pray that the pant legs would work as sleeves. I may have over cut it, I accidentally detached the sleeve part, but I put it back together, so I think it's safe to say it turned out pretty good. Especially considering it was my first upcycling project.
At this point in my "fashion designing" career I didn't have a sewing machine. (SEW) Everything had to be hand stitched, and that has created a kind of 'rough around the edges look', but it's one that works well with the shirt. Now that I do have a sewing machine though I have been able to work on some bigger and better projects. Like a 70s inspired bell sleeve top I made out of an old dance costume and a semi-historically accurate regency era dress.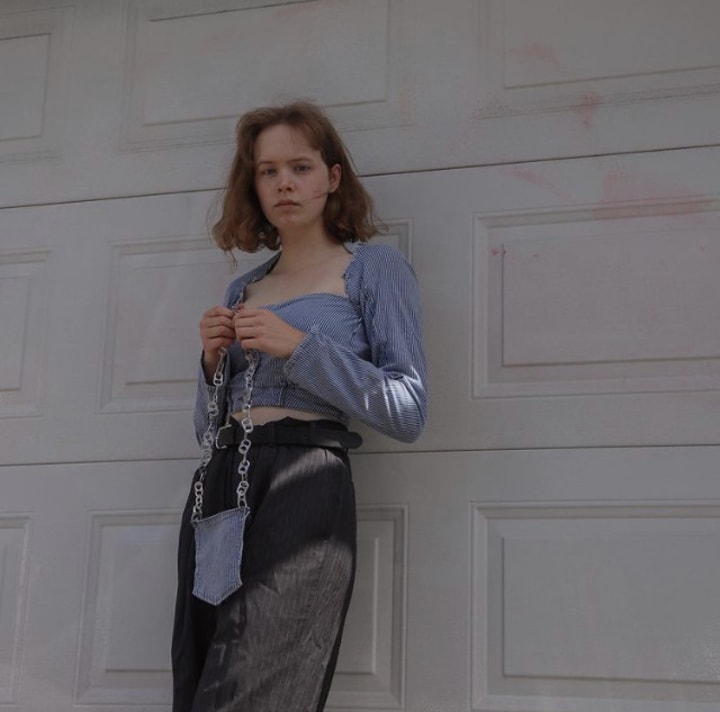 The success of my first ever upcycling project inflamed my love of fashion. I had always had an interest in fashion, when I was younger my dream job was a fashion designer. But over time I fell out of love with that passion and into love with other ones. Until now.
After seeing my creation a friend mentioned I should consider applying to a fashion school. I was surprised to say the least that they thought my transformed pair of jeans were good enough to even consider a fashion school. So this year when I was applying I thought 'why not?' and submitted a portfolio to a near by school with a great fashion program. In the end I got waitlisted and decided to go for a different program at a different school. And even though I didn't get straight up accepted, I also didn't get straight up rejected (unlike my film portfolio), and for that I am proud of myself.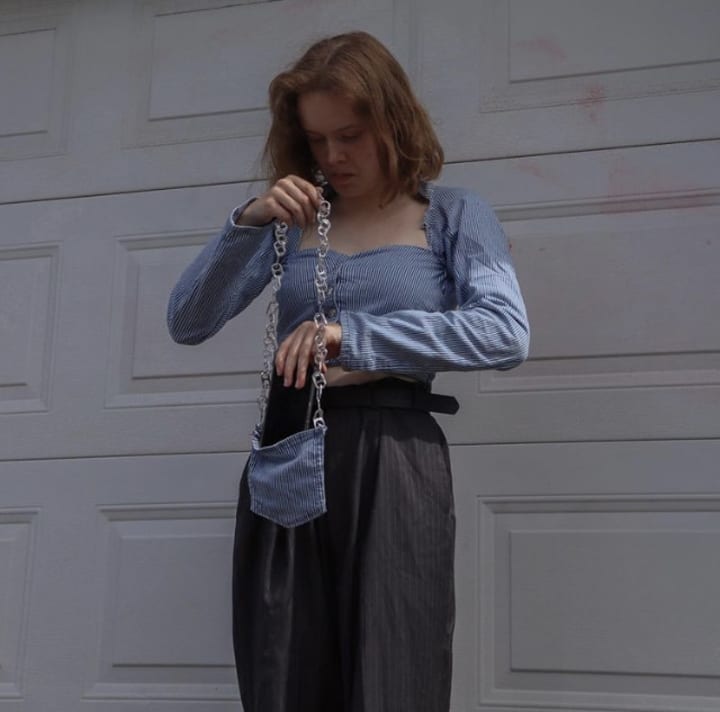 So why upcycle the jeans and not just throw them out?
Over the past few years I've become more conscious about what I wear and where it's coming from. I've always loved the environment (after my dream of becoming a fashion designer I fell in love with the idea of becoming an environmentalist. I'm not sure why. And I'm not sure who was going to tell that kid that to become an environmentalist you have to take science classes for the rest of your school career, but I digress). So when information about fast fashion and what it did to the planet started popping up around me, I decided to make a change and cut out fast fashion.
Every now and then I do have what you could call a "stereotypical teenage girl moment" and get an intense desire to buy an unnecessarily large amount of clothes. Especially when the media is pumping out loads of micro seasons and promting dropping everything you own for newer trends. Which is when I'll try to turn to second hand shopping or buying from a sustainable store.
For the most part, though, I am very content with the closet I've built for myself. Literally, when I'm starting to sew my own clothes. Upcycling, even when something doesn't turn out 100% how I thought it would, still comes with an immense amount of pride. The best feeling! When I know I've done a small part of something to help out the environment. When I get to wear something unique that no one else has. And when I get to wear something I made with my own bare hands, a needle, some thread, and a pair of scissors.