How I'm learning to be more romantic with the French language.
Le voyage d'homme anglais.
Salut! Je m'appelle Joe et j'ai dix-neuf ans. J'habite et viens en Angleterre. J'étudie acteur d'musicalité à l'université.
Hi! My name is Joe and I am nineteen years old. I live and come from England. I am studying actor-musicianship at University.
Well, drama school (école d'art dramatique), to be exact. Aside from having a rough split in the summer, I recalled you should have a separate hobby aside from the intensive training to keep your mind off of things. So instead of taking up knitting like a normal person, I wanted to learn a new language.
I already had a bit of knowledge of French from before GCSE so I took the plunge in committing in learning it fully. Thus far, it is going well.
Duolingo & Busuu
I started with the usual Duolingo, with it's scary owl (la chouette), but I had failed to keep it up. This time, alongside it, I signed up to Busuu and evidently struck gold.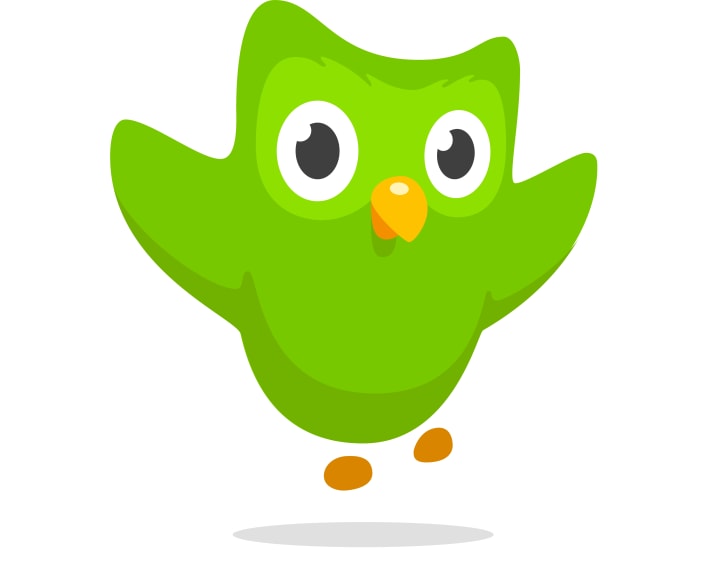 On the topic of gold, the first french film that I understood with subtitles was « 10 jours en d'or » (10 days in gold). The film follows a stubborn bachelor when he is left with a one-night stand's child (stay with me, here) and his heartwarming journey along the way to find the boy's new carer.
Here is the trailer - it is in French, though!
It was a rather great and rewarding moment when I understood a fair portion of the film. Although, I don't yet have enough grasp on French culture to judge whether it is a quality film, but I enjoyed it. At this moment I knew I was making progress after a few months of learning.
Daily Practise
To this day, I try to sit-down and work on both apps daily, using Duolingo mostly for backing up my vocabulary and Busuu for grammar, concepts and the rest. I don't know why I ever thought there was no way of learning online (there's no "easy way" per say, but structure definitely helps) because there is a mountain of educational videos and tools for which you can fill in your knowledge. You have just got to find and cross-reference them and keep motivated for consistency.
Pour la musique !
I have started to listen to French music (la musique française) too, which helps with pronunciation and rhythm, as well as listening - which is not my forte. Being an actor-muso, music seems a great way into the language and culture, and it helps me enjoy it a lot more and merde are they romantic.
Goals
One of my main drives for learning is the attraction of being able to communicate with a whole host of interesting people, a new culture and train my brain in a way it never has before. I have a goal of arriving in France or Quebec and being bale to communicate with respect and fluency -- how appealing does that sound? Did you know that having a bilingual brain potentially provides some protection from dementia, too? Aside from this, it could be useful to be able to flirt, whilst developing my knowledge of food, romanticisms and the rest, in the most loved-up language there is: français !
Flirtations
Before I revisited French, I would jokingly spout non-sensical flirtations like « oui, oui, mon petit croissant ! » I have now somewhat matured my repertoire to more the likes of « vous êtes trés jolie, ma petite fleur » which flatteringly translates to "you are very pretty, my little flower".
« Vous avez de beaux yeux » could also be used on someone with lovely eyes, if you so wish. Alas, I am yet to use these in person but I think you could see how it could go down rather well, considering the context. ;)
In truth, I don't know what it is about the French language which draws me to want to be romantic within it, but I am enjoying the journey so far. So if you want to follow this journey with me, I might continue this as a blog here or elsewhere (ici ou là-bas). Even better, If you wanted to join in on this language learning process alongside me, I'd be happy to be in contact.
Whatever the case...
Ce ma voyage d'homme anglais, au revoir et à bientôt !
- J.
References:
https://logos-download.com/10772-duolingo-logo-download.html
https://www.youtube.com/watch?v=BCWNmjQkeSg
https://www.alzheimers.org.uk/news/2018-05-15/bilingual-brains-are-more-resilient-dementia-cause-alzheimers-disease