There are 20 Spanish speaking countries and 41 million Spanish speakers in the United States. One can easily see how this might compel one to learn Spanish. It is very useful in vocational settings, and you can even flex your Spanish skills at a local Mexican restaurant!
So how can you learn Spanish? Anyone can learn anything. It is only a matter of time. If you can dedicate one hour a day to learning Spanish then you will learn Spanish in 3 months just like I did. This does not have to include brain-boggling study sessions. You can listen to music, watch movies, or even get a pen pal!
Here are some of the resources that I found most useful:
Duolingo
Believe it or not, I learned most of my vocabulary on Duolingo. This popular app for language learning is free and might even blow up your phone in the middle of the night to remind you to practice. I have heard some people it does not work for them, but none of the people who say that have earned one of these bad boys like I did by completing the course:
It may seem rudimentary at first, but this will the be the foundation of your vocabulary. So put in those 15-30 minutes a day on that Duolingo and watch the magic happen. ¿Porqué no? Es gratis.
SpanishDict
This Spanish Dictionary app is where you will learn all the conjugations for your verbs. There are also "words of the day" and all the other vocabulary you need. You may need to learn what the different types of verbs mean to understand the tenses. I learned the basics in the "Spanish for Dummies" included in this link. The rest of my verbs I looked up on this app. Spanish Dictionary also functions as a decent translator and works for Spanish speakers trying to learn English as well. This app is absolutely essential.
Reverso
One problem with Google Translate and other translators is that they translate things word for word and don't take things into context. Reverse translate finds uses of what you are trying to say, but put into a certain context. The best way to ensure the quality of what you are trying to say is to use reverse translation. Nearly all of my Spanish teachers have recommended this process. This will have you speaking like a native in no time.
Netflix
Look up "Spanish Language Movies" or "Spanish Language TV" to practice your listening skills. ALWAYS PUT THE SUBTITLES IN SPANISH! This way you can annoy your family when all their shows come up with Spanish subtitles on them, and so that you see how the words are spelled with how they are pronounced. One problem with Spanish shows and movies on Netflix is that they revolve around narco-culture and you probably don't need to learn how to talk like a drug lord. So look around for what else is out there and if all else fails then you'll be talking like a drug lord in no time!
Azar
Azar is kind of like Omegle but less raunchy. If you don't have people to practice with then you sift through people from around the world until you find someone to practice with. Some of the people will be rude or inappropriate but I know countless people who have learned another language on Azar. I used to spend hours on it.
Conclusion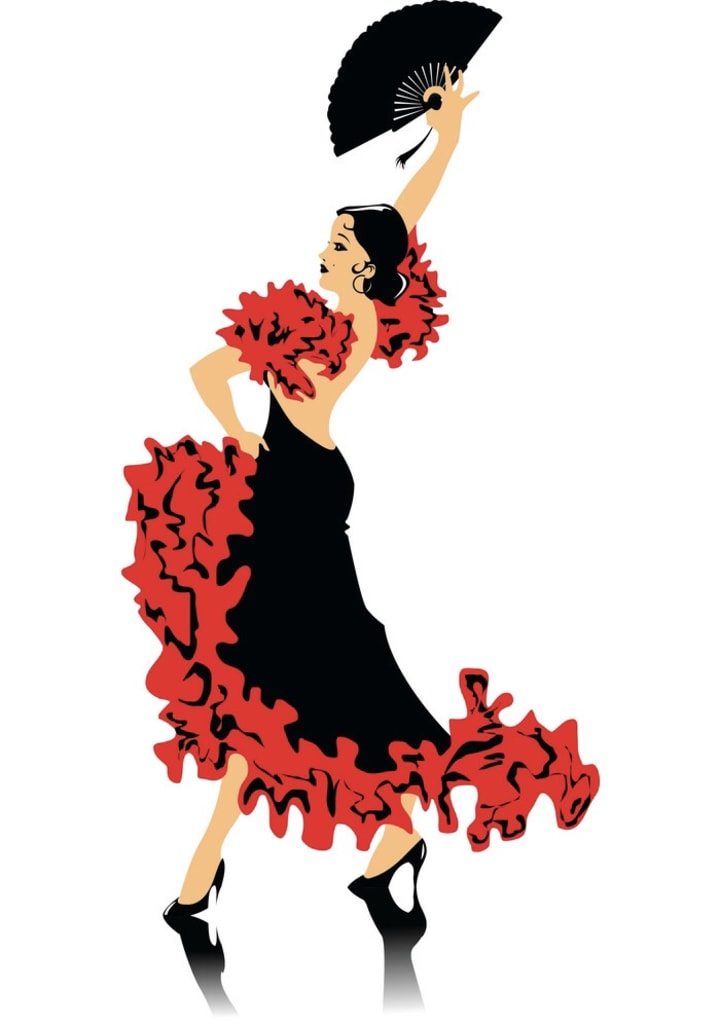 You don't have to have an iPhone to learn Spanish like I did. I'm just an iPhone snob so I included iPhone links. These apps are also available on the Google Store.
With dedication you can learn in three months, no problem. All it takes is to pretend you don't know English anymore and to learn like a child. You are never too old to learn. It just takes time. This process works for learning English too if you only speak Spanish.
If you found this helpful feel free to donate to me. Also, stay posted because I will be writing an article about how schools have been teaching language and music the wrong way for centuries!
Reader insights
Be the first to share your insights about this piece.
Add your insights