Have the Room Your Favourite Youtuber Has
How to have a bedroom like the aesthetic youtubers you watch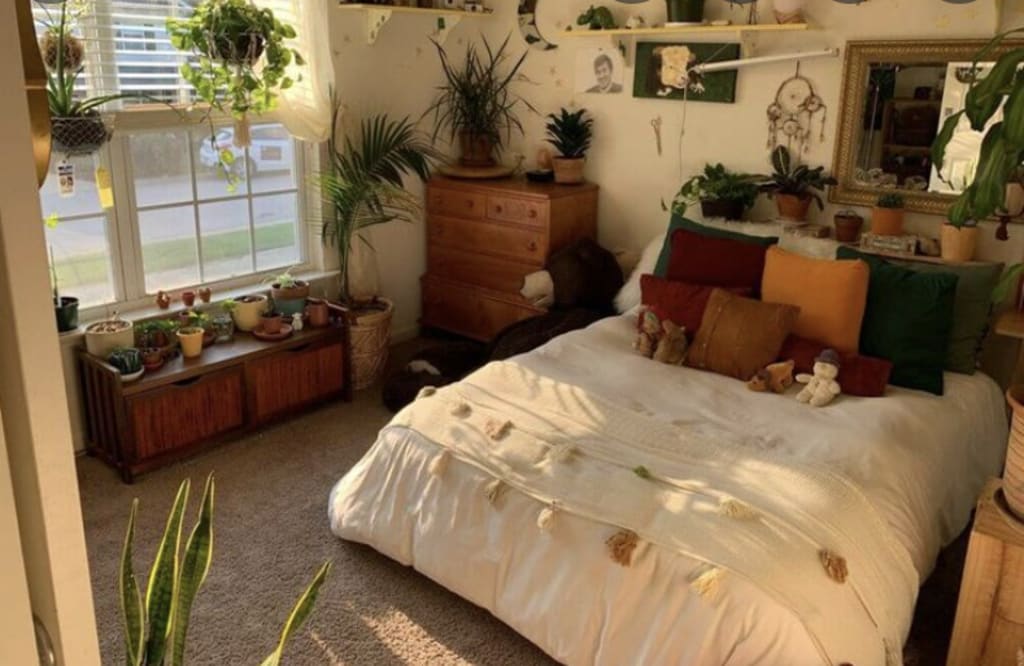 Recently I've been binging youtubers who do things like room and clothing hauls and I can't help but think "Why am I not like that? Why is my life not like theirs?" After all this binging I found a way to live a slightly similar life to the youtubers I watch.
Well, starting off it's important to remember that what they present to their audience is edited and only a short portion of what their everyday life is like, but there is a way to live in a similar enviroment.
I don't know much about clothing, but I do have an idea of what to do with a room, it's important to pick what sort of aesthetic you want your room to be. Different aesthetics include soft-girl (which seems to be very popular), cottagecore, light or dark academia, and grunge. Those obviously aren't all the aesthetics but those are some recognisable ones.
After picking an aesthetic you are comfortable with, your going to have to spend money. To make your room aesthetic it might become expensive so you should be at a place in your life where you're prepared to spend a large sum of money.
Finding objects and furniture that fit into the aesthetic is important but what is neccessary to a room, specifically a bedroom, is a bed. To make your bed aesthetic all you need to do is find appropriate bedding. Other things that aesthetic youtubers tend to have include a dresser, a wooden desk and chair that fits, a rug, a mirror, a poster or some form of wall decor, decorative pillows, fairy/LED lights, and an optional object is a plant or even 20 plants.
Places these youtubers seem to go to for finding all these things are Walmart, Target, Amazon, Etsy, and Ikea. Of course you don't need to go to these places but these seem to be pretty popular amongst the community. You can also opt to build your own furniture which will take more work but in doing so you can build it to fit your aesthetic. You could also go to a vintage or thrift store to find some older furniture or decorations. Another option could be online stores like Facebook Marketplace or Ebay. There is also the option of looking around areas that are occupied by college students since there will likely be a lot of furniture tenants will be giving away before they move out.
After doing a lot of research by watching these youtubers I have discovered that the most important thing to have in your room is...iced coffee! They all seem to have iced coffee when doing things like work, filming, or editing so maybe that is also the key to finding the motivation to work as hard as they do to make their room clean, organized and aestheticly pleasing all the time.
At the end of the day, you should do whatever makes you happy, but if having a room similar to your favourite youtuber would make you happy then you should watch their videos to find out where they go and what they do to get their room the way they want it to. These youtubers do a great job of explaining how to have a room like theirs so you should be able to find almost everything you need from them. This is just a very basic guideline to living in a youtubers room.
In order to keep their room the way they do a lot of work is involved not only in setting up the room but also working to have the funds these established youtubers have to be able to have their room set up in an aesthetic manner.