Guide to Online Reputation Management and SEO in Norfolk, VA
SEO in Norfolk, VA is often overlooked and misunderstood. Read on to get my definitive guide on SEO in Norfolk, VA.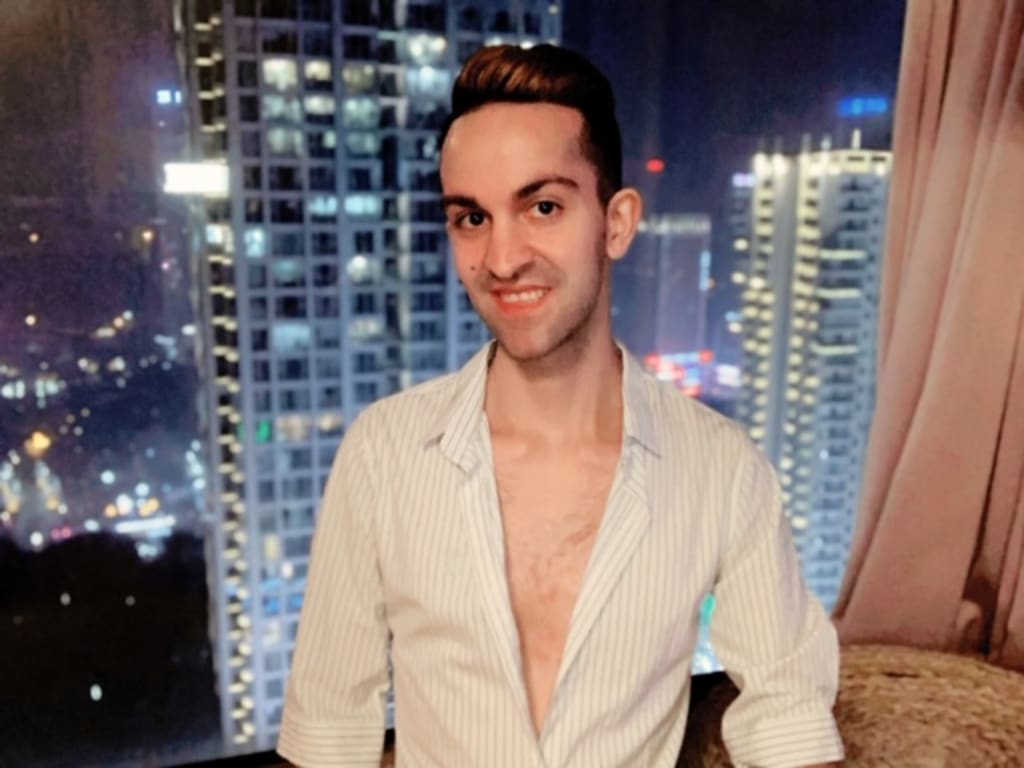 I mean, come on! There's really not much competition here. The person looking to purchase your service is probably eating a pizza 1 mile away.
Pizza man may not be your ideal customer, but if you begin capturing hundreds of local searches a day by harnessing the power of Norfolk SEO, I guarantee you'll find a few great customers in there somewhere.
I wasn't always good at SEO. It took me working with at least a hundred clients at my digital marketing agency to really know what I was doing.
The reason why I am good at SEO now is because I have hundreds, if not thousands of executions under my belt.
This article will teach you exactly how to take advantage of search engines to get more organic traffic for your business and increase your search authority.
1. Purchase a Unique Domain
Norfolk domains are not competitive. That means you can probably snag a catchy domain with major keywords in it. My favorite domain registrar is GoDaddy for no particular reason other than I like the way the dashboard looks. It doesn't confuse me and the customer service is pretty great.
I didn't put a referral code in that hyperlink either because I'm not in the business of making $6.47 from someone named Mark on Main St. who's reading this article while eating a bagel.
Just buy your Norfolk domain at GoDaddy because I recommended it.
If you prefer to go with a website builder like Wix or Squarespace, you'll likely have your domain registered through Tucows or Network Solutions.
Now keep reading and get learnt.
2. Use the Word "Norfolk" in Everything
I know this sounds like common sense, but many people fail to use the word "Norfolk" in their local SEO strategy.
Norfolk apartments, Norfolk restaurants, Norfolk SEO! – All things Norfolk rank well.
The trick here is to find one keyword and keep hammering it. If you're in the apartment rental industry, you'll want to use all the Norfolk-related apartment keywords in multiple pieces of content.
Think of all the possible combinations people could be searching for, and even better do some keyword and content research.
I love to use Neil Patel's free keyword tool, Ubersuggest, though it does lack some functionality.
What you should be trying to find with this tool is the potential search volume for each keyword, but I wouldn't go too heavy on the research.
In Norfolk, you don't have to do as much keyword research because it doesn't take as many resources to rank for a single keyword.
Keyword research is intended to find high demand, generally low-competition keywords.
But most websites in Norfolk have a domain authority of less than 20 and little competition.
Because of that, you can simply try to rank for the Norfolk keywords you want to target without thinking about it too much. It's best to avoid paralysis when the marketplace is undersaturated. More action is better than less action.
Remember that while you're aiming to rank for these keywords, information is key. The more you try to help people, the better.
3. Compete for Long Tail Keywords
Again, I use the word "compete" lightly here. I'm not trying to poke fun at Norfolk, but there really isn't much competition for long-tail keywords.
Moz says people looking for long tail keywords are typically more qualified to purchase.
A long tail keyword is simply a keyword that is longer. Isn't that brilliant?
If you're a dog breeder, you can try to rank for "Dogs for Sale in Norfolk" before you try to rank for "Norfolk Dogs ".
Long tail keywords are less competitive and easier to rank for.
The strategy here is to rank for several long tail keywords, because it can actually result in more search traffic than a single keyword.
If Norfolk Dogs has a monthly search volume of 600, then you would only need to find three related long-tail keywords each with a search volume of 200 to get the same traffic.
When you start thinking about targeting several different keywords instead of just one, you start finding new ranking opportunities. You begin making little changes that feel good, boosting your search rankings step-by-step.
4. Keep Publishing. Daily. No, multiple times a day.
There have been days where I've recorded ten videos in one sitting. That's how I created so many online courses, which sell passively while I sleep. My courses bring in about $1,000,000 a month before taxes.
You may not be trying to sell courses passively on the internet, but if you want to rank for something and you want your content to generate momentum, you need to be aggressive about publishing it.
You need to create, create, create!
Publish content daily – publish content multiple times a day.
The Conclusion
Local SEO certainly isn't rocket science.
It takes hundreds of executions and an understanding of what people are searching for.
Once you publish a large body of content, you'll inevitable begin to rank before you realize it.
As if it happened overnight, your traffic will increase and you'll begin making new connections and generating new business.
Need help with SEO in Norfolk? Send me a message at [email protected] or reach out through my contact form.