Get Paid to Search: Earn Passive Income Using These Search Engines
Almost everyone in the world has used a search engine and many of us use it every day. So why not use a search engine that will pay you?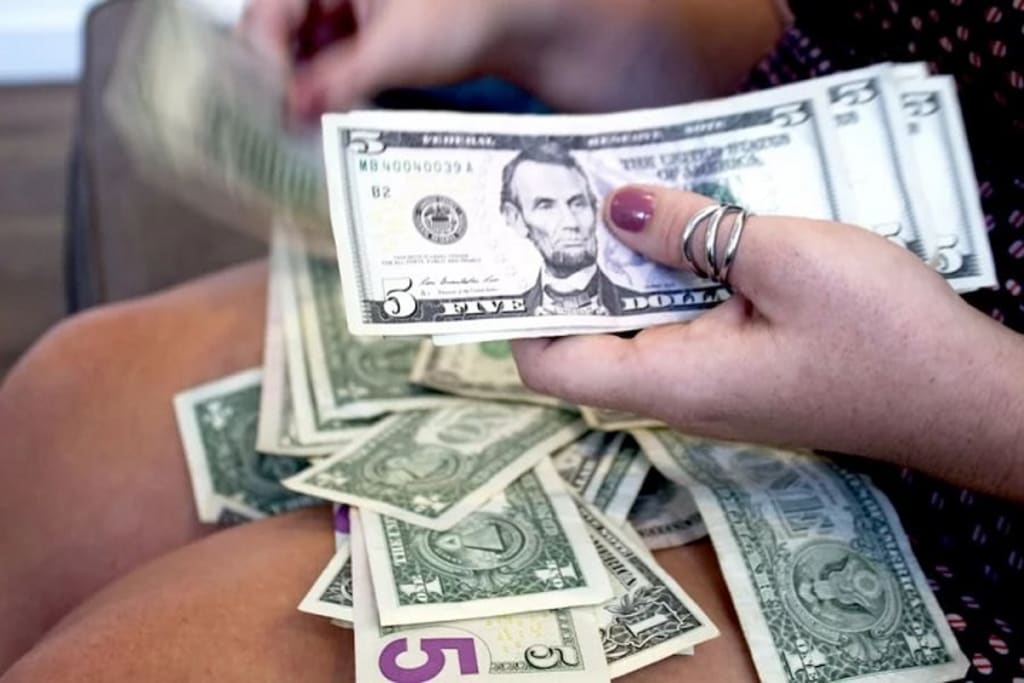 Almost everyone on the internet uses a search engine for something. Whether it's to find an answer to a question, more information on a subject or to just look up the definition of a word, we have all used a search engine before. However, the majority of us have probably never been paid by a search engine.
While search engines like Google make billions every year their users never receive a portion of their revenue. However, while Google does not pay you for your searches, there are plenty of alternatives that will.
Swagbucks
Swagbucks is probably one of the most popular, if not the most popular, paid-to-search platform. The company was founded in 2008 and has come a very long way. Today it pays users for doing a plethora of things including watching videos, taking surveys and completing offers.
Earnings per Search: Varies
Max Searches per Day: Unlimited
Minimum Payout: 125 SB ($1)
Available Payouts: PayPal, Amazon, Visa & Much More
Join Swagbucks Now And Earn A 300 SB Bonus
Bing
Bing is a very well known search engine which makes up almost 22 percent of all web searchers. While many of us already use Bing, because it's integrated into Windows and iOS, we are missing out on the rewards!
In order to get paid for your searches, you need to join Microsoft Rewards. This program was by Microsoft to reward their users with points which they could then redeem for gift cards, cash and lots of other things. You can earn points for using the Edge browser, buying Microsoft Products and using Bing.
Earnings per Search: 10 Credits (~$0.1)
Max Earnings per Day: 150 Credits + 100 Mobile Credits
Minimum Payout: 5250 Credits ($5)
Available Payouts: Amazon, Walmart, Starbucks, Target, Chipotle
InboxDollars
InboxDollars started out as a paid-to-read email marketing company. They would send you emails and you got paid for opening the emails and clicking a button to confirming you had "read" the email. They have since expanded to a couple of other get-paid-to services including search.
However, they have recently become a very low earner and have made it very difficult to earn money by doing daily searches. First, you need to make at least four searches. Then you will earn credit in the "Search and Win" progress bar. Once the progress bar is full you will be given a virtual lottery scratcher that will reward you "Up to $100" (usually you'll earn a few pennies) for playing.
InboxDollars isn't what it used to be, but I felt like I needed to include it on this list.
Earnings per Search: Varies
Max Earnings per Day: Varies
Minimum Payout: $30
Available Payouts: Check, Prepaid Visa, Gift Cards
Join InboxDollars Now And Earn A $5 Bonus
SendEarnings
SendEarnings is a sister website which looks and function a lot like InboxDollars. That's probably because they're both owned by the same company. They added the paid-to-search feature around the same time as well.
The big difference is that SendEarnings is much more direct. You get paid a flat amount per search, plus a weekly bonus if you use the search engine at least four times a week.
Earnings per Search: $0.025
Max Earnings per Day: $0.15 + $0.10
Minimum Payout: $30
Available Payouts: Check, Prepaid Visa, Gift Cards
Join SendEarnings Now And Earn A $5 Bonus
Qmee
Qmee is not a search engine, but a browser extension that allows you to earn money when you use Google, Bing or Yahoo Search. Once you have installed the Qmee extension, it will work quietly in the background. Every now and then, Qmee will pop-up on the side with a few offers. If you click on them you will be rewarded.
Earnings per Search: Varies
Max Earnings per Day: Unlimited
Minimum Payout: No Minimum
Available Payouts: PayPal
Presearch
Presearch is a new and unique player to the paid search engine game. They are not a search engine at all, instead, they piggyback off of other search engines. When you visit their website you will be presented with a search box and a set of search engines to choose from.
After selecting a search engine and conducting a search you will be presented with an advertisement before going to the search engine you selected. Hence, the name "presearch."
IMPORTANT: Presearch rewards you with cryptocurrency tokens called PRE. Please check the exchange rate to find the current value.
Earnings per Search: 0.25 PRE
Max Earnings per Day: 8 PRE
Minimum Payout: 1000 PRE Tokens
Available Payouts: PRE
Join Presearch Now And Earn A 25 PRE Bonus
Best Combinations to Maximize Earnings
Here are a few ways to maximize the amount you earn from these services.
Combo 1

Edge Browser: You'll get an easy 20 credits per day.
Presearch: You will get 0.25 PRE for every search.
Bing: Earn 10 credits for every search.
Qmee: Randomly earn a few cents.
TIP: Set Presearch as your default homepage and new tab page so you use it more often.
Combo 2

Presearch: You will get 0.25 PRE for every search.
Swagbucks: Randomly earn Swagbucks
NOTE: Presearch does not have Swagbucks as an available search engine so you will have to go in and add it as a custom search engine.
how to