Generate Passive Income by Renting out Your Lock Screen
Your lock screen is valuable real estate for advertisers and there are several apps that will pay for renting out that space.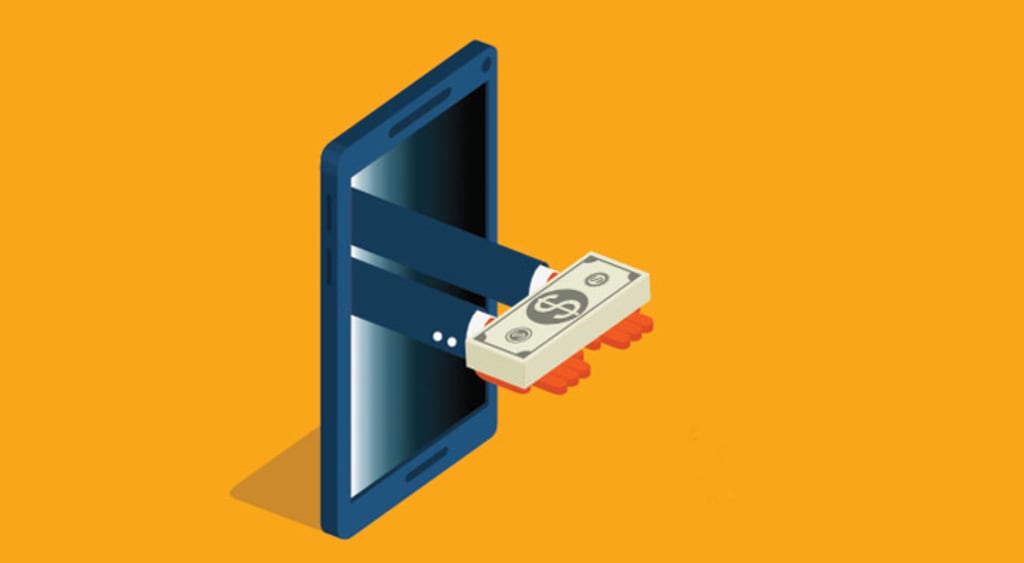 Believe it or not, there are companies who will pay you to rent your lock screen to them. People check their phones several times a day and advertisement agencies are looking for new ways to reach consumers. As a result, several apps have emerged to help consumers make money by renting out their lock screen to advertisers.
How much can I make renting out my lock screen?
Pennies! This is a low-effort, low-reward task that is intended to help you earn a few extra dollars a month. You won't be able to buy a new phone with the money you make from lock screen advertisers, but you can buy a few apps, books, or movies.
Of course, since these apps can work together, you can maximize your earnings by running multiple apps on the same device. If you do not mind swiping through a few more lock screens than usual, you can make a nice chunk of cash each month.
S'more App
S'more is one of my favorite apps because it is so simple. Once you install the app, you will immediately see advertisements appear on your lock screen. In return, S'more will pay you $0.10 a day. That's a very high payout for this kind of app and, more importantly, it's consistent.
Earning Potential: $0.1/day
Minimum Payout: $1.00
Payout Options: PayPal or Gift Cards
Device Limit: One device per unique phone number.
Available Countries: United States
Available On: Play Store
Join S'more today and get a $0.25 bonus!
Slidejoy
Slidejoy might not have been the first to pay users to advertise on their lock screen, but it is definitely the oldest app. Started back in 2012, the app rewards you "Carats," which you can then exchange for gift cards or cash through PayPal. The app uses an algorithm to tailor advertisements to users, so earnings will vary. Over the years, Slidejoy has reduced earnings, but you can still generate a few bucks a month with Slidejoy.
Earning Potential: $0.05 to $0.30/day on your personal smartphone.
Minimum Payout: $2.00—and you must wait two weeks to cash out after you have earned money.
Payout Options: PayPal or Gift Cards
Device Limit: One
Available Countries: United States, Canada, UK, and Australia
Available On: Play Store
ScreenLift Rewards
ScreenLift is one of the newer lock screen advertisers and it's a little different from other apps in this space. Unlike most lock screen apps, ScreenLift does not pay you consistently. While it will always display advertisements on your screen, it will not always pay you for viewing them. Occasionally, you will see a "+2" appear at the bottom of your screen, meaning that you will be paid for unlocking your screen. It does not have very good earnings, but it does payout.
Earning Potential: Varies
Minimum Payout: $1.50
Payout Options: PayPal, Amazon, Walmart, or Starbucks
Device Limit: One
Available Countries: United States
Available On: Play Store
Join ScreenLift Rewards today!
Defunct Lock Screen Advertisers
Not every lock screen advertisement app has been successful and there are quite a few that failed. Most of them are no longer on the Play Store, while others have pivoted and changed to a different kind of app. I hope this list will save people some time if they come across an outdated blog post listing one of these apps:
Fronto: This use to be the biggest competitor to Slidejoy, but it has since disappeared from the Play Store and is no longer in operation.
Adme: Another former big name in the lock screen advertisements space that closed its doors in 2018.
MooCash: This app was not as famous, but it too is no longer on the Play Store.
Perk Screen: While Perk is still around and paying consumers, it no longer has a lock screen app.
Survey Cow: Another less famous app that has shut down.
BillsBoard: A short-lived app that began operations in 2018 and ended the same year.
Whaff Locker: While Whaff is still around, it no longer has a lock screen app. Their new app is a Get Paid To type app that will reward you for downloading apps, taking surveys, and completing offers.