Flanges and Its Types
Flanges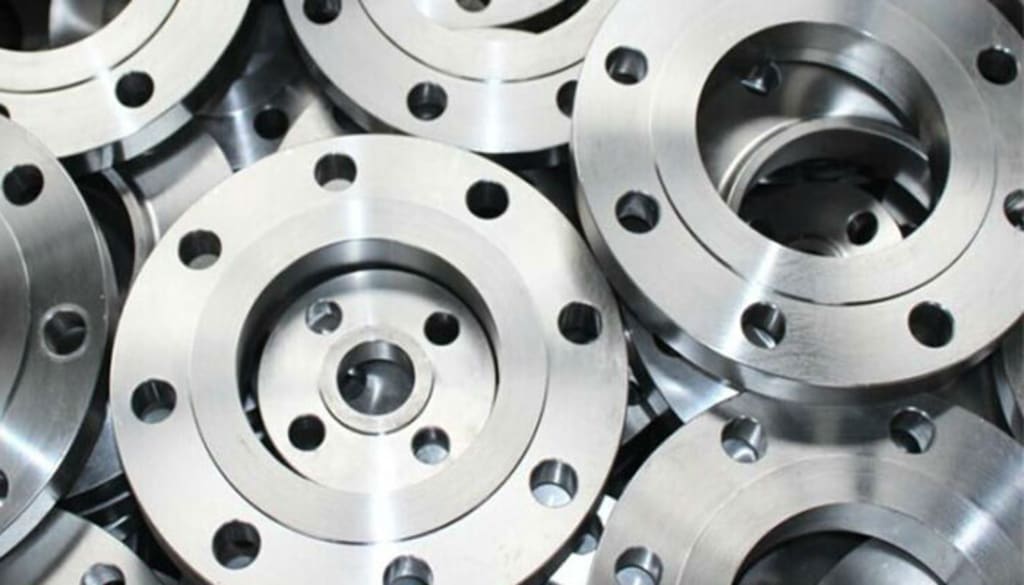 What is a Flange?
A flange is a ridge or rim that projects outward to improve strength or weight distribution. A flange is a projecting ridge or rim used to improve strength or weight distribution. Flanges join valves, pumps, pipes, and other pieces of equipment to form a pipeline system. It also enables easy washing, examination, and modification. Flanges are joined by welding or screwing. Bolting two Flanges together and sealing the joint with a gasket is how flanged couplings are made.
When a piping junction needs to be removed, flanges are used. Machines, valves, and specialised applications are all places where these can be found. Many Pipelines have Breakout Flanges placed at regular intervals where maintenance is required. Flanges, gaskets, and bolts are the three separate but interconnected components of a flanged joint. Special controls must be applied in the selection and application of all of these components to produce a leak-proof joint.
Flanges are made from a variety of materials-
Pipe flanges are available in a wide range of materials and grades. Flanges can be made out of a variety of materials. Carbon Steel, High Yield Carbon Steel, Alloy Steel, Stainless Steel, Duplex and Super Duplex, and various Nickel Alloy Grades such as Monel, Inconel, Hastelloy, and Incoloy are the most often used materials for Pipe Flange production.
Different Types of Flanges
Slip-on Flanges
Stainless Steel Slip-on Flanges are widely utilized due to their inexpensive material cost and ease of installation. You can also select from a number of different diameters and low-pressure options. This Flange does not have a neck to rest on the pipe like Welding Neck Flanges, necessitating double welding.
Threaded Flanges
Threaded Pipe Flanges are flanges that attach to a pipe without the use of welding. Threaded flanges have internal threads that connect to the pipe's exterior thread. Slip-on Pipe Flanges, which are utilized with Pipes having external threads, are identical to threaded Pipe Flanges.
Socket Weld Flange
Socket-welding Low-diameter, high-pressure pipes are commonly fitted with pipe flanges. These Pipe Flanges are linked by inserting the pipe into the socket end and adding a fillet weld around the top. This results in a smooth bore and better fluid or gas passage through the Pipe.
Blind Flange
Because they are created without boring, blind flanges are used to blank off the ends of pipelines, valves, and pressure vessel openings. Blind flanges, particularly those in larger sizes, are the most heavily stressed Flange kinds in terms of internal pressure and bolt loading.
Reducing Flange
Without the use of a reducer, reducing flanges are utilized to link large and small pipe sizes. These flanges are available in a variety of pressure classes and can connect two different pipe sizes. This type of Flange should not be utilized if a quick change, such as at a pump, might generate undesirable turbulence.
Weld Neck Flanges
Welding Neck Flanges have a long tapered hub that gradually stretches across the wall thickness of the pipe or fitting. Weld Neck Flanges are most commonly used to reduce the curve from a bigger to smaller pipe size, resulting in higher pressure than before the run.
Lap Joint Flange
A lap-joint ring Flange is positioned over a stub end in a two-part construction called a lap-joint flange. The Flange ring can be turned to align with the mating Flange after butt welding the stub end to the Pipe. Large or difficult-to-adjust Flanges benefit from this Flange connection.
Applications of Flanges
Pipes are used to transport fluids in industrial settings, particularly in the petrochemical and oil sectors (liquid or gaseous). These fluids could contain flammable, volatile, or poisonous components that are potentially harmful to one's health.
System of chlorination
Scrubbers for flue gas
Pickling and acid production systems
Chemical transformations
Processing of pulp and paper
for more details visit- c22 8 flange