Escape Rooms, Social Darts, Immersive Theatre, and Ping Pong
The activity bar trend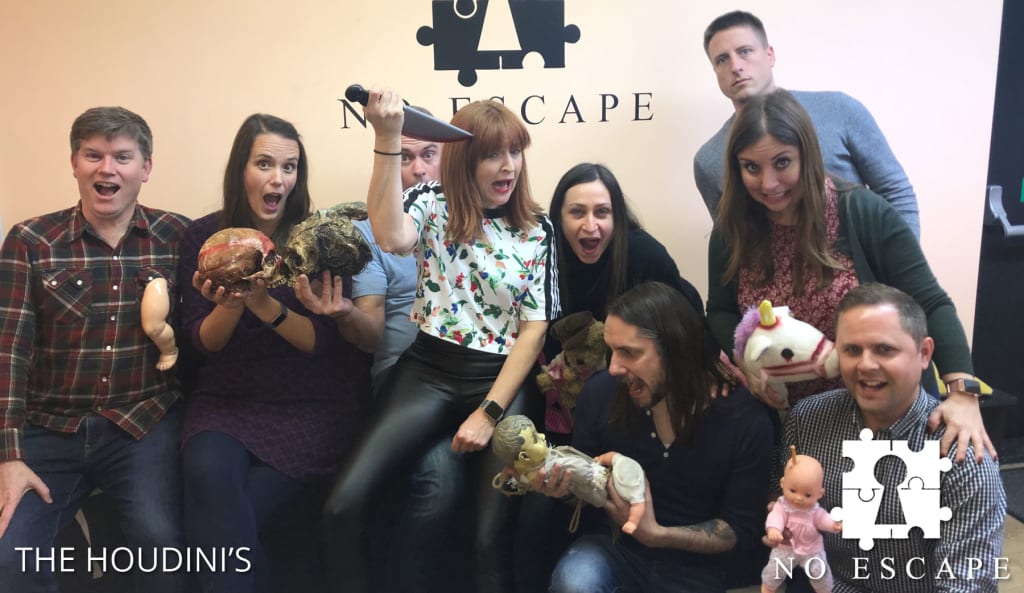 Note: Originally written December 3, 2019
Ah the holiday season aka Holiday Party Season. A time for team-building and good will at work. Also a time for spending with friends and family. A time for activity bars. After all, this extra revelry involves lots of food and alcohol.
If you are like me and your once-flat stomach is beginning to rival that of good ol' St Nick's, you may be interested in a gathering that offers an activity in addition to (if not in lieu of) raising cocktails and hors d' oeuvres to your lips. After all, it could mean the difference of thousands of calories over the month when all is said and done. So without further ado, here are a few of my favorite activity bars for this holiday season as well as pretty much any time of the year.
Escape Rooms
A couple of years ago, several escape rooms popped up in my neighborhood. My husband and I got a group together to check them out and were immediately hooked. Now we regularly try new ones with our fellow escape room junkie friends. We also enjoy doing them as a trio on the weekends that we have my husband's daughter (my step-daughter.) It's good clean fun and a great way to bond.
What is an escape room? Well, for anyone who may have missed out thus far, here's the basics. You and a team of usually 3-5 others are locked in a room that has some kind of theme such as East London's Haunted Toy Store or Patient Zero or Los Angeles's Dracula: The Final Hour.You are given 60 minutes to escape and there is only one way out – work together to find clues, solve puzzles, and crack codes before your time runs out.
Whether you escape in time or have to be rescued I can promise you the rush of adrenaline is every bit as good as blue cheese stuffed dates wrapped in prosciutto (although that does sound pretty damn good too) or a glass of bubbly.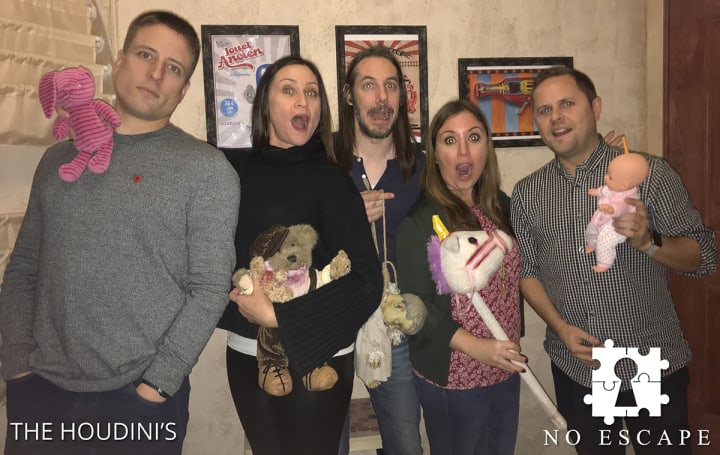 Ping Pong
Yes like the table in your friend's mom's basement in high school. Ping pong tables are having a moment again making appearances all over business spaces and bars. There are even places such as Bounce in London with about 50 ping pong tables of all different varieties. Again, it's good clean fun and it gets your heart rate going which as far as I am concerned counts as a workout.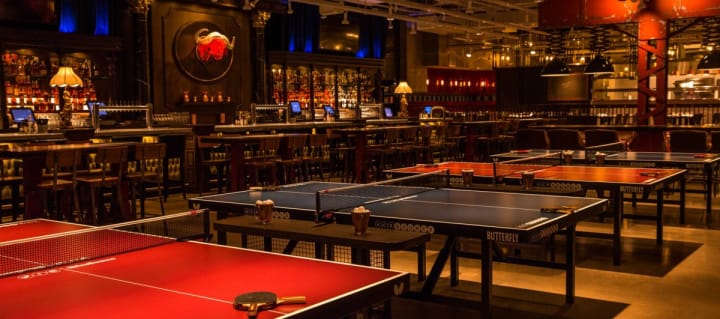 Immersive Theater
Become a character in The Great Gatsby. Dress like the roaring 20's (the 1920's that is…). Dance the Charleston and the Fox Trot with Daisy and Mr Gatsby or sneak into the back room to help plot a bootlegging empire. The two-hour experience will take you cover to cover of arguably one of the most famous books of all time.
If you find yourself in Los Angeles this holiday season, join the Stahlbaum family for their Christmas party. Rub elbows with characters from The Nutcracker and "experience the classic tale like never before".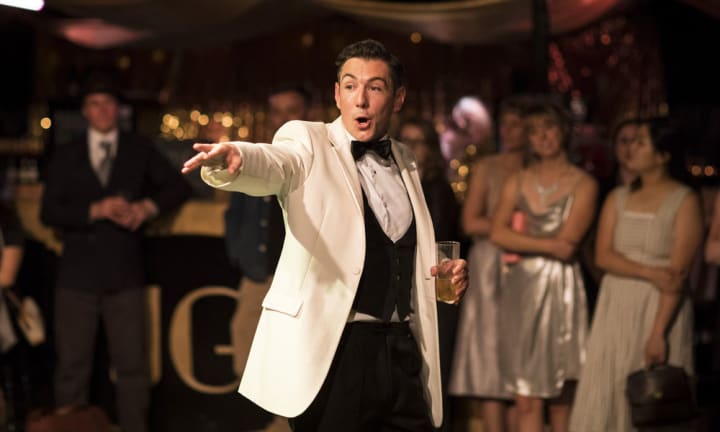 Social Darts
Like good old fashioned darts but with a high tech edge. Flight Club social darts gaming bar has reinvented darts for the 21st century. Make yourself at home in one of their cosy booths with a pint of beer and choose from a range of fast and exciting multi-player games. In the words of the creators, "Flight Club gave them the chance to combine the warmth and community of the traditional British pubs with the high energy of [what they call] 'Social Darts'." With locations in Chicago, Boston and London, Flight Club is bound to roll out all over the US and the UK.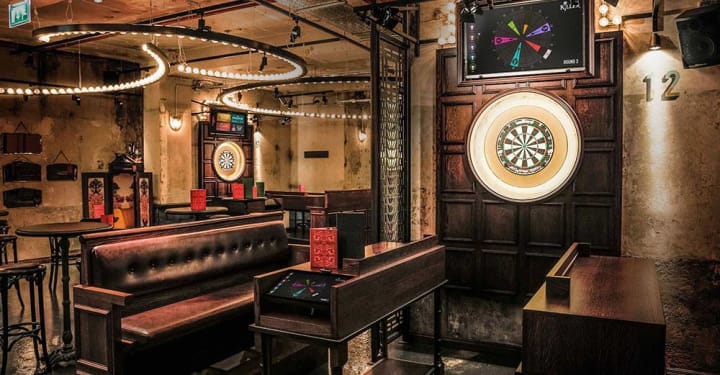 I'd be lying if I said some of these activities didn't also pair well with a pint, I'm just saying they can provide an alternative activity. So whether an office Christmas party or an evening out with friends or family, with these consumption-distraction activities you could find yourself with a lot less work to do at the gym during the week that you try to keep those New Years resolutions.