Christmas 2020: Will Santa Arrive This Year?
Shop for Christmas gifts, but try to keep that online so that you and your family could be safe. The foremost attempt should be to avoid gifts at all.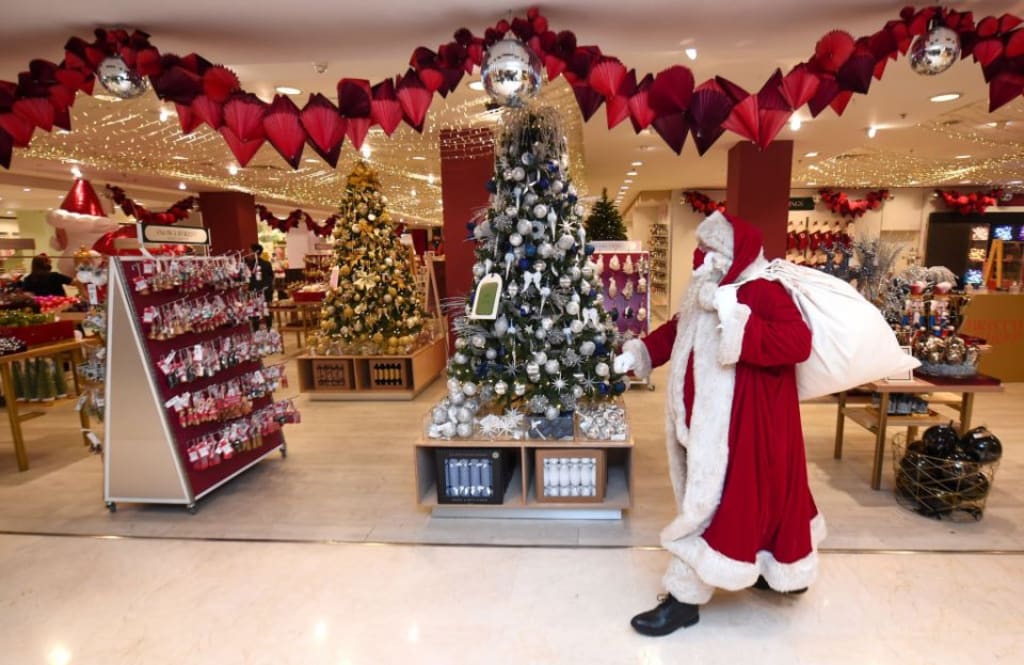 Coronavirus has already turned down so many events and festivals — is Christmas going to have the same fate? People are hesitant in preparing for Christmas; even taking out or buying Christmas Jackets seems like a big task to do before any confirmed news of what will happen. The day after Halloween is the official kick start of Christmas festivities, then thanksgiving comes in for a day, and again it's all become Christmassy. This year things are going to work differently, and everything is going to turn upside down.
Covid-19 has forced everything to the end, but the inner child still believes that there will be a Christmas; however, the fear is also there. Nearly every event is disrupted by Covid-19; every aspect of life is disturbed so that Christmas will be changed a little. That's what we all have an idea right now! But the hope that Santa will save Christmas is still alive, though we have no idea about whether our 1000 years old Santa is safe or not.
Right now, when the whole world is under pandemic so what is happening at the North Pole? Is Santa going to pull his sleigh through the night time? Does this deadly virus go to hinder Santa's arrival at festivals, malls, and your homes? What's going to happen to gifts? Everything seems so scary right now! Every year Santa's arrival at festivities, especially commercial places, made them a huge profit; this year, that profit is also going in vain.
Even the big feasts and dinners will be under some rules; the government has announced a ban on gathering more than six people at a place. In indoor areas, six people are enough to get together. More than this number will make a crowd, and social distancing would become impossible. So we all should be practical about Christmas Eve. Get your Christmas plans straight and prepare for the safe visit of Santa. Here is how things are going to change this year!
Events will shrink; you can only enjoy yourself with your immediate family. If it is so necessary to invite someone, ask them to come sanitized and properly sterilized. Avoid any physical touch with anyone. Meet and greet with everyone while keeping a safe distance of 4 feet.
Shop for Christmas gifts, but try to keep that online so that you and your family could be safe. The foremost attempt should be to avoid gifts at all. For ones you love, give them handmade gifts to keep the Christmas spark alive.
Congregational festivities are going to be eliminated due to the virus. So say your prayers at home with your family and let the Lord bless you safe from this virus.
RULES ABOUT SANTA'S ARRIVAL THIS YEAR!
Santa's arrival gives retailers a chance to boost their profit and provide a free advertisement for their products. Every year, parents take their kids to the stores and make them meet Santa in those stores. This brightens up the spirit of Christmas and helps kids in believing in Santa. Also, because of their belief in Santa, kids behave nicely for the whole year. Everyone wants to be on Santa's good kids' list so that they can have the presents at Christmas.
Well, Santa is supposed to take away all the stress to do the same this year. No virus can reach the North-pole for sure here is what is going to happen! He is going to come on his sleigh with so many presents for everyone. All you have to do is to keep a sanitizer with the cookies for him so that he can also stay safe for the next year's arrival. Even the Santa in malls will be there for you to go and meet him.
Mall's management is preparing for the safe arrival of Santa, and there will be little change in the meeting procedure. Before this year, Santa's meetings were like this; kids used to sit on Santa's lap and tell him about what they want as a present. Though due to this virus, seated on the lap is going to be prohibited, and all you got to do is to go and greet him while maintaining a distance. Well, at least he is going to be here, and that all matters for now! So take out your Christmas Jacket Outfits and be ready to meet Santa!