Ceiling insulation: Possibilities & Prices
Ceiling insulation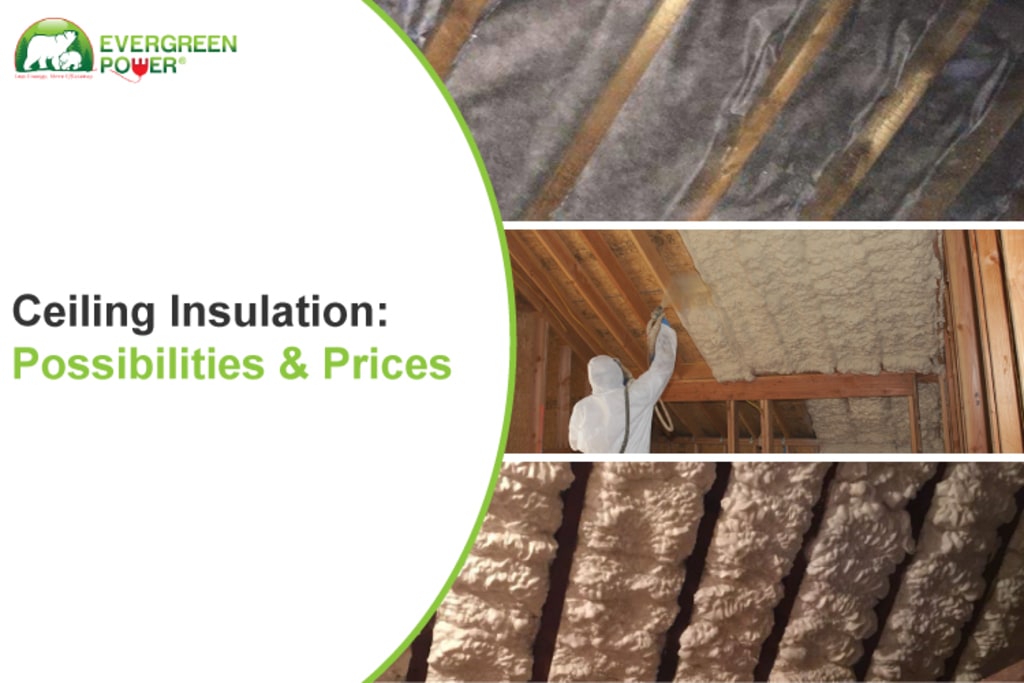 Ceiling insulation
Add the total floor area of the proposed project and divide by the total sq. footage of a bag of insulation to figure how much insulation you would need for ceilings. We can supply you with a simple insulation calculator to help you figure out how much insulation you require. It is generally a good idea to give your home as much insulation as possible. Insulation increases the effectiveness of heating and cooling while cutting energy expenses.
In attics and ceilings, there are generally three forms of insulation used. Roll insulation, loose-fill cellulose insulation, and spray foam insulation are majorly the three options. See our articles on these types of ceiling insulation for more details. You will see that each one has sub-groups. Roll insulation, for example, could be fibreglass or rock wool, a yarn substance spun from molten rock slag, similar to how fibreglass insulation is produced from molten glass. These are excellent attic insulation materials without any doubt. Spray-in foam insulation, rigid foam insulation, and fibreglass batts are the most typical materials utilized in a ceiling between floors. The batts must be fronted so that the material may be fastened to the rafters using the groove on the face.
Which rooms to insulate and what materials should be used?
One can insulate the ceiling to keep it warm or to keep noise out. You can choose an adequate insulating material and method based on your particular preferences. More details on the various options for ceiling insulation can be found in the sections below.
Add insulation to the ceilings of the basement or garage.
The cellar and garage, especially in the winter, are places that cool quickly. It is a smart option to insulate these spaces to avoid damp problems. The greatest spot to add more insulation material is the basement ceiling. Certainly, the insulation material should be moisture-proof because the cellar is a moist location. Insulation boards like PIR, PUR, XPS, or EPS are chosen over fibreglass or rock wool insulation for this reason. If there are a lot of tubes on your ceiling, polyurethane spray foam insulation is the finest option because it fills in all the gaps.
Loft ceiling insulation
A poorly insulated roof allows more than 20% of your home's heat to escape. If you want to insulate and protect the loft, you have the option of doing so either on the roof or on the floor. When the loft is only used as a storage space, the last alternative is particularly appealing. If the loft is also used as a living space, the roof should be insulated as well. This can be done from either the outside or inside the roof. A 'cold roof' is a flat roof that is sealed on the inside through the ceilings of the rooms. Other than in the case of a particular roof with a limited height, this technique is not the greatest alternative.
Intermediate-floor ceilings should be insulated.
Insulating a living room, bedroom, or kitchen ceiling is a little more challenging because the finish must be flawless. An intermediate floor's ceiling can be insulated for heat or acoustic reasons. Whenever there is a loud noise, the ceiling is usually lowered. Under the current ceiling, a self-supporting ceiling is built, with insulation material sandwiched in between the two.
Another alternative is to insulate the area between both the floor and the roof below with cellulose insulation. To accomplish this, small holes are drilled into the roof or concrete floor. Air noise is mostly insulated by cellulose insulation. It's also possible to muffle collision sounds.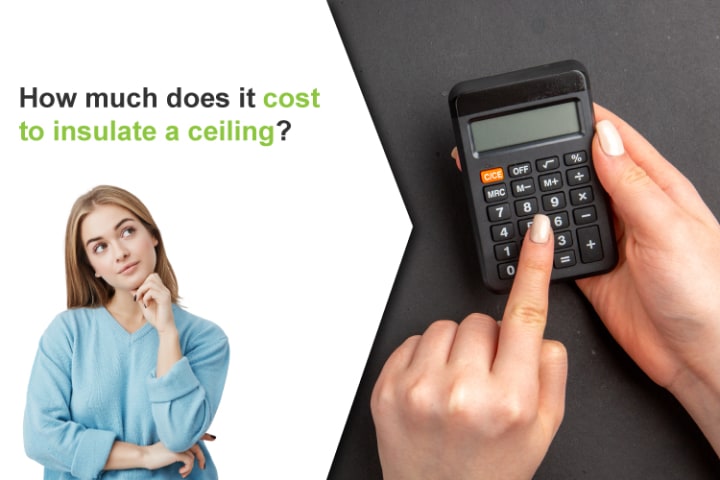 How much does it cost to insulate a ceiling?
The ceiling and attic are the most crucial places to insulate. According to Department of Energy studies, most homes lose more than half of their heat through the roof because heat rises. The heat that penetrates the roofs and attic walls in warm weather will likewise push into the living space. Your property will be less pleasant than it could be if you don't have enough ceiling insulation. You'll waste energy and spend significantly more money on utilities than is required.
Ceiling insulation is a cost-effective investment that will pay for itself in a few years. However, estimating the precise sum of money you would need to spend is difficult and challenging. The cost varies depending on the surface and the kind of insulation you select. Because the existing ceiling would have to be replaced, ceiling insulation using board materials is more labour-intensive and thus more expensive in the case of restoration. In this regard, blown-in insulation is more cost-effective. Despite this, cellulose flakes cost more than PUR foam or glass wool. When you choose a hanging ceiling with soundproofing, the spray foam insulation cost per square metre will be between £70 and £100. If you want your flat roof to be insulated from the inside too, expect to pay around £25-30 per m2 at least.
About the Creator
Evergreen Power has evolved from a family run business to a national company, still keeping the same family values. Evergreen Power specialises in spray foam insulation and heating solutions. Huntsman Building Solution Contractor
Reader insights
Be the first to share your insights about this piece.
Add your insights