Cashback Apps Everyone Should Be Using
We all shop, so why not try to make some of that money back? Here are a few easy to use apps that can help you save money.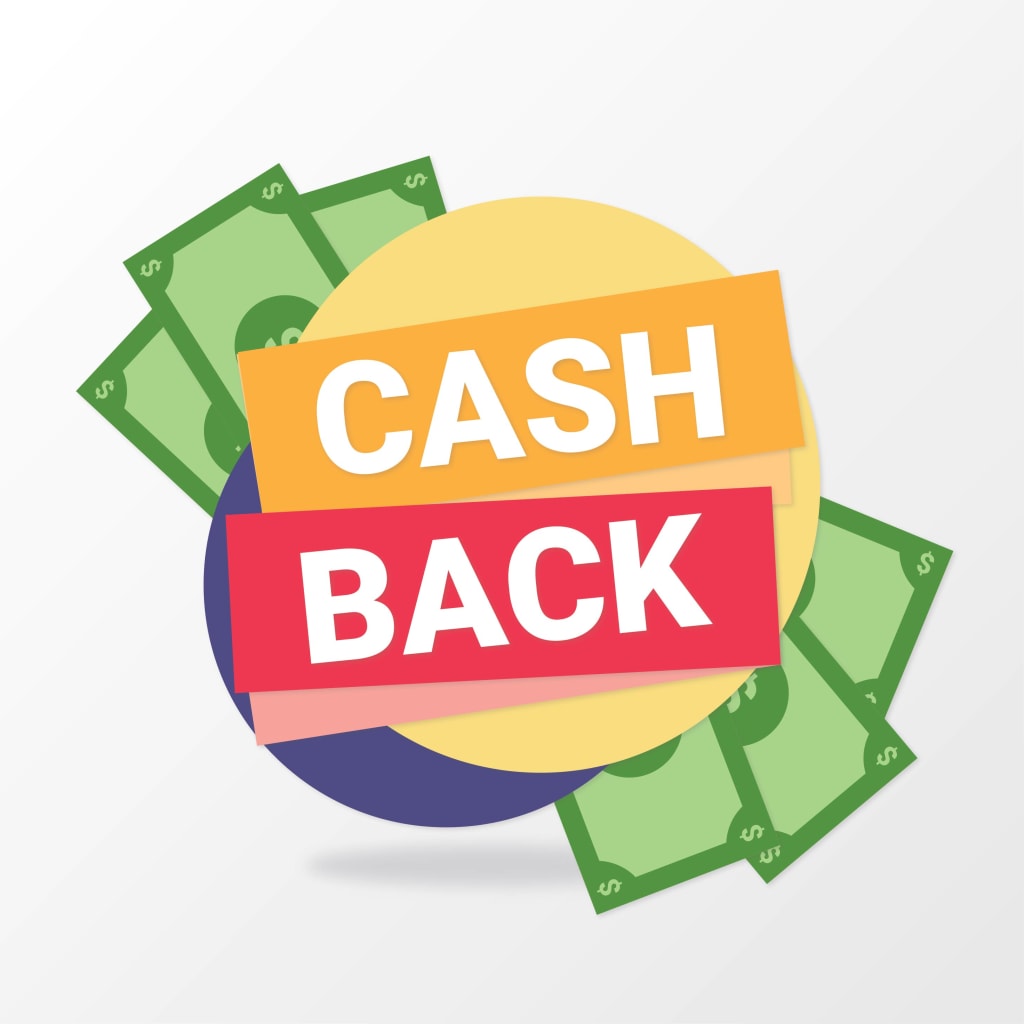 At some point, all of us have to spend money, so why not try to get a little cash back? These cash back apps are free to join and be used together to help you earn up to 30 percent cash back on the things you already buy. Just sign up, link your card, and earn cash back automatically when you shop at select stores.
Pei
Pei is a loyalty program that gives you cash back when you shop at select stores. The thing that makes Pei different from other apps is that you are not limited to the number of stores at which you can earn cash back. Once you have linked a credit or debit card, the app will automatically reward you when you shop at one of the partner stores.
Pei offers cash back at chain stores, as well as local restaurants. The amount you earn will vary, but you will usually earn around one percent cash back at chain stores and ~10 percent at restaurants. Here is a list of popular locations where you can earn cash back:
Panda Express (1.5%)
Target (1%)
Petco (1%)
PetSmart (1%)
Sephora (1%)
Banana Republic (1%)
American Eagle Outfitters (1%)
Gap (1%)
Old Navy (1%)
Chipotle (1.2%)
Taco Bell (2%)
Dominos Pizza (1.5%)
CVS (1%)
Starbucks (1%)
AMC (2%)
GameStop (1.2%)
Subway (1.5%)
7-Eleven (1%)
Dunkin' Donuts (1.5%)
Walgreens (1%)
Nordstrom (1%)
Supercuts (2%)
ZARA (1.2%)
Express (1%)
H&M (1.2%)
Urban Outfitters (1%)
Pei also offers a lot of "$2 on $20," where you will earn $2 cash back when you spend $20. This essentially means you will be earning 10 percent cash back. Some of the locations that offer "$2 on $20" offers are:
McDonald's
Qdoba
Sonic
Uber
Lyft
Since Pei is free to join, and can be combined with other cash back apps, you have nothing to lose by signing up and linking your card. You'll earn cash back without even thinking about it.
Join Pei Now & Get $5 With Offer Code: 9akphn
Drop
Drop is a passive loyalty program that is available in both the United States and Canada. Drop allows you to choose up to five popular stores where you'll automatically earn cash back every time you shop in-store or online.
Start by linking your credit or debit cards to Drop, and they'll automatically track your purchases. Once you make a purchase from one of the five selected stores, you'll automatically earn cash back in the form of Drop points, which can be redeemed for gift cards.
Here is the full list of stores at which Drop offers cash back:
Walmart (0.2%)
Target (0.8%)
Starbucks (1.2%)
Uber (1.0%)
McDonald's (0.8%)
Lyft (1.0%)
Walgreens (0.8%)
Chipotle (1.2%)
Seamless (1.6%)
HEB (1.0%)
Fred Meyers ( 1.2%)
7-Eleven (1.6%)
Safeway (0.8%)
Trader Joe's (1.2%)
Peets Coffee (0.8%)
Blue Bottle (0.8%)
Macy's (0.8%)
Dunkin' Donuts (1.4%)
Bath & Body Works (1.5%)
Whole Foods (0.8%)
Important: The stores you select when you signup CANNOT be changed. So make sure you select stores you frequently shop with.
Join Drop Now & Get $5 With Offer Code: bufl9
Bumped
Bumped is a really interesting service, because it is both a cashback service and an investing app. Similar to other cash back apps, you will be rewarded every time you shop at a partner location. However, instead of rewarding you in the form of cash you'll be rewarded with a partial stock to the company. This means if you earn 3 percent cash back for a $10 purchase at McDonald's you'll be awarded $0.30 worth of MCD stock.
Similar to Drop you must select which partner locations you want to earn cash back from, but you are allowed to change the locations once every three months. You also select one partner per "category," so you are not limited to just five stores. Here is a breakdown of the categories and their partner stores.
Burgers
3% at Jack in the Box
3% at McDonald's
3% at Wendy's
Coffee
2% at Dunkin' Donuts
2% at Starbucks
Drug Stores
Family Dining
2% at Applebees
2% at Chili's
2% at Olive Garden
2% at Red Robin
Grocery
1% at Kroger Family of Stores
Home Improvement
Mexican Food
2% at Chipotle Mexican Grill
2% at Taco Bell
Music Subscriptions
1% at Pandora
5% at Spotify
Pizza
1% at Domino's
5% at Papa John's
2% at Pizza Hut
Superstores
1% at Target
1% at Walmart
Telecommunications
1% at AT&T
1% at T-Mobile
3% at Verizon Wireless
Video Subscriptions
1% at Netflix
5% at Sling TV
Vineyards
1% at Willamette Valley Vineyards
While you can just cash in your stock as soon as you get them, it's better if you leave them alone and let them grow. This is a great way for people to start investing, even if they don't have much money.
Join Bumped Now & Start Investing
Swagbucks Local
Swagbucks Local is the cash back option available to Swagbucks members. Swagbucks offers MANY ways for users to make money and cash back on local stores, this is just one of them. What makes Swagbucks Local different from the other apps mentioned is that it does not offer cash back at any chain stores.
You won't earn cash back at places like McDonald's, but you can earn 10-15 percent back at a local business. The reason I recommend using Swagbucks Local is because it gives you yet another way to earn Swagbucks. If you combine it with their revenue-sharing search engine you can make a decent amount of money every month.
Join Swagbucks Now & Get A $3 Signup Bonus
BONUS: Cash Back on Receipts
To help you earn a little more cash back, you can use a few apps to sell your receipts. Once you complete a purchase, just snap a picture of your receipts and you will earn a few cents. You can do this with ANY receipts from ANY location.
Here is a short list:
Check out this article if you want to learn more about individual apps.