Boost Energy With These 5 Healthy Foods
Vegetables and fruits being high in all the essential nutrients, they work to boost our energy level along with maintaining healthy metabolism.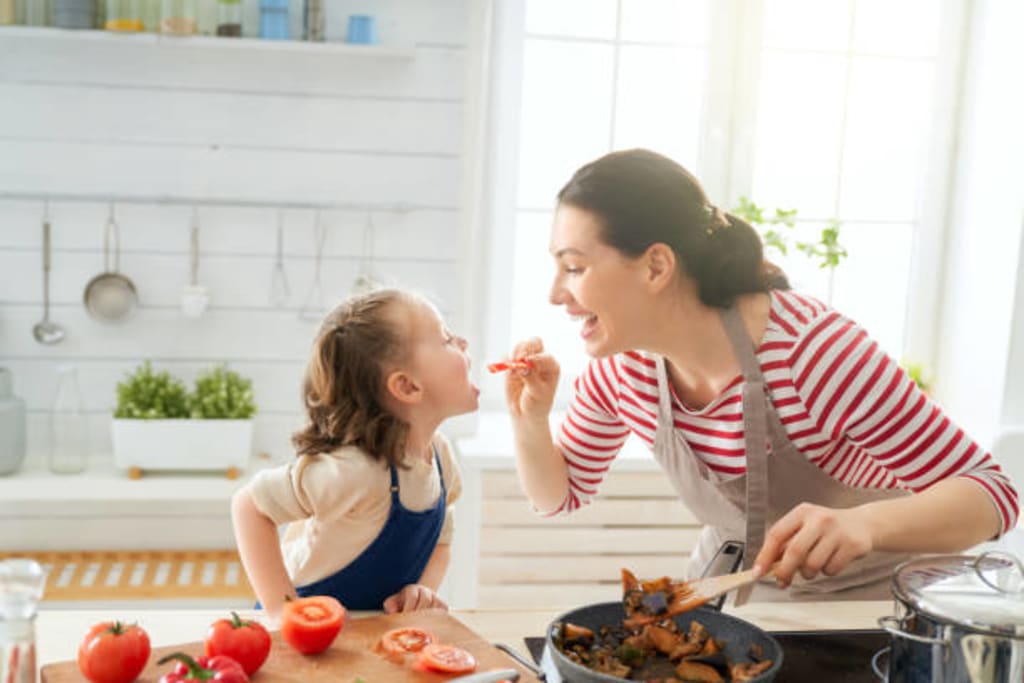 Today it has become a very common problem that people have started feeling tired all the time. Due to which even small tasks have started finding them cumbersome, which is directly affecting their productivity. Often we start seeing fatigue as directly related to aging, while it is not right to blame age for it every time. Because fatigue and weakness are directly related to our diet, which also works to lower our energy level. Therefore, it is very important to adopt healthy food options to meet the fuel related needs of the body. Which increases our energy level along with increasing alertness and focus towards our work. So let's know in this regard, from Jhoomar Sinha, Founder and CEO of Booster.
Vegetables and fruits
Vegetables and fruits being high in all the essential nutrients, they work to boost our energy level along with maintaining healthy metabolism. Also, it has a healthy balance of macronutrients like carbs and good fats, which work to provide fuel to the body, as well as converting into energy to keep us energetic throughout the day. Also, due to being a good source of fiber, they are also considered very good for the digestive system. But it is also very important to take care of the amount of sugar in fruits. Because if you consume more fruits every day, then it can increase the amount of sugar in your blood, which will work to reduce your energy level. Therefore, if you have a complaint of diabetes, then you should eat only one fruit daily. And it will be more beneficial for you to include these fruits.
Carbs and calories are very less in a medium sized apple. And it is full of many nutrients fiber, vitamin C and antioxidants.
Due to having 10 grams of carbs and 42 calories in a kiwi, you can smartly include it in your diabetes diet. It contains large amounts of fiber, potassium, vitamin C, which are beneficial for health.
One medium sized orange can give you close to 70% of Vitamin C in a day. Also, due to the presence of folate, potassium and vitamin C in it, it helps in keeping you healthy as well as keeping your blood pressure under control.
Strawberry is considered a super food for diabetes. Because it is rich in antioxidants and fiber.
2. Mushrooms
Mushrooms will not be wrong if they are called powerhouses of energy. It is rich in folate and B vitamins like riboflavin, niacin and pantothenic acid, which help the body provide energy from the food we eat. It helps in giving fuel to the mitochondria, which are called powerhouses of cells and also helps in the production of red blood cells. You can keep yourself healthy by including it as a vegetable, salad, sandwich or as a snack.
Nutrition Value in One Bowl Roe Mushrooms
Iron – 0.4 mg
- Fat - 0.2 grams
- Carbs - 2.3 grams
– Fiber – 0.7 grams
Protein – 2.2 grams
- Potassium - 223 mg
– Copper – 0.2 mg
3. Sweet Potato
When it comes to excellent carbs to maintain bodily functions, sweet potatoes are considered a better and healthier option than potatoes. Because not only does it taste better, but it is also rich in fiber and potassium. Let us tell you that potassium helps in maintaining electrolyte balance and lowering blood pressure, which works to make you feel relaxed by reducing your stress and tiredness.
Nutrition Value in One Big Size Sweet Potato
- sodium - 69 mg
Carbs- 25 grams
– Fiber – 3.2 grams
- Potassium - 438 mg
Protein – 3.6 grams
More than 400 percent vitamin A is found in 100 grams of sweet potato.
4. Egg
Let us tell you that an egg contains high quality protein and healthy fats, which work to keep us full as well as provide energy for a long time. Some of the vitamins and minerals found in eggs include iron, choline, vitamin D and B-12. The yellow part of the egg is the most beneficial and full of nutrients. Therefore one or two boiled eggs must be eaten daily. It also works to remove all the fatigue of the body.
Nutrition Value in One Boil Egg
Protein – Close to 12 grams
– Phosphorus – 90 mg
– Selenium – 20 micrograms
Carbs- 0.5 grams
5. Spinach
Spinach is one such green leafy vegetable, which is rich in iron, magnesium and potassium. Also iron is an important mineral, which helps in carrying oxygen from the lungs to the rest of the body in a healthy way. This effective mode of transportation can help in maintaining better energy levels and concentration in your body. People often know what are the benefits of iron in the body, when it is lacking in their body. Therefore, for full iron in the body, definitely include spinach in your diet.
Nutrition value in 100 grams of spinach
Iron – 0.81 grams
– Magnesium – 24 mg
- Potassium - 150 mg
– Fiber – 2.4 grams
Protein – 2.5 grams
– Calcium – 30 mg
Tips
For your body to function properly, it is important that you drink enough water. Water does not provide energy in the form of calories, but it helps in the production of energy in the body. Drink plenty of water throughout the day, but avoid soda, coffee and other caffeinated drinks.
Caffeine drinks are short term energy boosters. So stay away from it as much as possible.
Due to the easy availability of processed food, you can eat whenever you want. But do you know that a lot of preservatives, salt, trans fats and artificial chemicals are put in them, which make your metabolism weak and also work to lower your energy level.
Whenever you feel like eating processed food, instead of eating a handful of dry fruits, because it works to increase your energy level as well as quench your hunger. With which you can also take special care of your fitness.
Reader insights
Be the first to share your insights about this piece.
Add your insights