Applications and Benefits of Super Duplex Flanges
Super Duplex Flanges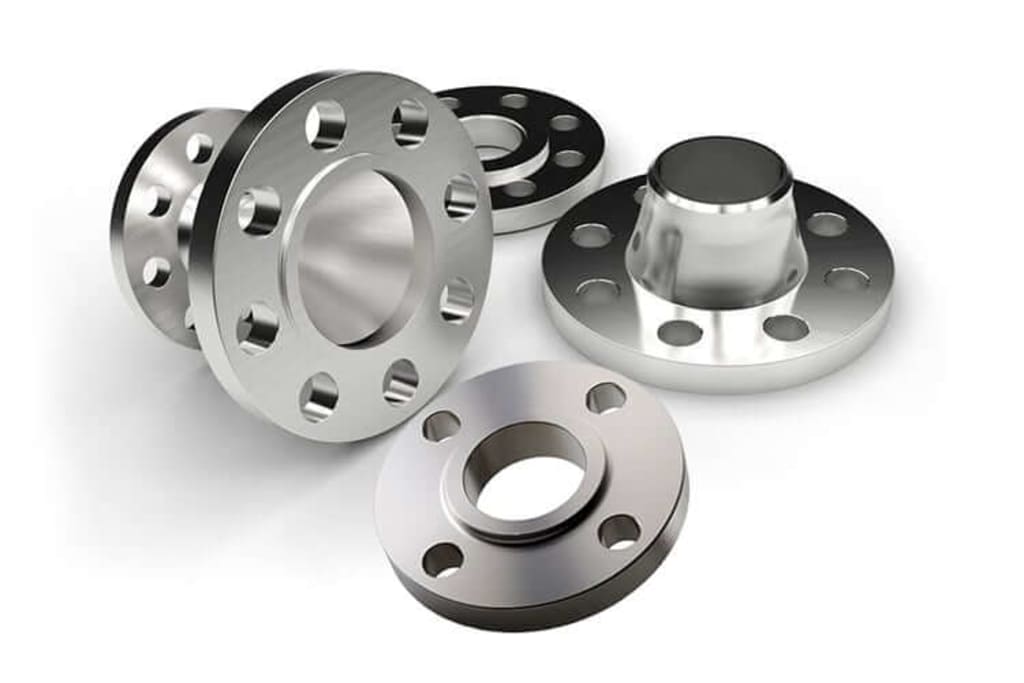 Super Duplex Flanges
Duplex alloys were developed to combat corrosion caused by chloride-bearing cooling waters and other hostile chemical process fluids. Duplex stainless steels are a family of grades that fluctuate in corrosion performance depending on their alloy composition and have a mixed microstructure with about equal quantities of ferrite and austenite. The name "Super-Duplex" refers to a highly alloyed, high-performance Duplex steel that has a pitting resistance equivalent of >40 (based on Cr% + 3.3Mo% + 16N%).
Duplex UNS 31803 Flanges have excellent corrosion resistance to saltwater and most sulphuric acid concentrations. Furthermore, it is sulphide stress corrosion cracking resistant (sour-gas environments). The high quantities of chromium, nitrogen, and molybdenum contained in Duplex steel UNS 32205 Flanges are largely ascribed to their outstanding quality and performance. It resists chloride pitting and crevice corrosion better than other materials. It has excellent corrosion resistance to saltwater and most sulphuric acid concentrations. Furthermore, it is sulphide stress corrosion cracking resistant (sour-gas environments).
Super Duplex is a highly alloyed steel with a high PREN for use in hostile conditions, including 25% chromium, 7% nickel, 3.6 percent molybdenum, as well as copper, tungsten, and nitrogen. In its annealed state, the alloy contains roughly 40-50 percent ferrite. Despite having the corrosion resistance of austenitic grades, the super duplex microstructure possesses the high strength of ferritic grades. Super Duplex Steel is frequently utilised as a cost-effective remedy to chloride-induced stress cracking. In sour-gas conditions, it also possesses exceptional resistance to sulfide-stress corrosion cracking.
Flanges made of Super Duplex UNS S32750 assist the material resist pitting and crevice corrosion. In addition, these flanges are resistant to chloride stress corrosion cracking, erosion-corrosion, corrosion fatigue, and general acid corrosion. They're easy to weld and offer a high mechanical strength. Super Duplex UNS S32760 Flanges are employed in sectors such as oil and gas, seawater, subsea piping systems, heat exchangers, and more because of its great impact strength.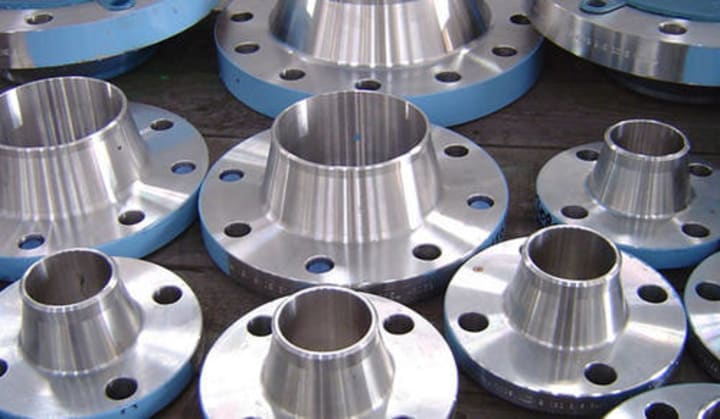 Applications-
Super Duplex stainless steel has a number of applications. These are some of them:
Heat exchangers, tubes, and pipelines for gas and oil production and handling
Desalination plant heat exchangers and pipelines
Components of mechanical and structural design
FGD systems in the power industry,
Pipes that transport chloride-containing liquids,
Where high corrosion fatigue strength is required, such as in utility and industrial systems, rotors, fans, shafts, and press rolls,
Chemical tanker cargo tanks, vessels, pipes, and welding consumables.
Benefits
In comparison to austenitic and ferritic grades, stainless steel super duplex pipes are less expensive. The yield and tensile strength of the material are exceptional. For businesses, the two material properties provide the greatest option. Super duplex pipes have a thin wall thickness, which prevents performance and quality from becoming commoditized. Here are some of the benefits of super duplex flanges-
High durability
High resistance to pitting and corrosion in crevices.
Stress corrosion cracking, corrosion fatigue, and erosion resistance is high.
Excellent resistance to stress-corrosion cracking caused by chloride
Thermal conductivity is high.
Sulfide stress corrosion resistance is good.
Compared to austenitic steels, it has a lower thermal expansion and a higher heat conductivity.
Weldability and workability are also important factors.
Absorption of large amounts of energy.
Duplex stainless steel outperforms ferritic grades in terms of ductility and toughness, while it is not as tough as austenitic grades.
CONCLUSION
Duplex stainless steel is one of the most versatile metals available for commercial use. Its name comes from the fact that it is made up of two different metal grades, ferritic and austenitic stainless steel. The flanges in these duplex grades offer a number of advantages that demonstrate why choosing them is the best option.
For more Details - https://www.superpipingsolutions.com/super-duplex-steel-s32750-s32760-flanges-manufacturer-supplier.html