All You Need To Know About Stainless Steel 310 Pipes
310 Pipes & Tubes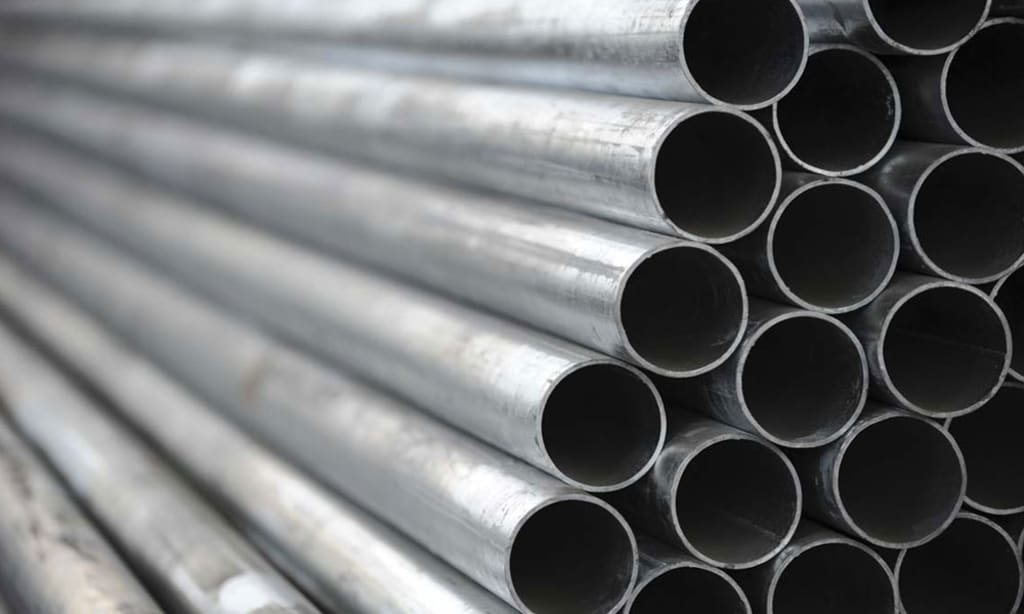 SS 310 Pipes and Tubes
Stainless Steel 310
Stainless steel is an alloy formed when several important metals are combined. The proportion of these metals contributes to the stainless steel's strength. Stainless steel is a mixture of carbon, chromium, molybdenum, nickel, and other metals in a certain ratio that gives it its strength and characteristics. Chromium is between 16 and 19 percent, Carbon is 0.12 percent, Molybdenum is 0.7 percent, Nickel is between 5 and 10%, and so on.
The chromium provides Stainless Steel a chrome look, while the carbon makes it stronger. These two characteristics combine to create the alloy a versatile alloy that can be used in a variety of applications and perform efficiently for extended periods.
Similar to every other metal Stainless Steel has a variety of grades which are segregated into series for ease in recognition hence the series are series 300, series 400, and series 500 while the grades of SS are SS 304, SS 304L, SS304H, etc. all these grades are different from each other.
The difference is mainly in chemical properties some might have more chromium or some less, same goes with other metals which are more or less in Stainless Steel grades.

Stainless steel 310 Pipes
Stainless Steel comes in several grades, 310 being one of them. 310 has the highest chromium content, ranging from 24.0 to 26.0 percent, giving it a chrome appearance; the carbon content is 0.25 percent, making it much stronger; and nickel content ranges from 19.0 to 22.0 percent, giving it superior corrosion resistance.
The pipe constructed of Stainless Steel 310 is quite helpful since it has corrosion resistance and durability. As a result, the SS 310 pipes are ideal for any application.

Applications-
Since stainless steel is already a superior alloy, and pipes constructed from it are, of course, stronger, it is used in a variety of sectors and jobs all over the world. Because of its unique qualities, the SS 310 pipe provides several advantages. Because of its robustness, the pipe is employed in a variety of industries and manufacturers.
This pipe is used in the oil and gas industry to build the outside coatings of their facilities since it can withstand all of the heat and pressure emitted during operation. Stainless Steel 310 pipe is widely used in the chemical industry because it is resistant to chemical reactions.
The Food and Beverage Industry prefers SS 310 pipe because it is safe to store any consumables. Stainless steel is used extensively in the huge pots used to store meals. These pipes are used in the automobile industry to make the vehicle's outside covers since they can survive harsh weather, chemicals, and can stay in shape for very long.

Benefits-
There are certain benefits of using a stainless steel pipe-
1) Durability- the only and very reason for using a steel pipe is its durability. The steel pipe is strong and stays intact and they do not require regular change so Steel is a preferred choice. The durability of a pipe also ranges from metal to metal some metals are more durable than others. For example, Stainless Steel pipe is the most durable due to its great features.

2) Rust and Corrosion Proof- A steel pipe is many times rust proof which is a good property. only a steel pipe is able to resist rust and corrosion so it is an optimum choice for manufacturing a pipe. Metals on the other hand rust away easily so they are used for other purposes.

3) Easy Installation- The Steel pipe has perfect edges and corners so it fits perfectly. The steel pipe is manufactured in any height and size just as required for the work. The great thing is that steel can be easily modified while installing.

4) Environment-Friendly- A steel pipe is good for the environment as they do not emit any waste or anything that harms the surroundings in any way. Also when the steel pipe is no longer of use the steel can be recycled.