All You Need to Know About Pressure Vessels
Pressure Vessels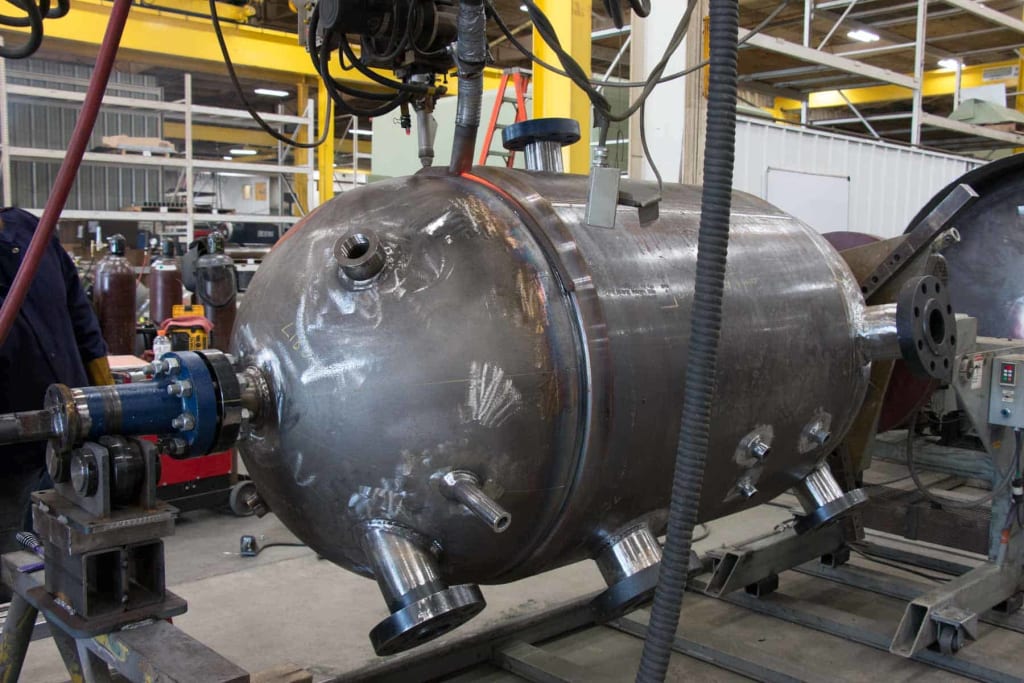 Pressure Vessel
Pressure Vessels are used to store liquids and gases under high pressure. The pressure applied can be internal or external, regardless of its shape and dimensions. Pressure vessels are widely functional in various industries such as-
Manufacturing
Aerospace Techniques
Chemical, Nuclear, and Power Engineering
Oil and Gas
Oil Refining Industries
Pressure Vessels Categories-
Storage Containers – These are containers that are used to store fluids under pressure.
Process Vessels – Process vessels are the most basic types of pressure vessels, and they are used for both storage and operation. These include heat exchangers, reactors, fractionating towers, distillation towers, etc.
Heat Exchangers - They are commonly used in industries where certain substances must be heated to normalize before being released into the environment.
The biggest challenge industries face today for drafting and modeling these Pressure Vessels, is the turnaround time. Pressure Vessel industries are highly competitive, and they require instant and absolute precision in work. Another major issue is the medium of communication. Every detail drawing must be represented graphically in accordance with industry standards.
Different Types of Pressure Vessels -
Storage Containers are vessels that are used to store liquids and gases, as their name suggests. These are special tanks designed to hold hazardous gases and built with the utmost precision. To ensure their long-term viability, these tanks must be strong and leak-proof.
Here are some of the designs-
The internal and external material finish used was HRAP which is done through a steel mill process.
Wire brushed weld finishes are used on both the internal and external surfaces.
For non-thermal and thermal shock loading, a dimple jacket was created.
The vessels have a total volume of 50,726 gallons.
The design temperature is 300 degrees Fahrenheit, while the operating temperature is 200 degrees.
Furthermore, the designing, drafting, and modeling of Pressure Vessels requires a great deal of attention to detail. These details may differ depending on the client's brief and design requirements. Here are some of the design considerations that were taken into account:
Corrosion resistance
Hydrogen attack resistance
Fracture resistance
Fabricability
Details on the gasket and the materials required
Design Specification-
Different nozzles have different specifications, as well as different uses and services. For example, an agitator nozzle is used to mix substances in pressure vessels.
A person enters and exits through a manway nozzle.
A spare nozzle is located at the top and bottom of the container for emergency use.
For the support of the bundled – tube, there are four baffles placed at regular intervals.
At a 90-degree angle to each other, four support lugs are provided.
For heat flow, half tube gaskets are equipped with graphite wires.
Because pressure vessels operate at such high pressures, they must be designed with extreme caution. A ruptured pressure vessel poses a serious and irreversible risk to people and property. The ASME Sec VIII code governs the design of pressure vessels in most cases.
For pressure vessel design, the following inputs are required-
Test Pressure Design Temperature Internal Design Pressure / External Design Pressure
Construction materials
Types of assistance
Loading method
Applications of Pressure Vessel
Pressure Vessels are most widely used in the following sectors-
Petrochemical
Refinery
Fertilizer Industries
Oil and Gas Industries
Chemical Plants
Power Plants
Regular inspection of pressure vessels is very important to avoid pressure vessel failures.
For more details visit - Pressure Vessels Stockist in Mumbai