A Beginner's Guide to Thrifting
Tips on thrifting for first-timers and OG thrifters.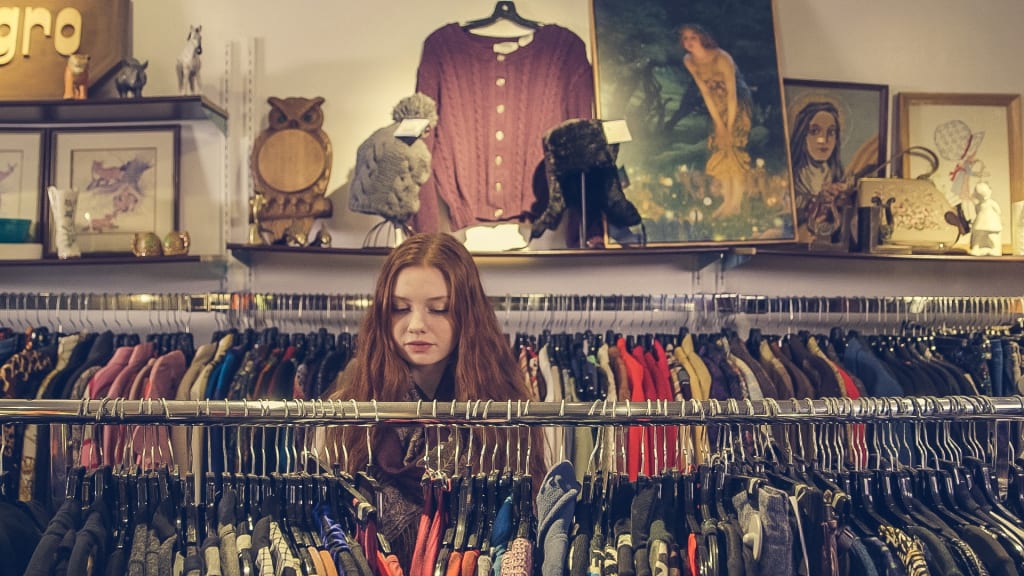 To the millennial, thrifting is a unique way to add one-of-a-kind pieces of clothing to your wardrobe. It is also a great way to save money on clothing. Most items at thrift stores have lived on Earth longer than you. The trends seen today were trends created years ago. The best part about thrifting is that you'll find the same trendy pieces you'll see at the mall, only for a cheaper price. Thrifting is not only a way to cheaply express your personality through style; it is a helpful way to fight against pollution and climate change.
Fast fashion is producing inexpensive clothing rapidly by mass-market retailers in response to the latest trends seen on runways. The speed of production plus artificial materials creates a major contributor to global warming and climate change on our planet.
Are you interested in going to the thrift store for the first time or are you interested in learning more ways to protect our planet? Below are some tips on how to get the best out of thrifting.
Enter with an Open Mind
Never enter searching for one thing. Let the "thing" find you. It is easy to get lost in the dozens of racks so it's easier to just go with the flow at first. An open mind allows all the unique pieces to catch your eye.
Grab a Caddy/Cart/Basket
No matter what you call them, it's in your best interest because who knows what you'll find. Your arms will get tired. Save yourself a trip back to the front of the store by just grabbing a cart. Better to be safe than sorry!
Sales, Deals and Discounts
Some stores offer percentages off specifically tagged items and even half off the whole store. Most times stores have huge sales if they need to lower their inventory. If you know of a good sale at a thrift shop near you, go early. There will most likely be a line out the door.
Wash Before Wearing
News flash: thrift stores and resale shops rarely have the necessities to wash anything. Even if it looks like what you found is new, wash it anyway. You should also apply this rule to clothes bought from department stores.
Go Frequently
Inventory is always changing, so it's fun to go thrifting a lot. Thrift stores have clothes for every season all of the time. Thrifting is not an expensive hobby. Items might not be there when you come back, so if you are unsure about something, snag it anyway.
DIY Projects
If you love to DIY anything, you can find cheap things to re-purpose at any thrift shop. This is a great deal when it comes to furniture pieces. With the right tools, paint and YouTube teacher, you can turn one person's trash into another one's pleasure. Clothing items are easy customization as well.
Donate and Recycle Clothing
Throwing away clothing is not good for our planet as it contributes to the heaps of waste in landfills. Donating clothing is one way to recycle items you no longer want. If something is too dingy to donate, seek a recycling facility near you. There are bins to place clothes that will be recycled into new material. Instead of throwing fabric away, take care of your waste in a charitable and/or environmental-friendly way.
Thrifting is the ability to experiment with fashion trends without spending thousands of dollars. Although thrifting has been on the rise as of late, it has always been a common way of shopping for everyone. Thrift stores and resale shops offer cheaper clothing, furniture, kitchen items, home decor and more. They are also places for people to donate items no longer of use to them to give back to the community.
Most of the trends that fast fashion companies try to produce already exist. You just have to find them. All it takes is patience and creativity.
Thriftily,
Michala