7 Tips for Hosting a Dinner Party
How to Successfully throw a Dinner Party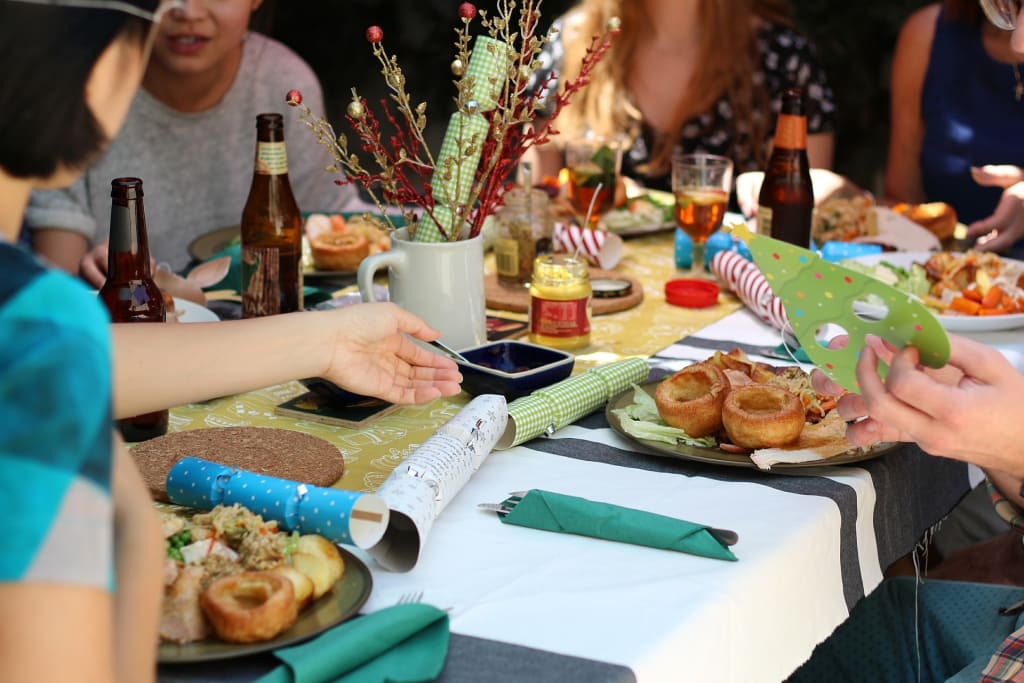 Hosting a dinner party is exciting but can be stressful. Making sure the house is sparkling clean, cooking delicious meals for your guests, and setting up the table. It has inevitable pressure of trying to ensure everything runs smoothly. However, it is an opportunity to impress your friends with your cookery skills and hosting ability. It should be fun. Here are 7 Tips for Hosting a Dinner Party:
1. Preparation is key
The success of a dinner party depends highly on the preparations. It is important to plan. List down everything you need from the dishes, decorations, and drinks. Also do not forget to lock up the dog. writing things down and ticking makes things easier and leaves no room or less room for errors. Besides, do not leave anything to handle at the last minute. Otherwise, your guests will enjoy the dinner while you are running up and down.
2. Bringing Something
Many people are not comfortable asking their guests to bring in something like a bottle of wine or chocolates. Nevertheless, your guests should be bringing something. For example, a bottle of wine is a great gesture than even helping to plan the dinner. You may also ask your guests to bring something you may need, for example, wine glasses. Moreover, you may involve people by having everyone prepare something on the table. Involving everyone will help coordinate and know what everyone will bring to the party. However, do not give the guests any cleaning responsibilities. They are here to have a good time.
3. Menu Planning
Meal preparation is the key to the whole event. Prepare simple delicious meals. Do not try new menus when hosting a party. It is important to ask the guests what they eat and what they do not. You do not want to prepare something allergic to them. In case you want to try a new menu, try it a day before, let people like your family taste and give you honest opinions. Ensure you are serving freshly cooked meals. However, in case you do not like to spend a lot of time in the kitchen, go for dishes that cook faster or put them in the oven to cook before guests arrive. For desserts, you can prepare them ahead day before.
4. Provide Plenty of Drinks
The worst thing that can happen at your dinner party is the drinks drying off. Buy more drinks than you need and keep topping for people throughout the dinner. To be unique, try looking out for the displayed rare whiskey for sale. Getting a rare bottle may seem like a fantasy. However, you can get a precious bottle of wine or a high-quality liquor online. Try to be unique in all your servings. In case any of your guests get enough of the drinks do not persist. Everyone has his or her limit when it comes to alcohol intake.
5. Set the Ambiance
Setting an ambiance before your guest's set is great. Just a few spruces can transform the space. Set flowers on the dining table and light scented candles to set in a subtle mood. Also, you may dim the lamps and have fairy lights across the ceiling. Calm and warm lighting helps people to relax and feel at peace. Most importantly you should select good and calm music. Select a cool playlist according to the preference or age of the people you invited for dinner. Small powerful speakers which maintain a good sound are ideal. In case you do not know much about music; you may invite a person with good taste in music and tell them to create a playlist.
6. Have a Backup Game
In case people start to get bored, plan for backup games for entertainment. for example, you may go for Articulate or for a heads up to cheer up people. Also, you may consider it a challenging game.
7. Thank You, Etiquette
If your guest brought anything, like flowers, wine, or chocolates, you do not plan and send thank you cards. If they brought anything, you should show appreciation before they leave. For instance, you may have a chance to thank them before the party is over or you can do it one on one.
Conclusion
Hosting a dinner party is fun, however, it can be challenging if you are doing it for the first time. Do not put much pressure on yourself. If anything goes south, laugh it off. Next time you will do better.