5 Tips for Saving Money on Groceries in College
Shop Smarter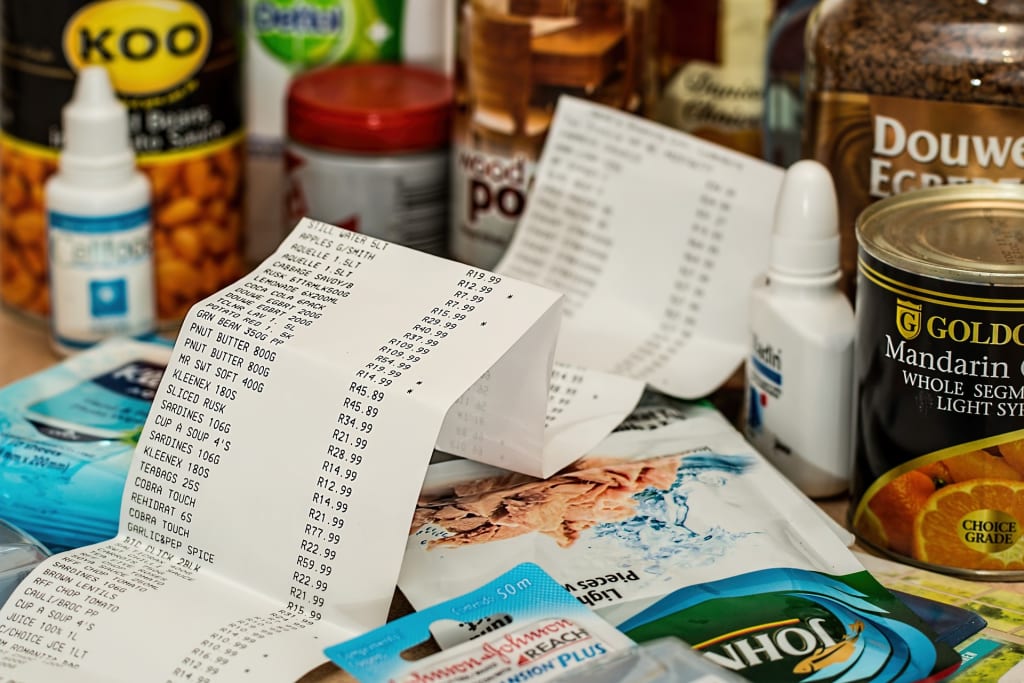 College is a time for learning, creating new life experiences, and having fun. It's not a time to worry about how you're going to afford to eat, or how you're going to eat healthy while you're on the go. Instead of living on Ramen noodles, there are things you can shop for that will save you money while allowing you a healthier diet. There are also stores that you can shop at for cheaper and healthier options.
Shop at the right stores.
If you're eating healthily, you may be inclined to shop at health food specific stores, like Whole Foods and Trader Joe's. While these places may seem like your best options, they aren't always the cheapest. I know that some grocery stores aren't available in all states, but here in Michigan, your best places to get groceries that are good for you and won't break the bank include Aldi, Meijer, and Fresh Thyme Market.
When shopping at Meijer, take some coupons with you for some extra savings and sign up for their mPerks rewards for extra savings. Aldi keeps things cheap from the start, so you can't use coupons at their stores. Make sure you take your own shopping bags and a quarter to rent your cart.
Get better at storing food.
How you store your food makes a big difference in how long it lasts. That means picking the right containers for items that need an airtight atmosphere (Bento boxes are great for this) and for those that thrive better when they can breathe. Storage bags and containers aren't all that matter, though. How you arrange the items in your refrigerator can have an effect on how long your food lasts, as well.
Consider a lettuce storage container that will help keep your head of lettuce fresher longer (we have one and it works amazingly). Those cute, onion-shaped onion holders work well, too, for keeping onions fresher for longer. Store potatoes in a cool dark place and you'll feel like they last forever (if you're not on a starch-free diet).
Pick foods that last longer (We're talking about fruits and veggies here).
Some foods ripen faster than others. Instead of buying a bunch of fully ripe bananas, buy a few that are ready to eat now and some green ones that will be ripe when you're done with the others. You can use this trick with avocados, as well.
If you tend to not eat raspberries the first day or two you have them, stick them in the freezer. The same goes for blueberries, which can start to mold in just a few days. Salads are a fast and healthy meal for college students on the go, and you can mix greens with fruit to get a great tasting meal full of vitamins.
Always write a shopping list.
You'll save a ton of money when you go shopping if you go with a list and stick to that list. Don't just stroll down every aisle, head right to the areas where the things you need are. This will help you avoid all sorts of temptations and save you time.
It's also smart to avoid impulse buying when you're waiting in the checkout line. That's what all that stuff is up there for—to trick you into some last minute purchases of junk food and other junk you just don't need. Find the shortest line and keep your head low.
Never shop when you're hungry.
Eat something, even just a small snack, before you head to the grocery store. You don't want to go in there hungry because that will lead to extra spending and poor decisions on what you buy. If you're hungry when you shop, things that don't fit the "healthy" idea of nutrition are more likely to end up in your cart, like stuff from the frozen treats department or the junk food aisle.
For some, shopping is fun; for others, it's a pain. However you feel about it, it's something you have to do, so why not do it wisely?