5 Things That Will Make Your Neighbors Green With Envy
How to show off to your neighbors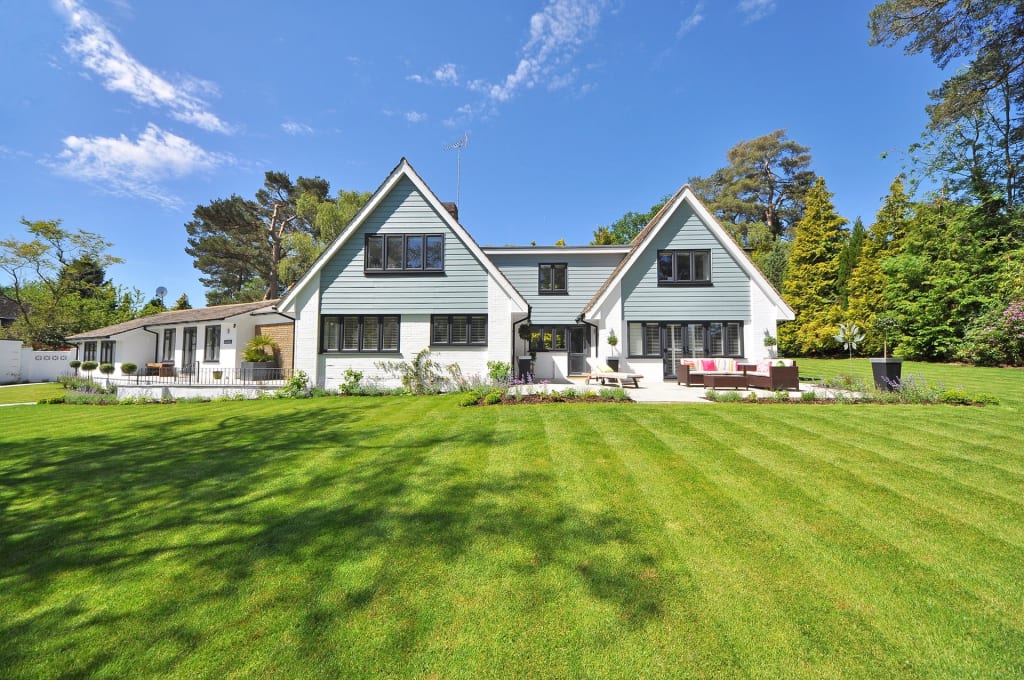 Do the Joneses live in your neighborhood? You know them: the people who always have everything around their home neatly manicured and whose lives seem to just effortlessly fall into place. The perfect family that set the bar for the rest of the neighbors. Whether you can (or want to) keep up with them aside, you've worked hard to achieve what you have. Show off your achievements to the neighbors with these five things that are sure to make them jealous.
The Perfect Lawn
Your front lawn is a showpiece that lets others know you have truly made it. Turf-grasses for lawns make up the largest crop grown in the United States today. More than useful fibers or food for humans or animals. Grass. Yet, it seems that attaining that perfect, weed-free, manicured lawn eludes many people.
Show the neighbors you have it all figured out with a smooth, blemish-free lawn this year. Set yourself up for success with grub control to prevent digging animals and brown spots. Over-seeding and fertilizer in the fall can help encourage a lush surface to develop in the spring. Don't forget to use weed preventer to control less desirable plants that want to call this healthy ground home.
You'll want to ensure the lawn gets plenty of water at the right time of day. To make sure it gets done, consider having an in-ground sprinkler system installed.
Solar Panels
Show the rest of the neighborhood how important the environment is to you by installing solar panels on your roof. They'll really be envious when the power goes out and yours is the only house on the block still going about your regular business.
Having panels installed is more affordable than you might think. There are financing and lease options to help with payments, plus many government and private agencies offer rebates and incentives to cut the overall cost.
Solar panels have come a long way since they first appeared. New units are lighter and smaller while still producing the same amount of electricity. If your roof isn't suitable for an installation, you can have a freestanding array put into the yard to gather and convert the sun's rays.
Home Remodel
Have you been thinking of a home addition or upgrade? Your neighbors are sure to notice the contractors arriving daily to make improvements to your home. Converting the basement to a usable room, remodeling your kitchen, or having new windows and doors installed can not only inspire a green streak in your neighbors, but they can also add to your home's overall value.
Remember that even small upgrades or remodeling projects can have a big impact. Hire a professional painter, have cabinets refaced, or upgrade to new smart appliances for a boost without the expense of a major overhaul.
A Backyard Oasis
There is a good reason for the stereotypical picture of a neighbor peeking over the backyard fence. Besides inspiring jealousy in your neighbors, effective backyard spaces can help you have more usable living space without adding to your house. Construct a deck or patio where you can entertain and socialize with family and friends. Add an outdoor kitchen, complete with cooktop, refrigeration, and running water, for a truly functional backyard addition.
Depending on your budget, a spa, sauna, or stone-lined pool can provide relaxation and fun for the whole family while attracting serious attention from the other side of your fence. Be sure to use storage wisely to conceal unused and seasonal items and keep the yard looking neat.
A New Car
Pull a new car into the driveway and the neighbors are sure to start talking. Maybe not directly to you, but amongst themselves. New cars lose value quickly, though, so if you are planning to replace the family vehicle every couple of years, then it may be worth checking into lease programs.
The desire to share your accomplishments with others is natural. Keep your boastfulness to a friendly level, though, so you can still invite the neighbors over to enjoy that great new backyard.