4 Ways To Save Money on Essentials
Is money tight for your family this year? Here are some easy ways to save money on essentials.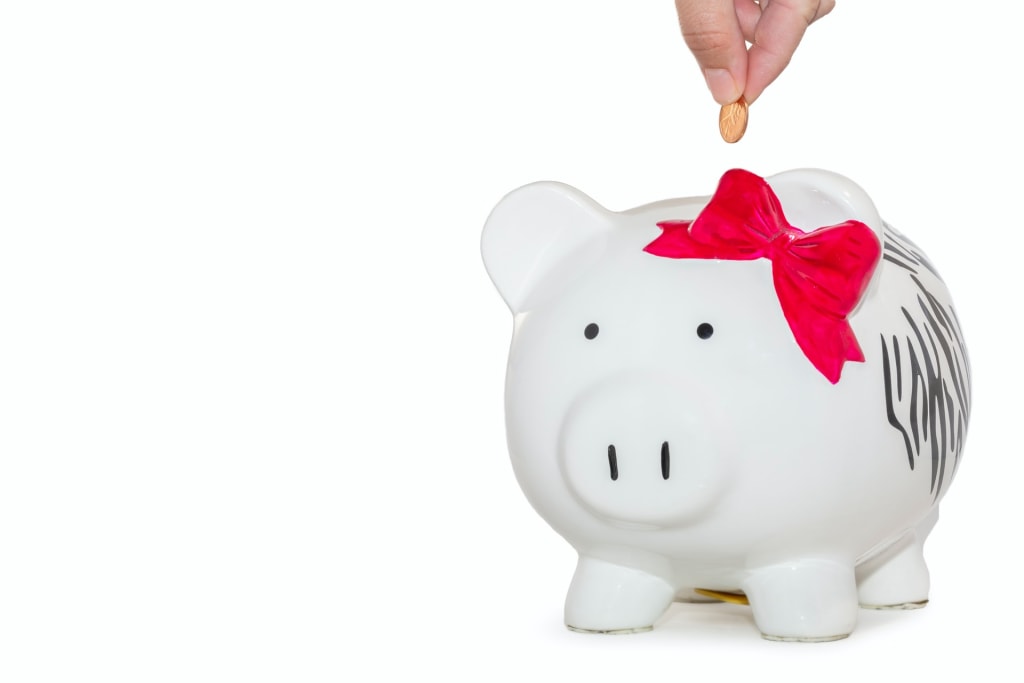 The expense involved with raising a family, including children and pets, has increased significantly over the last 10 years. Unfortunately, many people's income has not kept pace. If you are struggling to make ends meet, you may be looking for ways you can stretch your monthly budget by saving money on essentials: Food, clothing, utilities, even entertainment.
You do not have to make major cuts to your budget. Small changes can add up in big ways. Here are some little ways you can adjust your budget to save big money on essentials.
1. Pets and Pet Care
For many people, pets are part of the family. While pets are expensive, it is possible to care and provide for them even on a budget. The trick is to spend smarter on your pet supplies. For example, you can save a lot of money in veterinary bills if you purchase high-quality pet food, perhaps with a nutritional supplement such as Nutra Thrive for dogs, to support your pet's overall health. Keep in mind that high-quality does not necessarily mean high price. Check the ingredients and look for a food that names a meat prominently on the list. You can save extra by buying pet food in bulk.
With relatively low adoption fees and discounts on spaying or neutering, adopting a shelter pet can save you money and is more responsible than purchasing a pet. You can also save money by making your own pet toys, buying pet medications online, and learning how to groom your pets yourself.
2. Clothing
Young kids grow at a sometimes unbelievable rate, and it doesn't take long before they outgrow their clothes. Therefore, it doesn't make sense to buy new items, such as clothing and shoes, that they are only going to get one or two years of use out of at most. You can save a lot of money by purchasing the clothing and footwear that your children need secondhand.
You may think that secondhand clothing is out-of-date, but with kids' clothing that typically is not the case because kids grow so quickly. Parents need to make room for a new wardrobe when the old clothes are outgrown, so donations are likely to come in pretty quickly. When your child has outgrown the clothing, you can pay it forward by donating it again or, if you have more kids, put them aside until the younger ones can wear them. There are a lot of essentials for your family that you can buy second-hand, including toys, books, and furniture.
3. Utilities
There are lots of little ways to spend less money on your utilities through conservation. Making sure plumbing is in good repair saves water and turning off lights when not in use prevents energy waste. If your budget will allow, you should also look into energy-saving upgrades to your home. Though the upfront costs can be significant, they can be a good investment because of the money they save you in the long run.
4. Entertainment
Everyone needs to do something fun once in a while, especially kids and pets. There are many entertainment options available in your own town or neighborhood. A great way to entertain kids is with a trip to the public library. Not only is the excursion fun in itself, but you can borrow books and movies to amuse your children upon your return home, and as long as you return them on time, it is absolutely free. Other free or low-cost amusements include local parks and board games.
You do not need to go far away for a fun vacation. Chances are that there is a state park or other interesting attraction right in your area. These are often reasonably priced, and when you make it a day trip you can save a lot on accommodations. Camping can be a valuable family bonding experience, and you don't necessarily need to go any further than your own backyard.
There are lots of creative ways that you can save on essentials while still providing adequately for your family. This suggestions may help you spark some clever ideas of your own.
About the Creator
Paisley Hansen is a freelance writer and expert in health, fitness, beauty, and fashion. When she isn't writing she can usually be found reading a good book or hitting the gym.
Reader insights
Be the first to share your insights about this piece.
Add your insights