4 Easy Ways You Can Live a Zero-Waste Lifestyle
Don't know where to start on going zero-waste (or why you should)? Here are four steps to get you started, and three benefits of the lifestyle.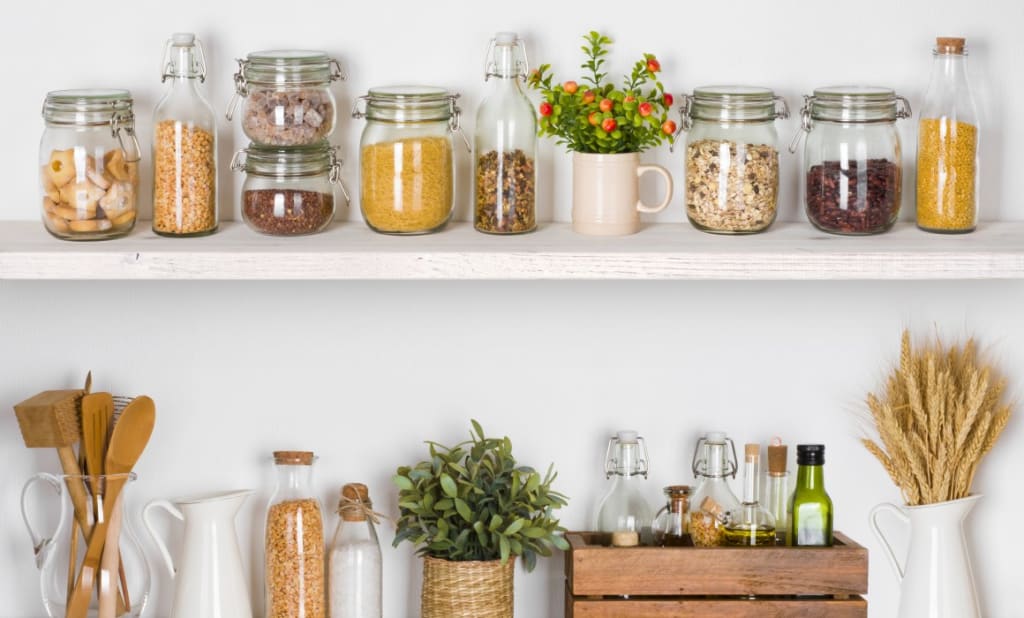 Image
Zero-waste living is gaining momentum, and rightfully so. As more and more people are recognizing the importance of loving and caring for our environment, the lifestyle is becoming more attractive.
A zero-waste lifestyle is not so much about using less, and more about how you can use resources repeatedly and creatively.
Health Coach Tip: Behaviour change is much more effective when we ADD, not SUBTRACT. This method excites the 'monkey mind' (keeps it hooked on the new behaviour) as we get to do new and different things, instead of focusing on what we cannot do.
Below are a few steps that can get you started on your zero-waste journey, as well as lasting benefits when you need to remind yourself to keep going.
Adopting a Zero-Waste Lifestyle
1. Invest in reusable items.
Food containers: Preparing your own meals not only saves you money, it also reduces your consumption of single-use food containers from restaurants/cafes. If you are tracking your food intake, you also get to know what's in your food; no hidden ingredients. Win-win!
Water bottle: Having your own BPA-free water bottle is the surest way to meet your daily hydration goal (three liters minimum) and minimize your plastic waste. I use this bottle: Enine
Mug: If you're a coffee enthusiast, despair not! Coffee shops allow you to use your own coffee mug. Just hand it over the counter and you're good to go! If you're staying at the shop, you can request for a mug.
Utensils: Having your own utensils means you can eat your prepped meals on-the-go, and not struggle with having to go to a grocery or restaurant to sneak plastic utensils. This is my favorite brand: Bambu
Straws: According to Ocean Conservancy, straws are the 11th most found trash in oceans. It also takes 200 years for plastic straws to decompose, and many marine life suffer from plastic ingestion. Fortunately, stainless steel and bamboo straws are becoming more available and are more eco-friendly.
Mason Jars: Use mason or glass jars for just about anything! Versatile and easy to store/carry, use jars as your mug, bulk food container, household or personal products container, meal container, etc.
2. Bring your own bags.
This applies to shopping at groceries or markets, buying at restaurants/cafes or shopping at the mall. If you forget to bring your own bags, you can re-use the plastic or paper bags!
Here are a few ideas to re-use plastic or paper bags:
Use as trash can liners.
Use as pets' poop bags. (Seriously!)
Use as your reusable bags for next time.
Return them to the store. (Some stores let you return the bags for free or with a refund!)
3. Buy in bulk.
Bulk stores are popping up everywhere, and for good reason. They reduce single-use plastic packaging, focus on reusable packaging (hello, mason jars!), and reduce your shopping costs. For those in the US, here's a handy guide on where to shop: Litterless.
4. Smart Meal Prep/Grocery Shopping
Smart meal prepping is calculating how much food you consume in a day or a week, and writing your grocery list accordingly. By thinking over your grocery list carefully, you reduce the risk of buying too much food that could go bad in your fridge or pantry.
Benefits of a Zero-Waste Lifestyle
1. Less Clutter
...equals more space. With less single-use packaged items in our cupboards, drawers, and cabinets, your home becomes more organized and pleasing to the senses.
Health Coach Tip: Did you know that our physical surrounding reflects our mental and emotional states? With less clutter, our mind has more clarity and space to think creatively and freely. When you feel stagnancy in your life, de-cluttering is a must! Start with your physical space, and eventually, your mental and emotional spaces will catch up.
2. More Savings
Products in single-use packaging cost more than products in bulk! By reusing items, meal prepping, and grocery shopping wisely, you get to save money, space, and time.
Health Coach Tip: Re-using items actually trains your brain into thinking outside-the-box, or creatively, which is beneficial for all other aspects of your life.
3. Environmentaly Friendly
As mentioned earlier, plastics harm marine wildlife due to its inability to decompose easily. When burned, plastic releases toxic chemicals like dioxins, mercury, and polychlorinated biphenyls, and thus is a major source of air pollution. With a zero-waste lifestyle, you become an advocate for the environment.
These are only some ideas for and benefits of a zero-waste lifestyle. As you go along your zero-waste journey, no doubt you will creatively think of many more that will make a lasting change in your life and your environment. :)
About the author
Andrea is a certified holistic health + life coach, Reiki/energy practitioner, fitness + nutrition enthusiast, certified plant-based chef, and aspiring MD. She loves all things wellness + spirituality + humanitarian. IG: @andreacalayan