2022 Sleep Therapy. Beats To Lull You Mind and Body For Real Rest
Employing the science of binaural rhythms for the best nights of sleep ever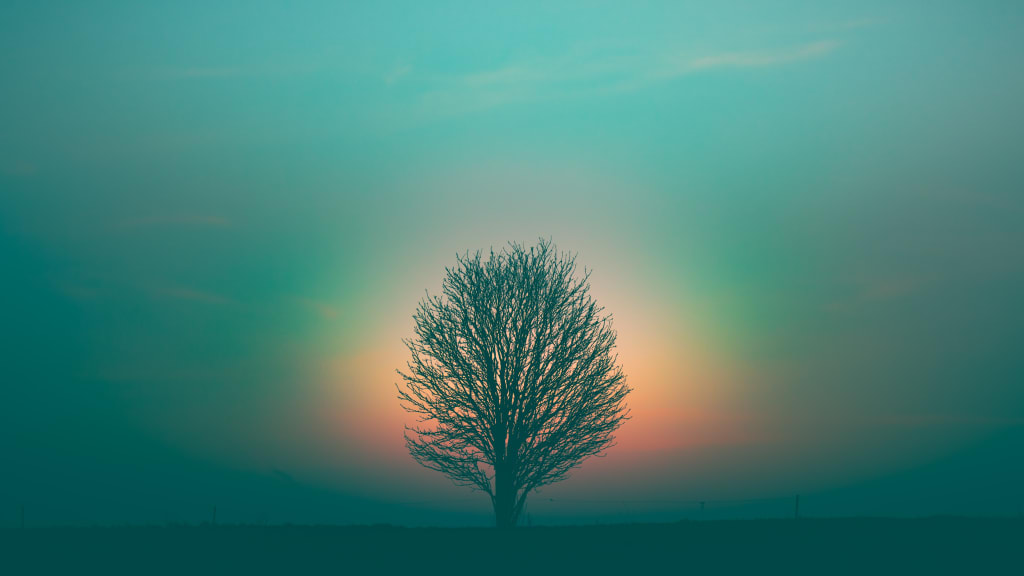 Photo by Marek Piwnicki on Unsplash
Like many twelve-year-olds, my daughter is a Minecrafter. Playing this game has fostered and fed her artistic creativity. In her downtime, my daughter shifts from drawing sketches and cartoon characters to still life reproductions and is now moving to water painting. Some of her art can be seen here, her Instagram art account. @interestingink
Whether she is bent over her sketchbook or head up and working off a digital screen, she is always accompanied by music. The creators behind Minecraft have also incorporated their platform to include background music that streams binaural music that stimulates the creative side of the mind.
Walking into her room, you step into a pleasant aura. The music plays lightly in the background; she's quiet and immersed in creating her worlds or captured in the make-believe quest her custom-crafted character is set upon.
Despite being generationally separated, I can appreciate the artistry of her digitally created worlds. She builds beautiful fortresses in the sky and sea. Cloud castles and subsurface caverns are rife with clever inventions and caches of goodies. These avenues of expression and outlets of creativity help balance her naturally anxious state of mind. Like me, my daughter seeks calmness in her surroundings. Unfortunately, this wasn't always so.
Last year, my wife and I noticed our daughter coping with significant issues. Ranging from anxiety to depression of grave concern, we held several discussions amongst ourselves and with our daughter. We soon realized that professional help was required. Unfortunately, CoVid was a significant catalyst causing my daughter's already present anxiety and depression to worsen. But with the help of a specialized therapist and medication recommended, explained, and supported by her therapist, and our family doctor, our daughter's mental health has done a complete turnaround.
We had one issue remaining that we felt needed to be solved. Getting our daughter to have a sound and restful sleep. She's a very active and vocal sleep talker. So whatever she's dreaming about, we usually hear about in real-time.
Then Vocal helped me curb this problem. One of the challenges Vocal put up was for a playlist. I can't recall the specifications, only that I read one Vocal story about binaural beats. Music formed with deep, mellow rhythms focused on frequencies to ease and please the mind. Music to sleep, rest, and wake refreshed.
Sleep sounds were not new to me. I had long been setting my daughter and often myself to sleep with sounds of ocean tides, rivers, creeks, streams, campfires, and forest sounds. They were relaxing, but I occasionally found myself stirred awake to birds, owls, or others making their natural sounds in the night. It wasn't a deep sleep.
We moved into listening to sleep meditations, which were sometimes very effective but at other times kept your mind following the scene set by the narrator, delaying falling into sleep in a reasonable amount of time.
Then I looked more closely at the binaural beats and chose a few playlists created explicitly for deep, restful, healing sleep. Since using these playlists nightly, my daughter falls asleep soundly, sleeps peacefully, and awakens feeling fresh as a flower.
This is the first sleep playlist featuring binaural music.
I also play them at my bedside nightly. Regardless of the amount of stress my day has dealt me, and it is consistently high and unrelenting, I fall asleep within minutes. My mind is relaxed, my anxieties extinguished, and I feel lulled into a gentle, comforted, and thoroughly restful sleep. I have always been a morning person, waking chipper and facing each new day with a sense of optimism and positivity but waking from a night cocooned by these scientifically designed lullaby's, I wake up feeling amazingly good.
Sleep Goals For 2022
Getting my wife hypnotized and addicted to a binaural-based, deep, relaxing, restful sleep.
My wife is a terrible sleeper. Her sleep patterns are erratic and often inconvenient to us as she requires intermittent napping. A habitual late-nighter, her mind wants some sort of distraction. So she needs the right kind of noise to fall asleep. Then, when she finally does conk out, her sleep is fitful; her body jerks, kicks, and flails across the bed. Upon waking, it looks like a group of hapless burglars invaded our room. Their only purpose was to steal our bed's covers, sheets, mattress liner, and pillows. They almost got away with it before being interrupted and leaving the bedroom destroyed at their escape.
My sleep habits are better ingrained. Consistent with my bedtime, I settle in to read for a while before starting up the sleep playlist. Then it's off to la-la land. These relaxing beats are so effective at lulling one's mind and body that you won't get through a chapter if you were to start the music and then pick up a book. Beat, hum, throb, thump, nighty-night. You're in sleep town now.
I want this type of rest for my wife, and on the first night of the year, I began working on her to have music on instead of the tv when it should be bedtime.
What isn't so good is that my wife is a fussy person by nature. If some things are a little off, not quite right, or slightly bothersome, it hinders her appreciation of that specific thing. She almost likes the sleep playlist. Perhaps I will get her coaxed into sleep with some fine-tuning.
Binaural beats with Ocean Waves
While I prefer binaural music intertwined with the sounds of ocean waves, my daughter has set a playlist for her nighttime ritual that plays the creative sounds of her Minecraft world, and it doesn't take five minutes for her to fall into a deep, restful sleep.
If you struggle with getting a night of good sleep, I highly recommend trying out binaural music to help ease you into a lucid dreamland taking you deeper and deeper into a mind and body slumber.
There are various binaural playlists. Some are dedicated to positive energy healing while others direct your mind with the sounds focusing on peak awareness and memory recall. Another favorite of mine is one aligned for stress relief, and who among us isn't stressed to the limit?
Wishing you all a deeply relaxed and restful sleep in 2022!
If you have the means and desire to help support my writing, you can do so here. Everyone needs helps at one time or another and I sincerely appreciate any that comes my way. Click on the link here if you want to buy me a cup of coffee! Thanks in advance!
About the Creator
1st generation Canadian-Hungarian
Father, Fly fisher, Chef, Reader, Leader, and working on writer.
Feedback appreciated anytime. Tips always appreciated.
Reader insights
Be the first to share your insights about this piece.
Add your insights