15 Unique Side Hustles That Can Bring You Passive Income
(If You are Short on Cash or Just Curious)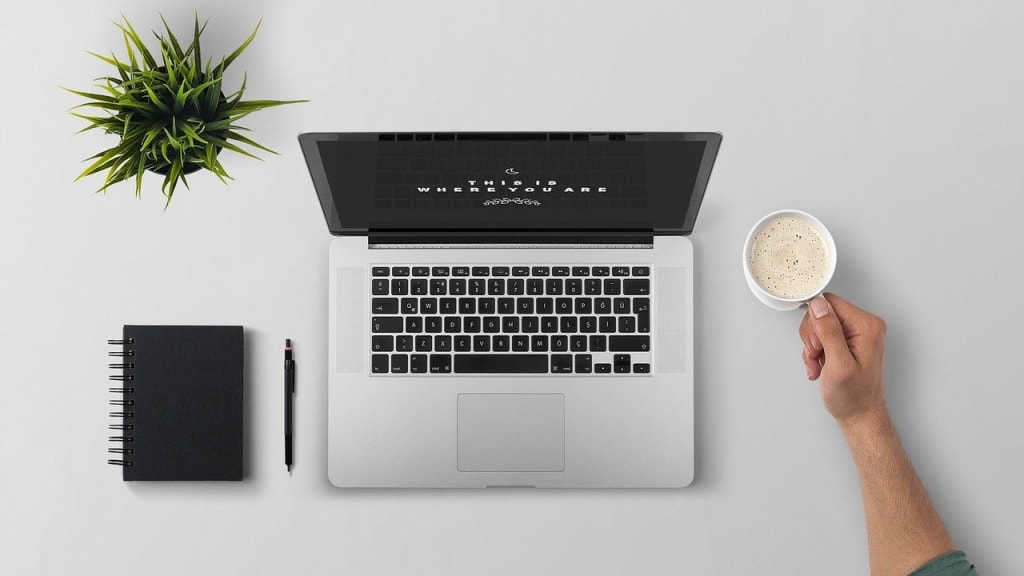 One thing a lot of people don't realize is that your favorite side hustle can bring you $50- 1,000 in extra income a month. Sometimes more! Whether it be painting, drawing, or running a niche Instagram or Pinterest blog, it can be monetized. Below are a few of my favorite side hustles. If you are a broke college student or are in need of extra cash, these might spark creativity.
1) Reselling Books, With a Twist
For this you are going to need the App "ScoutIQ" by Caleb Roth. First, go to your local bookstore or preferably goodwill or thrift shop. Pick out any book(s) the most profitable would have to be school textbooks, financial, the "dummies" series or any educational book. Next scan each of the barcodes. When you do this the app will tell you if the book is profitable for resell or not. Try to aim higher than 14$ profit for calculated shipping, or charge 1-3$ extra for shipping. These books can be resold on Amazon or Ebay for a bit more than your buying price but less than its original value as "used".
2) Selling Stickers
I mentioned drawing and art earlier and if these are your hobbies and you like to doodle, this is for you! Let me introduce you to RedBubble.com Redbubble is a website that artists and creators can sell their art on. They set the base price and you mark it up. Your markup margins determine your profit. The absolutely fantastic thing about Redbubble is that you can upload a single artwork and it gives you hundreds of items you can print your work on and sell it. Redbubble has a wide selection of clothing, artwork frames, sizes and types, phone cases, stickers, face masks, bags, notebooks and puzzles even!
3) Run A Niche Account
This is more of an add on to number two but, a good way to drive traffic to your Redbubble or other website is to create a social media account that affiliates with the niche. Pinterest gain 1-6k views per post on average as long as you pick the right keywords, (it's also a lot easier to gain reach than Instagram) and Instagram provides a more solid and visible foundation to viewers. For Example, I recently started an Autumn/ Halloween aesthetics Instagram account @theautumninspo . And while Instagram allows me to create an aesthetically pleasing niche account, it also provides me with a solid way to make "collections" of certain things using stories such as recipes, stickers, drinks, wallpapers, books, and activity ideas. Pinterest, I use more for gaining reach with pins. If you are just looking to make sales I suggest Pinterest as it is straight to the point and you can make a page and organize your products by type or style.
4) Coin Collecting
Another hobby you could turn into a side hustle is coin collecting. My dad does this all the time and makes $50-300 a coin. He goes to the bank and asks for rolls of quarters and inspects all of them to find rare ones.
5) Buy and Sell Gift Cards
This one is a lesser known hobby. Selling gift cards. Start by going to CardCash.com
This website allows you to buy fully loaded giftcards for up to 70% off then resell them for the original price.
6) Flip & Resell Free Items on Craigslist
I haven't tried this one personally but my uncle used to do this. Start by going on craigslist and heading to the free section. The items you are looking for are the types that you can flip. Ones that are not too big but not too small. Nightstands, old mirrors, certain pieces of home accents you can refurbish, and basically anything that has potential. Things you can repaint or add accents to then resell. A lot of these items are usually items you find within your local area that need to be physically picked up.
7) Refurbish Old Jewelry & Mirrors
This is a more aesthetic and creative side-hustle that includes thrifting. You can always go to local thrift stores to find unique pieces and then clean them up and resell them on Ebay, Etsy ect. Another really col. Place to find old jewelry, rolex, gold bars, and gemstones in Policeauctions.com. Very few people know of this website so it's fairly unsaturated. Police Auctions.com is where the police department puts up random items found at crime scenes and all money goes towards the department. You can usually find the necessary polishes at Michaels.
8) Starting A Blog
This one is kind of basic-ish but I thought I would ad this in because I really enjoy writing. It's a great way to decompress and get my thought out there. There are a lot of websites that will pay you for writing blog posts such as vocal. So not only can you express your voice, you can link it to social media and get views. You can monetize a blog by doing affiliate marketing, displaying ads and adding links to other products of yours.
9)Affiliate Marketing
Affiliate marketing is how a lot of influencers make money. You are probably thinking, "Oh, I have to have a large following." Wrong. Most influencers that participate in affiliate marketing are micro influencers. This means they have 1,000-5,000 followers. If you want to grow your following, the fastest way to do so is to have a good feed. It can be any niche you would like and secondly, take part in follow for follow method. If you don't know what that is head over to my other blog post "Fastest ways to grow your Instagram" I will explain more about affiliate marketing in a later blog post.
10) Selling Modern Art on Ebay
This one is a Great One! A lot of people in my generation (Gen Z) sell random things on the internet and make hundreds to thousands per sale. Go for Large canvases for starters. Modern art is usually a large statement piece that flows with one's house, apartment or other living space. Good modern art categories are alcohol ink (which you can also create digitally on the app ProCreate), body art (search it up on tiktok), and drizzle and splat art. Drizzle art is where you take a bucket and tie it to a string from the ceiling and swing it in a circle over a canvas. Essentially a larger version of the "Spin and Paint" kids toy. The best way to sell these is by bid and start it at $100.
11) Sell Stock Photos
Selling stock photos is so easy! If you love nature photography or enjoy doing flatlays, theme pictures or still life, this is totally for you! I suggest selling the same photos across several websites such as iStock, Adobe Stock, Shutterstock and even Ebay. Make sure to price them in relation to others in their niche. I also suggest keeping your usernames the same across all sites so its easier to remember haha.
12) Writing Books On Amazon
Another good one for writers is to write kindle books also knows as E-Books. You can do this through Kindle Direct Publishing on Amazon and have it shows to thousands of viewers everyday! But don't forget to drive some of your own traffic to it. The best way to keep people buying is to do a series and sell them each for 3-4$ per e-book.
13) Place together IKEA Furniture
Okay this one has laughs behind it for me. To believe that some people will literally pay you to put together furniture because tis' so difficult, but it's true. To market yourself just put up an ad in your area and maybe on craigslist.
14) Manage Social Media Pages
Holy Moly is there money in this! A great way to make money is to manage social media pages. There are so many small businesses who don't have a social media presence and that can truly hurt someone's business. Create a pitch as to "Why?" they need you and set a monthly rate. Usually it's $200-300. Tell them how you will grow their business, what you are good at, and have some examples ready. Repeat this step for at least 2-3 businesses. If you don't know how to do this… I highly suggest learning prior to.
15) Become a Personal Shopper
If you enjoy shopping I suggest doing it during the Christmas season and marketing yourself on Instagram and Facebook towards wealthier areas. If you live in a city, set your ads to the richer neighborhoods. Most wealthy people do not have the time to shop for items and are too busy working. Yes, even in the holiday season.