10 Words and Phrases That Should Cause You To Grab Your Dictionary
And maybe your thesaurus, too.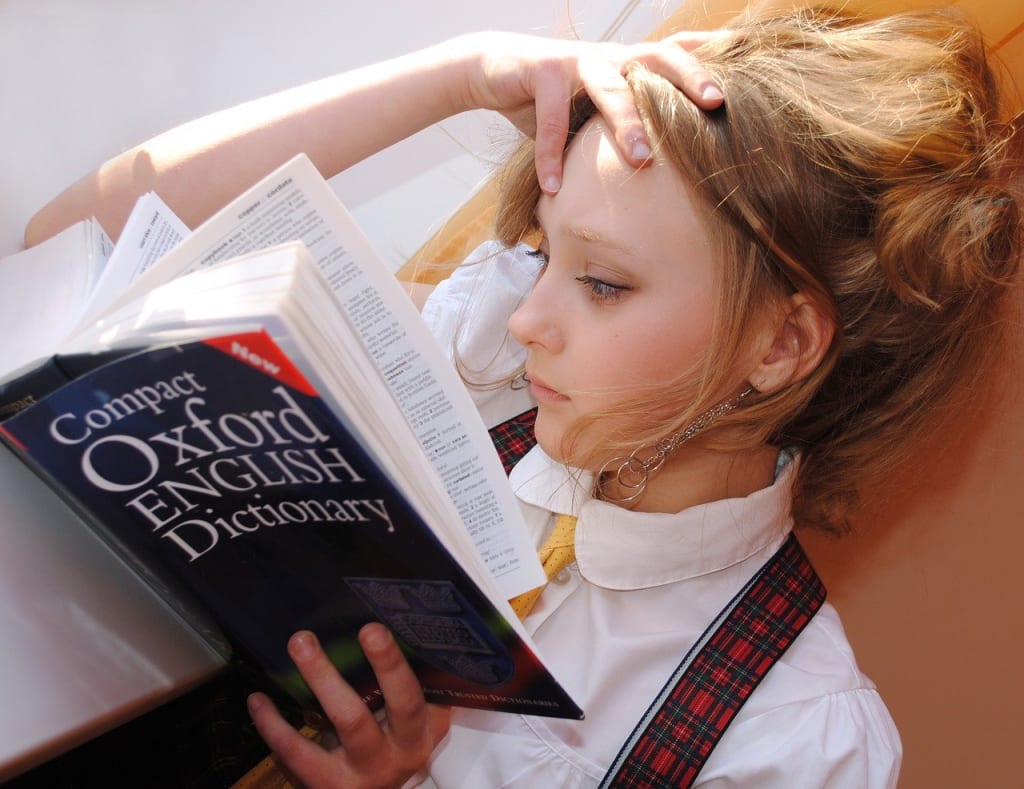 Image by Наталия Когут from Pixabay
I'm not one for foreplay, so let's get to it. My very first listicle!!
Coming in at # 10 and 9: BBQ vs Cookout
I don't know how or why people use the two interchangeably. Or worse yet, like "cookout" doesn't even exist! Everything is a BBQ! Imma help you Yanks and city folks out. Come in real close because I don't want you to miss this — if what you're doing involves a grill but no BBQ sauce? IT'S A COOKOUT.
#8 and 7: Ceiling vs Roof
This is another that I can make really easy for you. Inside? Good. Look up. Now say "ceiling". Cool. Now go outside. Look at the top of your abode. Now saying "roof". Excellent! Inside=ceiling. Outside=roof. Which brings me to the next set.
#6 and 5: Floor vs Ground
This is going to have a little Deja vu to it but just go with it and you'll grow with it! Inside? K. Look down. Say "floor". Good job! Now outside ya go. No sighing or eye-rolling allowed! Now look down again and this time say "ground". You rock! Gold star on the fridge for you!
#4 and 3: Neck vs Throat
Close your eyes. I want you to envision you're in the middle of a conversation and then from behind WHAM. You feel my hands gripping your neck tightly so you can't get away. I move around in front of you and grab you by your throat. If this visualization technique didn't work for you, then by all means practice with a friend.
And my number one (and two) pet peeves in the English language are (for now):
**drum roll*
#2 and 1: the Gulf of Mexico vs the Atlantic Ocean
I swear on all that is holy. If I watch ONE more episode of Beachfront Bargain Hunt and hear someone refer to the Gulf of Mexico as "the ocean" I'm going to pull a full-on Karen. And none of us wants that!!! I will write the show and ask that those idiotic statements be bleeped out. I'll write a second letter to the incoming homeowner that demands they relinquish their property immediately or after they've handwritten TWO THOUSAND TIMES:
I will not call the gulf the ocean.
I will not call the gulf the ocean.
I will not call the gulf the ocean.
I will not call the gulf the ocean.
I will not call the gulf…
Previously published in Illumination