10 Stores Like Ban.do That Have Awesomely Quirky Home Furnishings
I love the hippie vibe of Ban.do, but I want MOAR! These stores like Ban.do will make it happen.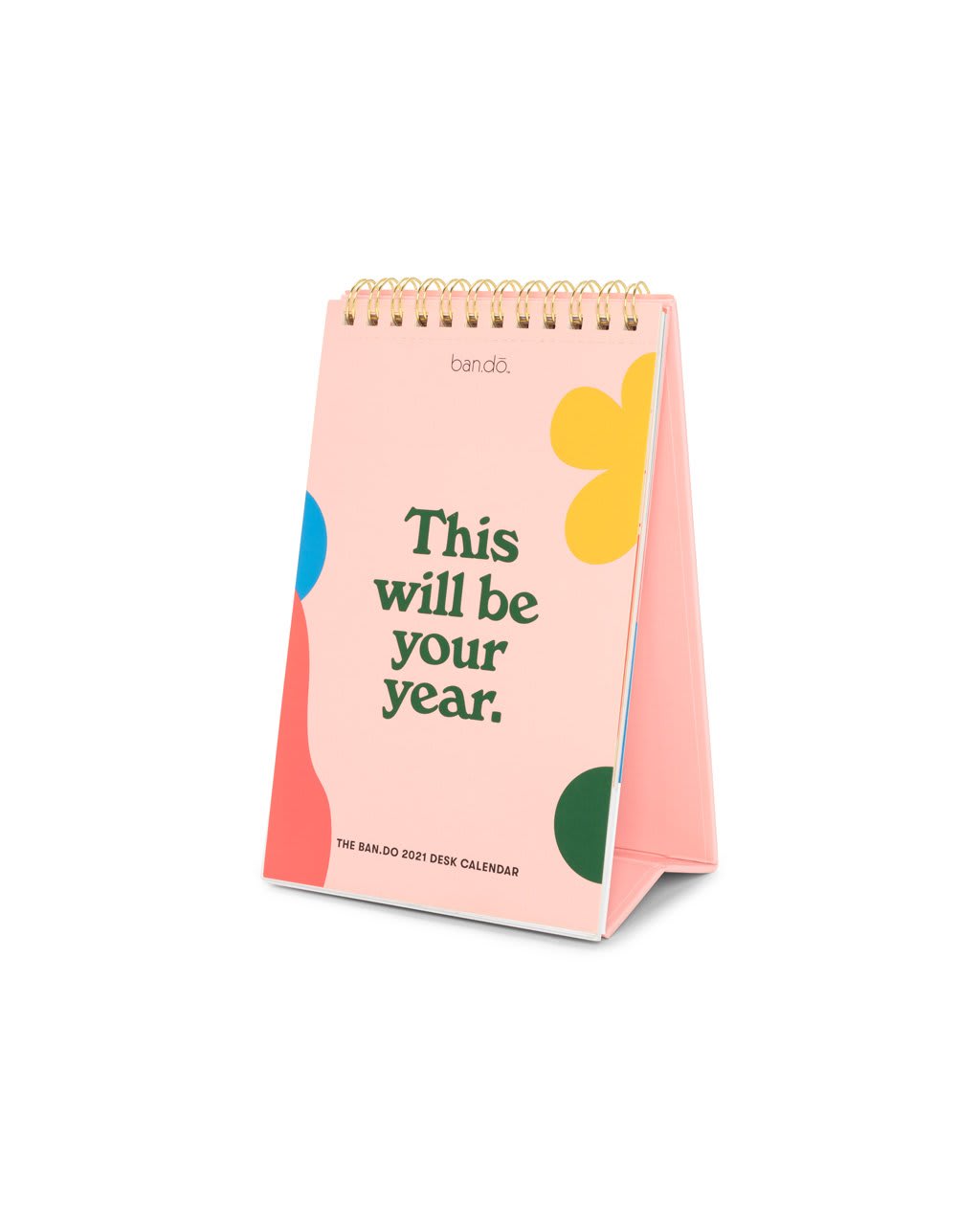 Via Ban.do
If there is one thing I pride myself on, it's designing an apartment that looks stylish AF. My apartment is filled to the brim with artwork, quirky items, accent lighting, and party-ready equipment. I'm always on the lookout for cool stores to continue my quest for the ultimate apartment, too.
When I first came across Ban.do, I fell in love. Like, in love love. Their store has this absolutely beautiful curation of quirky, positive, yet modern decor and office accessories that just jived with me. I've been a loyal customer ever since, and just recently bought their chic orange juice carton vase.
Of course, I want more of that stuff. But, where can you even find shops like Ban.do, anyway? I did some digging, and you might fall in love with these places, too.
Walker Shop is the Walker Art Institute's museum shop, and it's filled to the brim with stylish avant-garde clothing, artisan jewelry, as well as home accents. Though many would argue their jewelry is their big draw, the truth is that Walker Shop also has amazing statement pieces.
I'm a personal fan of their glassware, their balloon animal lights, and their statues. Even if you're just looking for a nice notebook, you're bound to find a little something for everyone here.
How does one truly describe Blue Q? A little kitschy? Yeah. A little snarky and punk rock? Yeah, it does have that pinup vibe for a reason. A little awesome? Yep. It's its own magic.
Blue Q has a bunch of different offerings, mostly in the form of screenprinted oven mitts, dish towels, toilet sprays, and socks. They've been around since 1988 and they show no signs of slowing down.
PAOM, as it's known, is one of those companies that's hard to describe. For the most part, they are a clothing company, but once in a while, you'll find home decor added to the mix.
The entire concept behind this store is absolutely amazing. The store collaborates with up and coming artists who make prints that (as you guessed it) end up on all types of different clothes and items. If you're a fan of urban wear, you need to check this place out.
Who doesn't love a little Scandinavian decor? Even the most bright and colorful homes will need something that's a little more stately. Huset is a store that brings artisan works from Scandinavia to American shores---and lord, is it ever tasteful!
You can get anything you could ever need from this houseware store. From candles, to sculptures, to serving dishes, they've got it all. Expect to see a lot of modern yet rustic pieces here, all with a slightly Mid-Century Modern spin.
If you're 100 percent "on" for Ban.do, then you are going to want to check out Urban Outfitters when it comes to their curation. This hipster-approved store regularly partners with Ban.do and even carries some of their stuff, too.
Even when they're not doing their Ban.do thing, Urban Outfitters still manages to make a good show of having a nice array of equally "California vibe" types of home goods. If you love that upbeat, quirky, slightly bohemian look, you're gonna enjoy Urban Outfitters's home stuff.
Most people already know this, but Anthropologie is basically the "big sister" of Urban Outfitters. This store offshoot was created as a way to give people a more mature take on clothing and home decor than its sister brand.
People who love a more adult take on home decor, but who still want to have a pinch of artistic fun are the main demographic here. Needless to say, there is some crossover with Ban.do in terms of aesthetic.
Assuming that you haven't been living under a rock for the past 20 years, you probably have heard of the retail juggernaut known as Forever 21. Like other stores on this list, most people associate this brand with clothing. You wouldn't be wrong to do so.
But, have you seen their home accessories section? It's friggin sweet. One more cute mug? Absolutely, yes.
I'm not going to lie; I was pretty shocked to find out that Cotton On had a sister brand called Typo. This brand is basically a twin of Urban Outfitters, but with a slightly more "New Yorker" feeling.
The bulk of this store's home goods are going to be office-centric, with gorgeous journals and cute mugs as mainstays. Even so, you can occasionally spot a nice throw pillow or blanket in the mix.
Eccentric? Yes. Exotic? Oh my Lord, yes. The Jungalow is one of those brands that is so uniquely distinctive in its curation, you have no choice but to fall in love with it.
If you are a fan of exotic and eclectic goodies, you're going to love the Jungalow. It's basically artsy eye candy for your rooms. They have everything from luxury blankets to laundry baskets, so it's safe to say that they've got what you need.
If you're a fan of Ban.do's exotic take on art or jut want to find some interesting furniture that gives your place a quirky pop of curiosity, you might want to give St. Frank a try.
This artisan-run store has a serious Southwestern vibe and is filled to the brim with awesome artwork from around the world. It's modern, sure, but it also has that edgy vibe that makes your place look like it belongs to someone who is better traveled.
house
Ossiana Tepfenhart is a writer based out of NJ. You can message her via Twitter on @bluntandwitty or via Instagram on @ossiana.makes.content. She's always looking for freelance work and collabs!
Receive stories by Ossiana M. Tepfenhart in

your feed