10 Costumes in Your Closet
Received an invite to a Halloween party but too late to go out and buy a costume? No problem! Just look in the closet!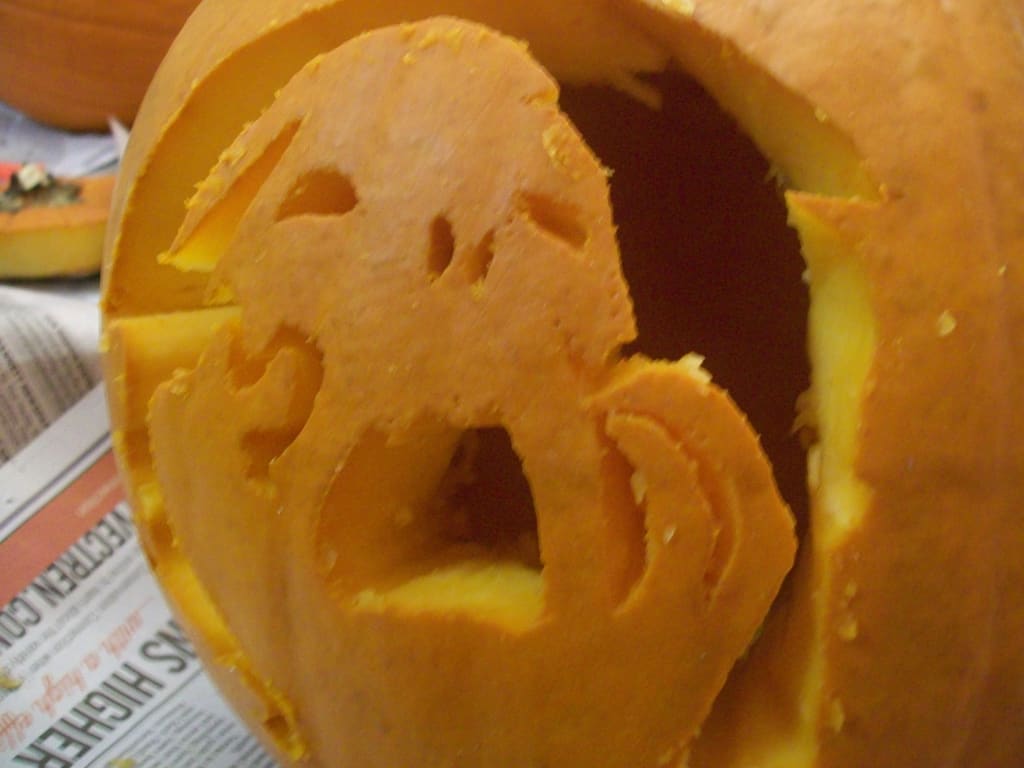 Originally, you didn't have plans for any October fun this year. It was going to be a quiet month of making hot cocoa and binge-watching your favorite series. Then one day you get off work to find a message from a friend inviting you to a Halloween party that night. You're excited to actually have a Halloween-related plan and make the most of this month until you realize... it's too late to go out and get a costume! Or you do, but there's barely any left to choose from.
Whatever will you do?! Well, it's simple. Just open up your closet and dresser drawers and see what you can come up with! Really! I even created a list here of 10 simple, somewhat imaginative costumes you could create from clothes and objects you already have. If anything, it'll spark some insight for you to come up with your own.
Animal. Simple but subtle. If you have white clothes and some bunny ears from Easter (or previous Halloween costume), you can go as a bunny. Black and white striped shirt and shirt = Zebra. Orange and brown clothes + makeup can turn you into a fox (pun intended). All black can make you a cat. If you have to right color scheme and makeup, you can transform into whatever animal you want.
Hobo. This one was actually inspired by someone at my work. I would've never thought of it! So simple and easy! Find some baggy or raggedy pants and layer on shirts/jackets, rub some dirt or brown makeup on your face, and scruff up your hair and BAM! Instant hobo costume.
Hippie. Have some clothes lying around that dates back to the 60s? Perfect! (If not, you can borrow from your parents). Grab a flowy, preferably floral or pastel-colored shirt, bell-bottom jeans, rose-colored glasses, and maybe some temp flower/peace tattoos and you are good to go!
Lumberjack/Cowboy. One of the most common things found in a closet is a red flannel shirt. Perfect with jeans and a beanie to create a lumberjack look! Or add some cowboy/cowgirl boots and a cowboy hat and voila! You're a cowboy/girl.
French Artist (or fashionista). Have a beret hat? And an off-shoulder preferably striped shirt? Fantastic! Then you can pose as a French artist or fashionista for Halloween. Though, better brush up on your French a bit.
Biker. One of my personal go-to's as a last minute costume. Break out your old, faux black leather jacket buried in the back of your closet, some dark jeans, anything studded, and maybe some fingerless gloves. If you have any temporary tattoos lying around, feel free to use them up on your arms. Not an inch uncovered! Also, any bandanas or chains you have would be a great added touch to the costume.
Vampire or Witch. If you have a cape from former years, or just even a pointed hat, then you can easily dress up as a vampire or witch. Add a black or purple dress underneath, or a white shirt with black slacks, and then go heavy on the makeup, and no one will notice that it was put together at the last minute.
Mario. Red shirt? Blue overalls? And a red hat? Congrats! You completed the checklist to be Mario from the video games. If you have lots of time, you can also cut up a cardboard box, decorate it, and add straps and wear it as well. It's a-me, Mario!
Zombie. Just like the vampire or witch, this one is all about the makeup as well. Use ketchup or red lipstick to create a bloody look with cuts and all. Wear some torn up clothing (or tear up some clothing you don't like/never wear anyways) and tell people you need brains.
Robber. If you have a black and white striped shirt and black pants then all you need is a black bandana to complete this look. Cut some holes in it for your eyes and wrap it around. A sack with a dollar sign on it helps complete this last minute look.
I hope some of these suggestions helped, or if anything inspired you to create your own. It really does come down to your imagination and the type of outfits buried in your closet. Some others that weren't on the list but could help spark ideas also include Rosie the power lady (red bandana with denim jacket), any animal (many shirts already have animal prints so might as well go with it), flowers (sounds silly but if you have a red dress or red outfit and add some red hairspray and red makeup all on your face you can transform into a rose), Hawaiian tourist (sunglasses and one of those tacky Hawaiian shirts you see retired dads wearing is all you need), food (red shirt with a brown beanie=apple; orange shirt with brown beanie=pumpkin; yellow shirt with an M written on it plus a yellow hat/beanie=mustard), trash (saw someone at a bar crawl once who had cut holes into a trash bag and wore it. Funniest cheap costume I have ever seen. Also saw online ones where people used an actual trashcan), and the list goes on. Good luck putting together your costume and have a fun party!