YouTube SEO Tools 2021: Grow Your YouTube Channel Views And Subscribers
Grow Your YouTube Channel By Using these 20+ Advance SEO Free/Premium Tools
It's estimated that YouTube makes almost $15 billion a year, but it doesn't keep it all by itself. YouTube has a 45/55 ratio, which makes sure that 45% of YouTube advertisement income is kept by Google, and content owners get the remaining 55%, which would be a massive $8.25 billion. It's a huge amount of money that YouTubers are earning every year from YouTube. So why not learn YouTube SEO Tools.
This makes investing in YouTube is absolutely reasonable, not investing money but TIME and consistency. You can earn dollars from YouTube only if you have high organic traffic/subscribers. But the question here is how you can get traffic on YouTube.
In this story, I'm going to highlight some advanced YouTube SEO Tools to increase traffic, video quality, audio quality, and much more for your channel.
There are different types of tools that you can use for your YouTube channel.
YouTube Marketing Tools
Marketing tools help us to market our content and get more natural traffic. Even if you want to promote business on YouTube, then you'd need some extremely strong YouTube marketing tools to market your company on YouTube. Some of the marketing tools are
VidIQ is a YouTube-certified marketing tool that helps you market your brand in the most creative way possible. This tool places a significant focus on metrics which including tags, watch-time, and social media posts. In a free version, you can access limited features. The best features of Vidiq are
Keyword Research Tool
Competitors Analysis
Trending Videos Notifications
Thumbnail Generator
Agorapulse is another absolutely incredible marketing tool that makes marketing on YouTube easier for you. It allows you to schedule your content, get important reports, and engage huge followers.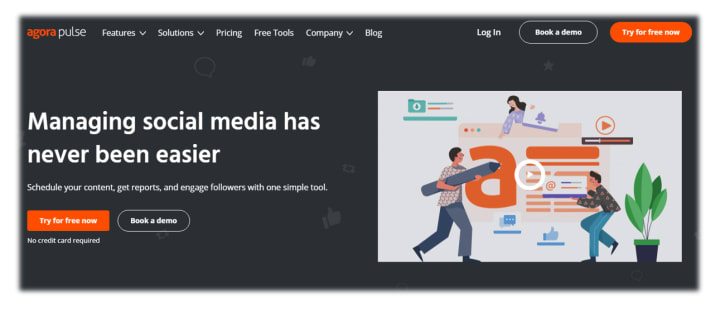 Important Features of Agorapulse are
Detect nasty Comments easily
Organize and schedule your queued content
To handle YouTube comments, it provides a separate social inbox
Can manage multiples accounts on social media
Vidooly is an online video analytics platform that offers analytics and statistics, such as rankings, viewer insights, security ratings, simultaneous viewers, and more for YouTube videos.

Although YouTube also offers comprehensive statistical data to YouTubers through its Creator Studio feature. But there is a difference, Vidooly provides much more details than YouTube studio. The features that make it unique from Creators Studio is
Can show you how many views are resulting from particular tags. YouTube does not provide this data.
Provides you an exhaustive study of the behavior of the audiences that you won't find on YouTube.
Suggests tags that can help increase the views for the video.
Insights & measurements are much easy understandable.
Provide a list of influential subscribers.
TubeBuddy is an extremely simple tool for managing your YouTube channel. You can get a free browser extension or a mobile app, that lets you integrate well with your channel. Its important features are
Offers advanced analytics and data
Advanced Keyword Research (YouTube)
Export comments to CSV file
Rank tracking capabilities
Thumbnail maker
Headliner makes podcast marketing easy. If you are making videos related to podcasts, radio shows,s or blogs then this tool is fit for you.
There is also a Headliner Video editor to help you rapidly and conveniently create audiograms and waveform videos and I think that is the perfect solution for marketing your social media podcast.
If you're making a 15-second video for Instagram reels or a full-length video for YouTube, Headliner is your best way to market your Podcast.
Buzzsumo lets you find high-performance content for your YouTube channel, content that works best for you. Buzzsumo also helps you to find more relevant ideas for your audience, like what's your audience want. It can also show you trending keywords on YouTube.
Tubics the goal of every YouTuber is to get more and more traffic into their videos. You can only get traffic if you've introduced Proper SEO techniques. Tubics is another amazing tool that can help you to market your content on YouTube.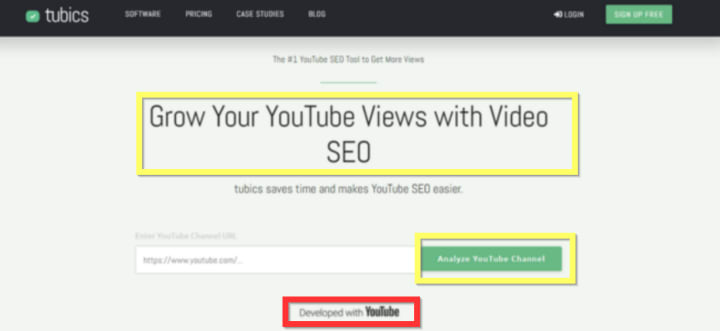 The major features of Tubics are
Keyword Suggestion
Keyword Research
SEO friendly Tags
Competitive Analysis
Tools For Music and Videos
There are many online tools and platforms that provide free audio music and video footages for creators and bloggers. Some of them are paid for high-quality content.
YouTube Studio Audio Library is also providing free audio for creators. This audio library has many filter buttons on top of the list, for instance, an instrument, artist, sad, emotional, motivational, angry, happy, Duration, added date, and much more. You can pick the one that facilitates your videos.
NoCopyrightSounds (NCS) is YouTube Channel that provides No copyright music in a video format after you can convert it to an audio file.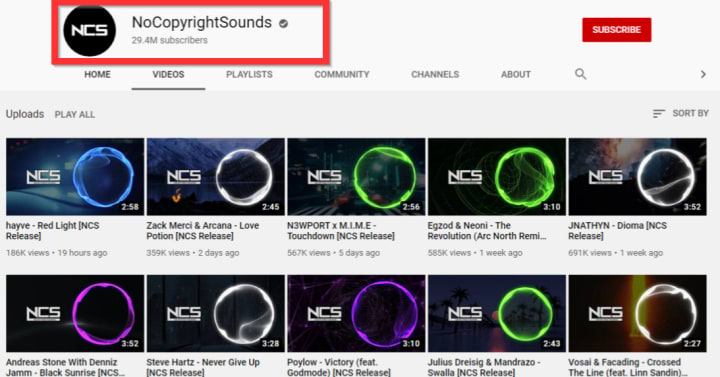 There are also several platforms that provide you with free video footage and clips without any copyright issues. Some of them are
Pexels.com is an online tool that provides free stock photos and video clips that help designers, bloggers, and YouTubers. You can search on it videos like water falling, raining, Drone, etc.
Pixabay.com similar to pexels.com it has also a bundle of free photos and video footage for creators, without any copyright issues.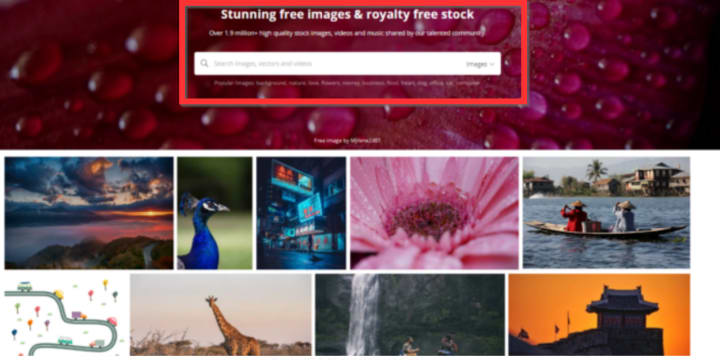 These kinds of videos are usually using in motivational, audiobooks, meditation-videos which have background voice (music).
Videvo.net Most of the videos on these platforms are premium and have high quality. You can download 1080P and 4k video clips. Also, it has some additional features music, sound effects, and motion graphics.
YouTube Caption/Subtitle Tools
You can caption your own videos by using one tool from here.
Subtitle Workshop is an Efficient and quick free open source editing tool for subtitles. It supports all the subtitle formats you require, and it has all the tools that you want from subtitle editing software.
Amara is one of the best tools for captioning short videos and it's the way of creating captions from scratch. You can save a lot of time while using Amara because it's quick and extremely to use simple.
Rev provides the services of audio transcription, video subtitling, and captioning. It's just converting the voice of the person to the text forms.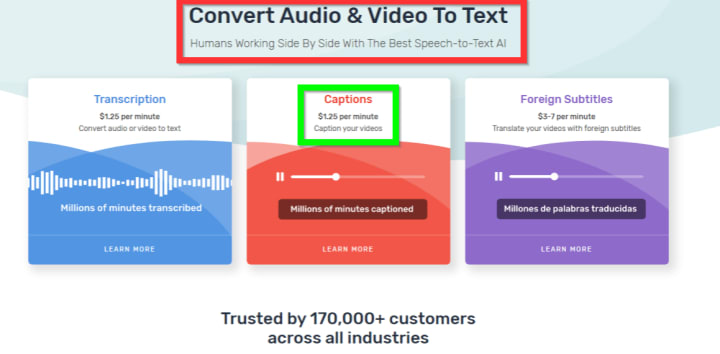 YouTube Live Streaming Tools
For creators, YouTube Live is an easy way to reach their audience in real-time. These tools use for Streaming an event, hosting a workshop, or teaching a class. Some common YouTube live streaming tools are
OBS Stand for Open Broadcaster Software is free and open-source software that can be used for screen video recording and Live Streaming with YouTube. OBS works on Windows, Mac, and Linux.
OneStream.live It's a simple, free, and cloud-based solution for real-time Live Streaming. You can also schedule recorded video streams to 40+ social media platforms simultaneously.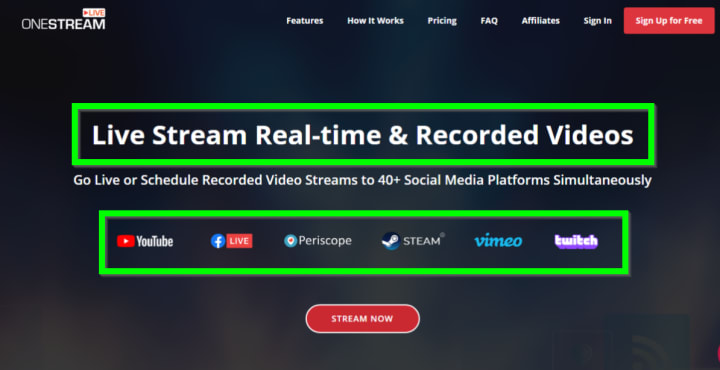 YouTube Thumbnail Tools
When searching on YouTube, a thumbnail is usually the first thing viewers see. It means that it can improve the CTR of your video.
The videos which have high CTR are promoting in recommended, and home page sections. And it's estimated that more than 70% of traffic is coming from recommended and home page videos.
So now we realize that how much thumbnail is crucial for YouTube Videos. The following tools can help you to create an attractive thumbnail for your videos.
Canva is an online graphic design tool for your YT videos that help to create thumbnails. It is one of them, with several functions, and is the simplest and free tool.
It can also be used for designing social media posts and other infographics. This tool also has a customized thumbnail of different niches like music, education, motivation, etc.
Adobe Spark allows you to create attractive thumbnails from its available templates. Adobe Spark allows you to add unique background colors, text, and other elements to make your thumbnails stand unique.
Fotojet Fotojet is just another brilliant YouTube thumbnail designer. In addition to having the tools you need to make great-looking thumbnails, it also covers photo editing, graphic design, and collage-making. Fotojet has over 500 templates. Its premium version can cost you $40/year.
Visme is easiest thumbnail maker, and have tons of customizing thumbnail, you can make thumbnails just by drag and drop.

So that's all YouTube SEO Tools that top creators use for promoting videos. I Hope This Helps You!!