Writing Tips: Strategies Proven to Improve Writing
A Collection of Greatest Hits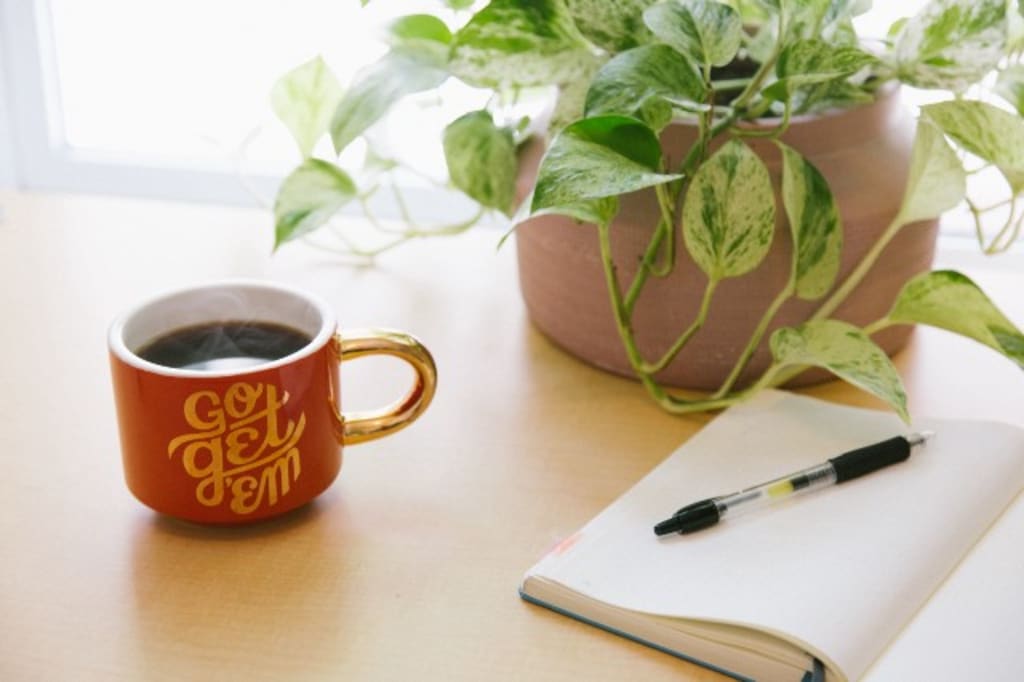 Photo by Kyle Glenn on Unsplash
Read the Greatest Hits on Writing! 
Explore strategies to find your hidden talents. Discover how to create a story, enhance your voice, bring characters to life. Learn punctuation skills with ease supported by easy to remember tactics to apply to your writing. 
This reading list comes to you from a National Board Certified Teacher, published author of Strategies for Teaching Writing, and celebrated educator with 34 years experience. Brenda Mahler allows writers to identify their strengths and grow their talents. 
But Wait, There's More
If questions remain after reading an article, you can email the author. She will personally respond to help build your craft. 
Track 1: Understand Writing as a Process
If a writer declares no process exists during composition, they are either unaware, truly gifted, unpublished, or lying.
Genuine writers understand that writing evolves through a process and when one is established, writing becomes tolerable, for many rewarding, and when we are lucky, exhilarating for the writer and the reader.
First Released: October 5, 2019
Story Duration: 5 min.
Track 2: A Strategy to Develop a Narrative
Some of the world's greatest accomplishments required immense planning: building a pyramid, flying to the moon, and exploring the oceans. But for success, life's daily events also demand planning. Think about the planning that's required for a trip, to gain employment, to graduate. The more details in executing the plan, typically the greater the success. The same is true in writing.
First Released: February 25, 2020
Story Duration: 4 min.
Track 3: Flying Commas are Manageable
Apostrophe are those punctuation marks that look like commas (,) but hang in the air ('). They are a source of confusion for some and frustration for many. When learning how to apply them in writing, the rules sometimes simply enhances the problem because there are two completely different purposes for the application of apostrophes.
First Released: February 25, 2020
Story Duration: 4 min.
Track 4: Don't Allow What Works for Others to Stifle Your Writing
For the first time I comprehend the definition of writer's block. Lately, I have immersed myself in reading about writing. My mind swirls with suggestions of what to do and what not to do. The lists are endless and depending on the author sometimes contradictory. Excessive amounts of "how-to" information caused my creative juices to dry-up, shrivel, and drift away.
First Released: November 12, 2019
Story Duration: 4 min.
Track 5: Create a Voice that Captures a Reader
When a publisher told me to define my voice, I released a piercing scream. Everyone within a block radius heard my frustration. The voice emerging from my lips was not impaired.

Voice!? What does she mean? Words on the paper do not make a sound. Sometime later, I acknowledge the inaccuracy of this belief.

According to Donald Murray, my inspiration to share my ideas on paper, "Voice is the single most important element in writing. . . . Voice separates writing that is not read from writing that is read."
First Released: November 12, 2019
Story Duration: 6 min.
Track 6: Character Development Adds Life to Writing
My favorite books introduce characters I connect with on a personal level. When the book ends, I am left with a lonely feeling because a friend has departed. Upon finishing the novels, leaving behind Dagny Taggart, Scout Finch, and Tom Sawyer left a hole that has sense prompted me to reread each text to hear their voices, watch their adventures and share their emotions.
Writers know everything about their characters: personality, life history, preferences, physical attributes. It only makes sense because the writer created the character and provided them an identity. When the character appears on the page everything they say, the way they make statements, how they move, what they do, each word in reference to the character develops their persona in a reader's mind. The writer holds the power to make them loved, hated, live, die or all of these as they develop and change throughout the book.
First Released: January 16, 2020 
Story Duration: 6 min.
Additional Bonus Material Available
This material and more is also available on the blog, I AM My Best! - for no additional cost. Act now before this offer is gone.
(I may, on a whim, depending upon the mood and which way the wind blows, modify this offer without notice. As the writer, I am temperamental, unstable, and often afflicted by periods of irritability juxtaposed by shorter moments of elation. Due to the fluctuation and unpredictability of my attention span, future tracks may be added but promises remain elusive.)
how to
About the author
Stories about life that inspire emotions - mostly humor.
Lessons about writing based on my textbook, Strategies for Teaching Writing.
Poetry and essays about the of art of being human.
I write therefore, I am.
Reader insights
Be the first to share your insights about this piece.
Add your insights