Writing Check Online
Rules & Tips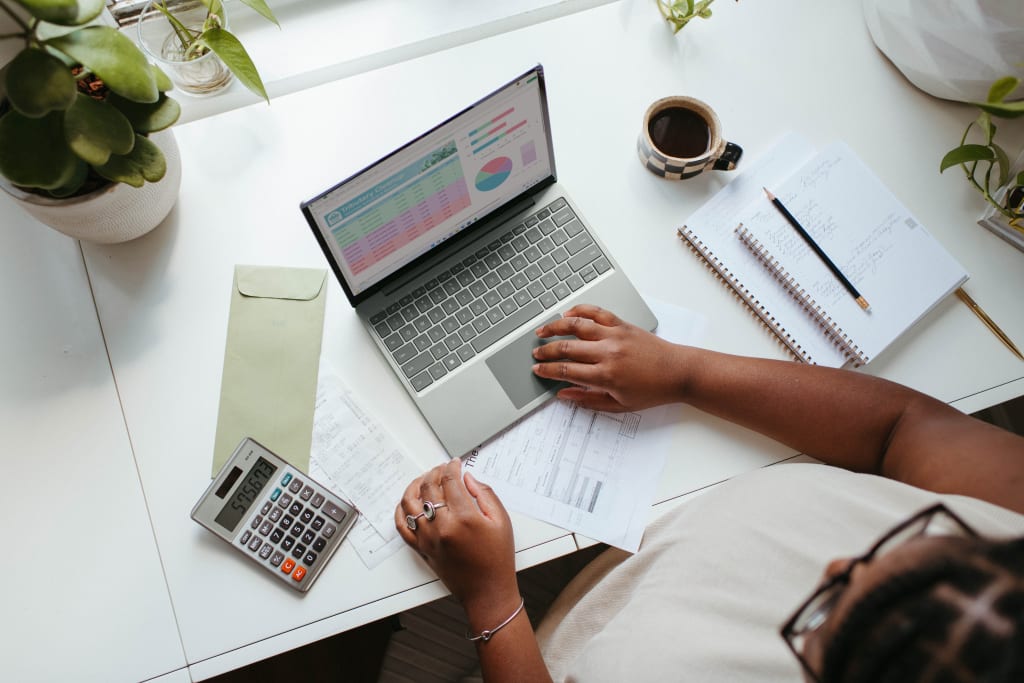 Running out of checks is an old problem, but there are new, simple solutions for getting your next checkbook. Instead of going to the bank, you can now have checks delivered right to your door.
You may be concerned about the security of ordering checks online. However, by following these six steps, you can have checkbooks delivered safely and conveniently whenever you need them.
Find a Reputable Retailer
The first step is to find a reputable company with a track record of providing dependable service. OnlineCheckWriter is a privately owned and operated business that provides check printing services.
How to write a check?
Write a check and include the date, payee name, payment amount, and your signature. On the OCW cloud-based check printing platform, you can generate, print, process, and track your personal or commercial check.
How to fill out a check?
A check can be completed by writing the date, payee name, payment amount, and signatory information on it. With Online Check Writer, you may electronically complete a check more quickly.
How to void a check?
The check can be voided by writing a void across the front in large letters or across the dateline, payee line, amount line, signature line, and amount box in smaller letters. Voided checks on OCW can be identified for your records, have their current check watermarked, have their unprinted email checks watermarked, and have their unprinted checks removed from the mailing queue.
Check for These Six Essential Safety Features
For superior security, check online product descriptions and images to make sure your checks have these key features:
1.Chemically Sensitive Paper – Prevents checks from being altered.
2.Microprint Signature Line – These small letters can be read only by a magnifying glass and appear to be dashed or solid lines to the naked eye. An "MP" designer is used in combination with the microprinted text.
3.Security Screen – Fine printing with reversed text on the backside of the check. These are not easily duplicated by a color copier or any type of printer.
4.Padlock Icon and Warning Box – Warns consumers about the security features on the document. Authorized only by the "CPSA" Check Printers Stationery Association.
5.Additional Security Features – Supplementary private features to provide increased protection.
Double-Check Your Personal Information
Check that all of your important banking information, such as your routing number, account numbers, name, and address, is up to date and correctly recorded before ordering your next checkbook.
If you do not type this information correctly, you will have to reorder checks. Fortunately, you can easily place another order online to avoid the hassle of going to the bank.
Add EZShield Fraud Protection
Add-ons like EZShield can guarantee even further peace of mind against fraud. EZShield gives your checks an added layer of protection for as low as $1.99. With this addition, you can cover up to $25,000 of qualified losses against forged signatures and endorsements or altered checks.
You will also be matched with a resolution specialist for personalized help to restore your identity in the case of identity theft. Considering identity theft and fraud are increasing issues, it only helps to have added security.
Choose the Best Shipping Method
The best companies provide a variety of shipping methods with varying delivery times and prices. If you are in a hurry and require checks quickly, you can customise the delivery times to meet your requirements.
Ensure Your Mailing Address Is Theft-Proof
When ordering anything by mail, make sure your mailing address is up to date and correct. To help prevent theft, only have checks mailed to a secure and frequently visited mailbox, such as a key-accessible home mailbox.
"Online check ordering saves time and can even save you money"
Reader insights
Be the first to share your insights about this piece.
Add your insights