Wordpress SEO Tips: Get to Know Complete Guide
Best Tips to Improve Your Wordpress SEO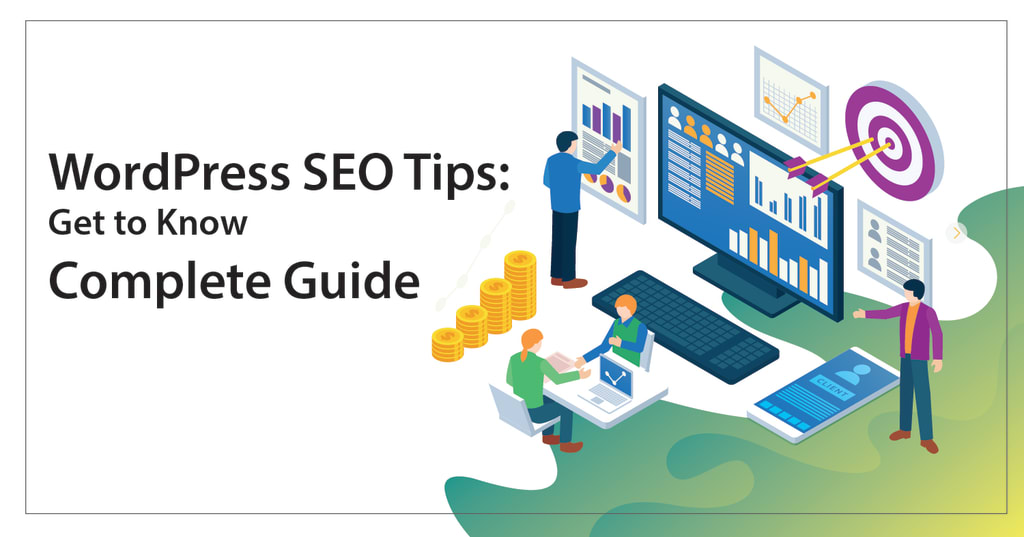 WordPress SEO Tips: Get to Know Complete Guide
If you are running a business, you need SEO to make your website products and service pages to rank top on the search results. WordPress SEO services are popular, and therefore it's easy to take your WordPress site quickly on the top using effective off-page and on-page SEO techniques for 2021. In this blog, we will check out the SEO and few WordPress SEO tips to attract the customers and increase your sales for your WordPress site.
Best tips to improve your WordPress SEO
Proceed below to check out the useful WordPress SEO tips to follow to increase your website authority, organic traffic, visitors, and customers.
1. Check for the visibility settings
Check out the WordPress visibility settings, enabling you to hide your site from Google and other search engines. It comes handy when rebuilding or developing your site, and you do not need the visitors to see the pending works. You can explore the settings under the WordPress main setting-> reading.
2. Focus on the Permalinks
Permalink means the permanent link or URL to a specific blog, page, or post on your site. It indicated what your blog, page, and post are about, and therefore visitors easily know the area they are clicking g. Change your permalink if you need to enhance your SEO, user experience, and expected ranking on the Search engine page results. You can change the permalinks from the settings. WordPress main settings -> permalinks.
3. Don't skip categories and tags
Categories and tags enable you to separate your website's blog posts and pages into broad and specific groups, respectively. It enhances your SEO as it enables the search engine to know about the content your website holds and the structure of your website. Apart from this, they also enhance the user experience. You can view, add, or delete tags from WordPress settings. WordPress dashboard -> posts-> tags. You can create, delete, and view categories easily. WordPress settings-> writing-> add new category.
4. Go with an SEO Plugin
WordPress plugin improves your website functionality by including the features that are not supported by the software. There are plenty of plugins available, and you can choose an SEO plugin to improve your SEO. You can search for the plugins in the library and then select the one that fits your requirements. Smart Crawl, All in One SEO Pack, and Yoast SEO are some of the SEO plugins that enable you to implement tags, develop XML sitemaps, optimize content and titles, use Google analytics support, and more.
5. Don't forget the XML Sitemaps
An XML sitemap is a web server code that holds every page of your website. It helps the search engines to find, examine, evaluate, and rank the site content. If you are the one with good programming knowledge, you can create an XML sitemap, or else you can stick with one of the SEO plugins, namely Yoast SEO.
6. Internal links matters
The website authority is essential if you need to enhance your SEO. Internal links are considered to be the best option to increase your website authority. Search engines determine your website authority by the internal links you have to your blogs, posts, pages, and other content. If you need to link it to any other different content, you can highlight those words you will interlink. The linked terms turn blue once you have done this.
7. Image Optimization is essential
The WordPress site has everything that you have in a regular site you create using programming languages. You can also optimize images using WordPress SEO. You can use Image alt text to optimize the images, which is considered your image descriptions and play an essential role in increasing your site rank. It also determines and evaluates whether your images include the information that is needed by the targeted audience. SEO Optimized Images is one of the useful SEO plugins you can use for image optimization.
8. Security is key
Secure Socket Layer (SSL) is a standard security technology that helps manage your encrypted link between the browser and the server. With the help of SSL, you can keep the information shared between the visitors and website secure. SSL enhances SEO as Google and other search engines prefer encrypted and secure connections when evaluating the website's ranking.
9. Make use of the NoFollow external links
You are providing authority to yourself when you are linking the page on your site internally. Similarly, the external link to any piece of content or source means you believe your targeted audience should experience or read. You are giving the other website the link juice and helping them increase their website authority. No follow external links prevent your content from spam and allow the search engines to follow those URLs to the external sites you are linking to improve your website authority and ranking.
10. Don't forget to optimize your comments
Post comments are the best way to increase website engagement, which means more interaction, link sharing, and traffic, which leads to higher SEO conversion. Make sure you have received only comments from real people. Neglect the spam comments as it may ruin your ranking and SEO. There are different WordPress plugins for blocking spam comments, namely Spam protection, Firewall by CleanTalk, All in One WordPress Security & Firewall, and more.
Implement the above WordPress SEO tips and see the increase in the search engine rankings and website authority. You can also choose some of the best WordPress SEO Services companies to provide the expected results.