Women and Work:
Tips to Balance Work and Home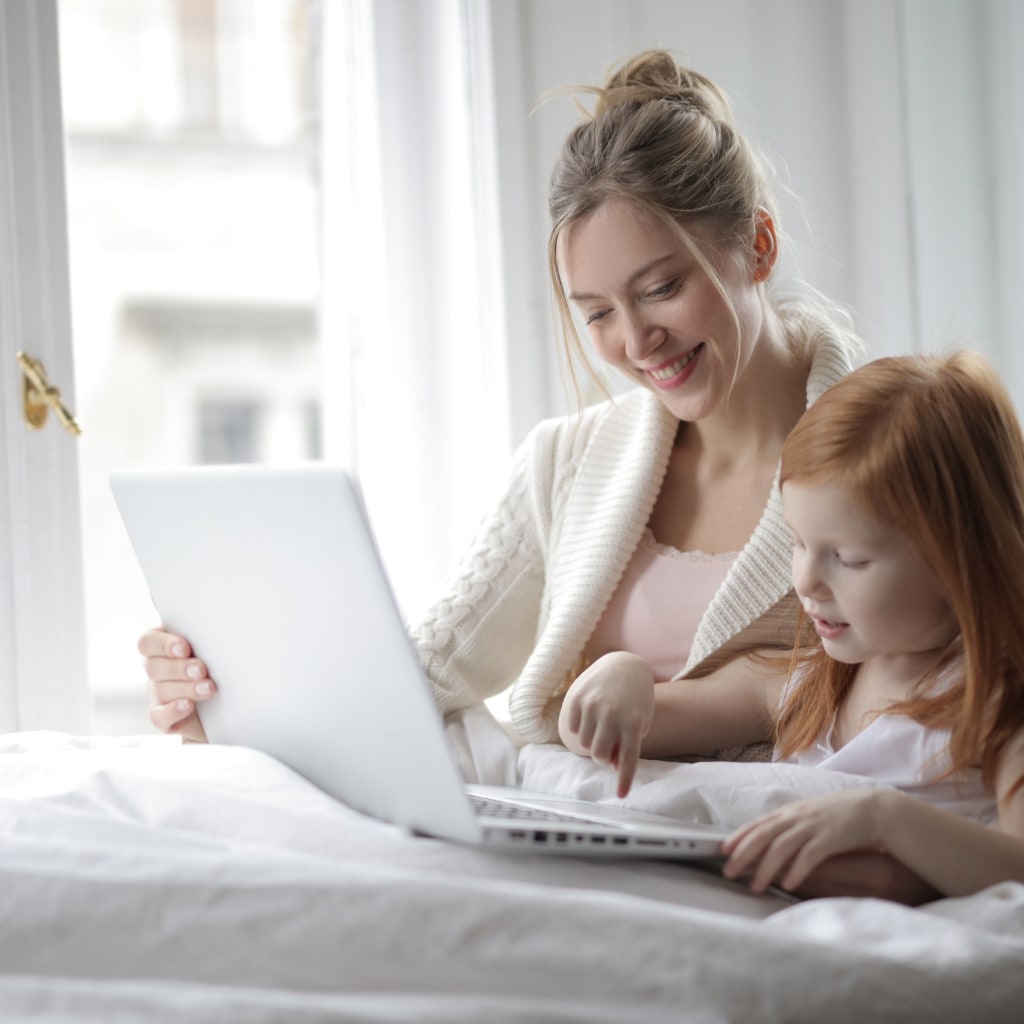 No matter what the year is, most women take on too much. They are expected to raise the family, keep the house clean, and contribute to the household by working. This can be overwhelming for most women. Actually, it is too much for any woman, though some will try to do it all (and do it well).
However, it doesn't have to be. You can balance your work with your home life. Here are some tips to do so.
Realize that you can't do it all! The best way to learn to have some balance in your life is by realizing that it is next to impossible to do it all. By letting go of this myth, you will be much happier.
Don't be afraid to ask for help. Besides realizing that you can't do it, you need to learn to ask for help. You should be able to rely on your husband and family to pitch in as needed. If your children are young, you may ask their grandparents to help you care for them while you work.
Even if you have to hire someone to help. However, if you don't have family and friends to help, you may need to hire someone. You may be able to find a housekeeper that can come one or two times a week to help you catch up with the cleaning and laundry. You may want to check out meal delivery services. There are many that come with all of the ingredients so that all you have to do is cook them!
Be creative when it comes to finding help. That being said, there are many other ways that you can find help. You may find another mother that you trust to watch your children while you are working. If you take hers for a few hours in exchange for yours the next time, it might not even cost you a penny! You may also find a teenager that lives nearby who is looking to make a little spending money. He or she may be able to do some chores around the house to remove some of the burdens off of your shoulders.
Find the right job. There are thousands of jobs available and some are much better than others. In fact, there are many bosses who want their employees to be happy by finding a good balance between work and home. They allow you to leave on time and may even let you leave early for certain events that you can't miss. Being treated fairly goes a long way when it comes to being happy at work and at home.
Leave a toxic job. If you don't feel like your job is the right one to help you achieve a good balance, it may be time to look around. There is always something that has to be better for you and your family.
Learn to leave work at work. Too many people bring their work home with them. If they had a bad day, they come home in a bad mood, putting others in a bad mood. Others also have to bring work home (to do after their family goes to bed). If you are able, you need to leave your work at the office. There isn't much that can't wait until the following day.
If you are serious about finding a balance between your work and home life, you need to realize that you can't do it all. You need to get help, even if you have to hire someone. That being said, you may be able to find some creative ways to save money, while still getting the help that you need.
advice
Small town country girl in southern Pennsylvania. Raising two boys on a small farm filled with horses, goats, chickens, rabbits, ducks, dogs, and a cat. Certified veterinary technician and writer at Virtually Shelley.
Receive stories by Shelley Wenger in

your feed